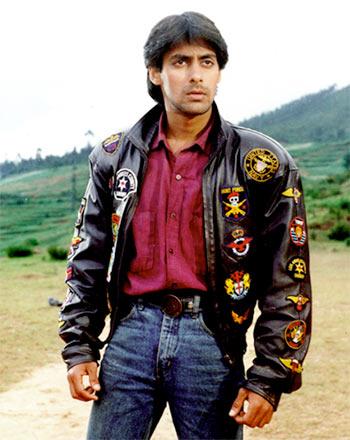 Maine Pyar Kiya, Biwi No 1, Dabangg, Kick... the list is endless!
In his first film, Salman Khan played an unpleasant rich brat.
That's not the worst bit.
It wasn't a leading man's part; someone else dubbed his voice and another Khan (Kader, who played his father) received more screen space.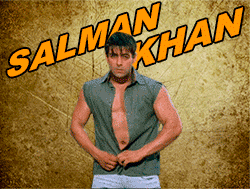 In his second film, Salman played a pleasant rich brat and the entire film revolved around his friendship blossoming into romance with the daughter of his daddy's longtime buddy.
The first film (Biwi Ho To Aisi) quickly came and left the theatres without gathering notice.
The second one (Maine Pyar Kiya) turned him into the nation's teenage heartthrob.
But a series of flops in quick succession and an escalating 'bad boy' reputation slowed down his progress considerably. Just when he was written off, the good-looking star bounced back with a bunch of blockbusters.
Yet, it wasn't until late 2000s when he emerged into a larger-than-life action hero, a catchphrase vending machine, a brawny shirtless superhero and the all-mighty bhai.
As we celebrate his 50th birthday on December 27, we give you a compilation of his best movies. Vote for your favourite below!

Maine Pyar Kiya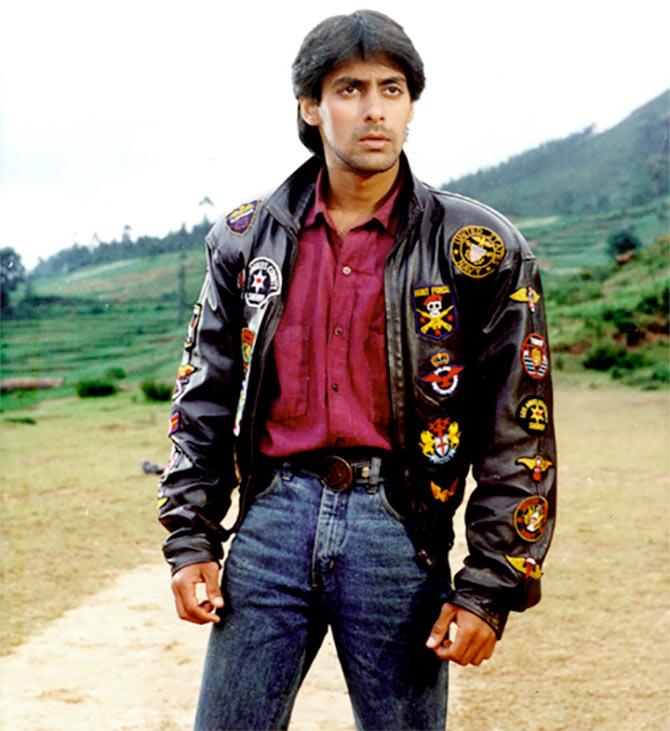 Essaying the hip and hunky Prem who leaves the comforts of a lavish lifestyle and labours hard to win Bhagyashree's hand in Sooraj R Barjatya's directorial debut helped kickstart Salman's career.
Despite a dated plot, MPK's catchy soundtrack, the freshness exuded by its leading pair and Salman's fundas on dosti became a rage among audiences.

Andaz Apna Apna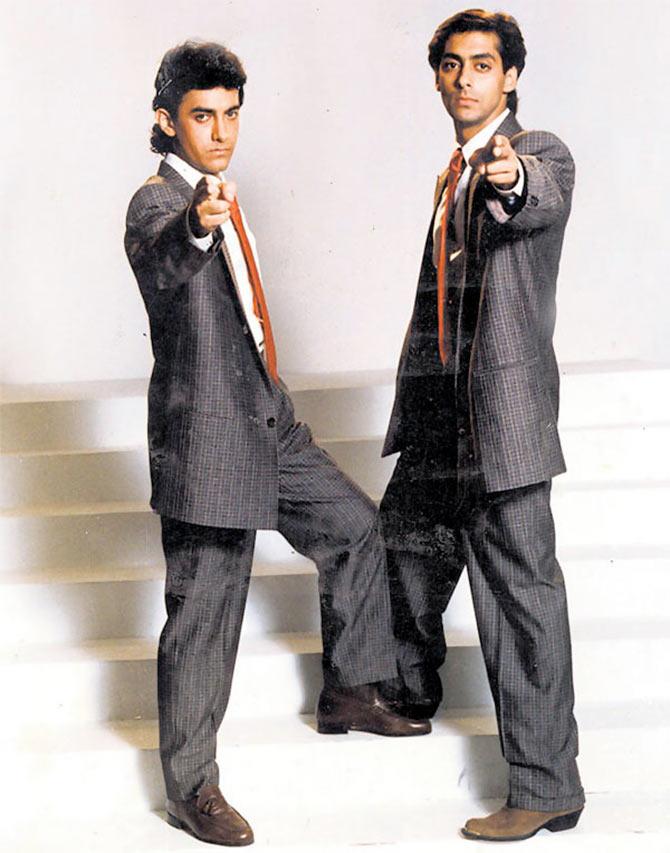 Easily among his career best works, Salman is a scream as the goofball Prem competing with Aamir Khan's wily Amar for the hand of a wealthy heiress and the non-stop madness it leads them to in Rajkumar Santoshi's cult comedy.
20 things we love about Andaz Apna Apna

Dabangg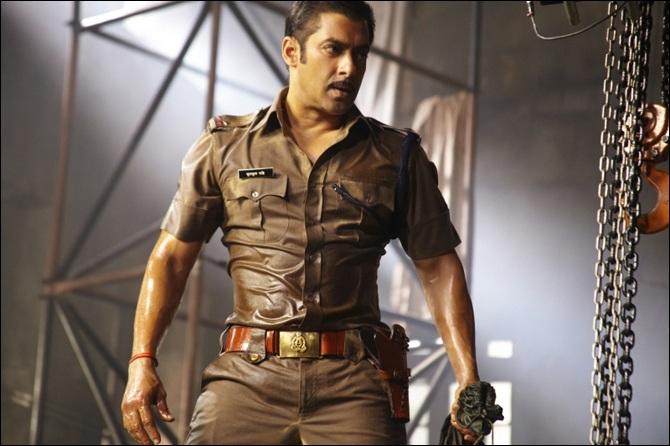 Chulbul Pandey finds a place of pride among the likes of Basanti and Mogambo, a character, a maverick cop in this case, that stands out with its charisma and quips. And a mustached Salman has a ball slipping in his skin for both -- the delightful original and its disappointingly safe sequel.

Saajan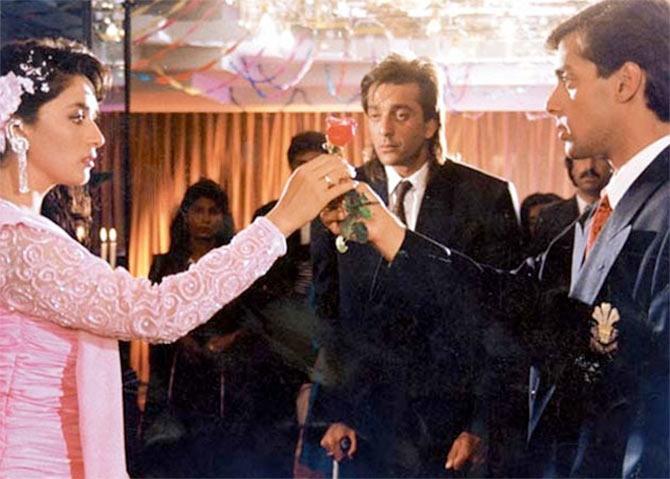 In a love triangle starring Sanjay Dutt and Madhuri Dixit, a charming Salman walks away with the audience sympathy and one of its biggest chartbusters -- Dekha Hai Pehli Baar Saajan Ki Aankhon Mein Pyaar.

Hum Aapke Hain Koun..!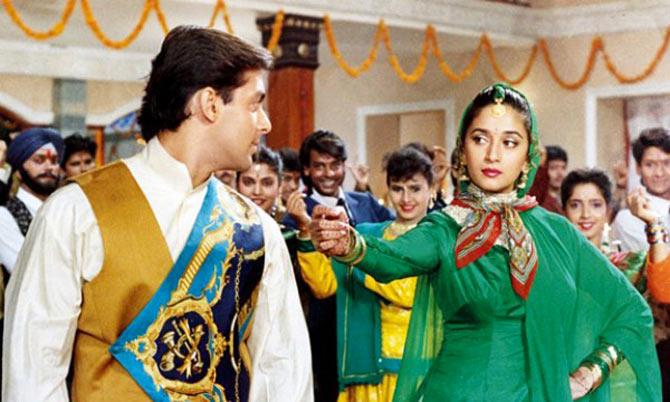 Salman's excellent flirtation skills and gorgeous Madhuri Dixit's epic charm is what keeps things enormously engaging around a menu of relentless celebrations that is Hum Aapke Hain Koun..!

Karan Arjun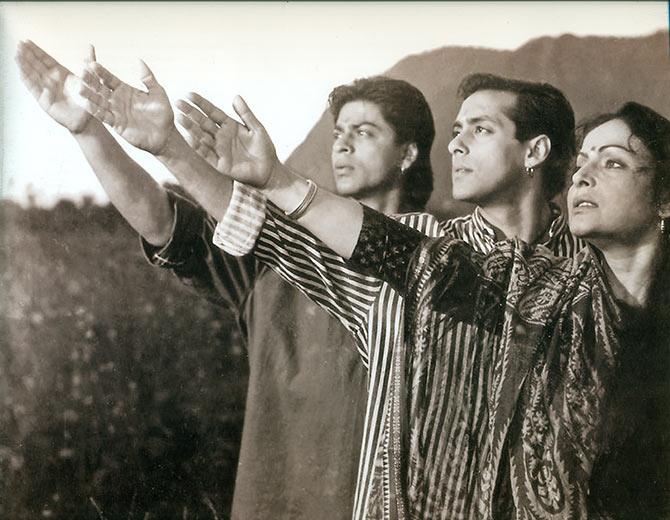 Salman Khan's simmering intensity complements Shah Rukh Khan's feverish energy as they collaborate to play brothers seeking revenge from their cruel uncle in Rakesh Roshan's superhit reincarnation drama.

Hum Dil De Chuke Sanam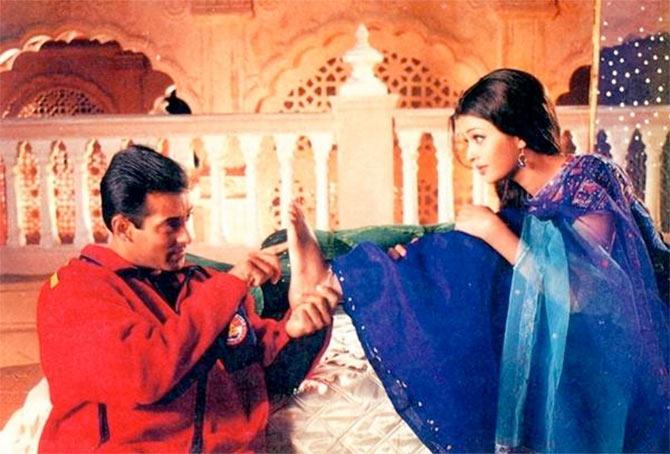 It's a rather underrated performance that got overshadowed by the attention his scorching chemistry with co-star and ex-girlfriend Aishwarya Rai gathered.
Still, Salman neatly blends the silly with the sweet to play a half-Italian, half-Indian character who falls for the vibrant daughter of his music teacher and is forced to part ways while she marries another against her will.

Khamoshi: The Musical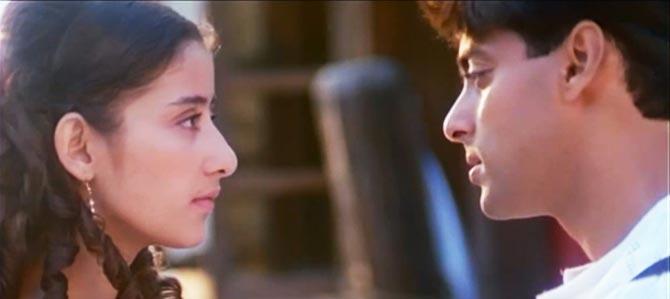 As the supportive boyfriend to Manisha Koirala helping her through her dreams and dysfunctional family in Sanjay Leela Bhansali's Khamoshi, Salman exudes warmth that's not explored nearly enough on big screen.

Wanted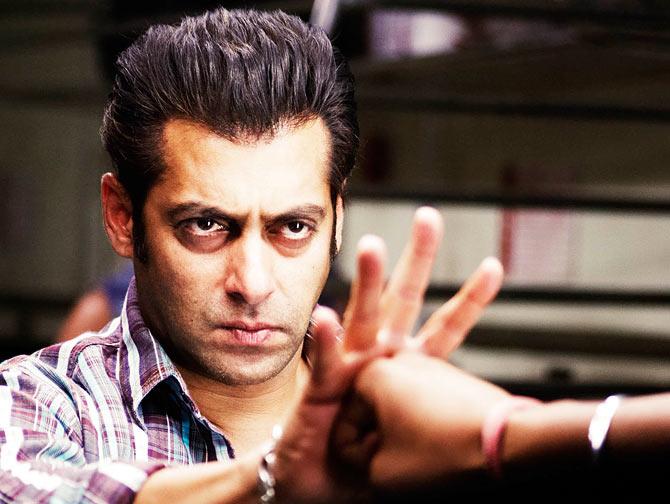 When a badass Salman speaks about commitment, he means business.
And, boy, did the box office respond to this faithful remake of Telugu hit Pokiri?

Ek Tha Tiger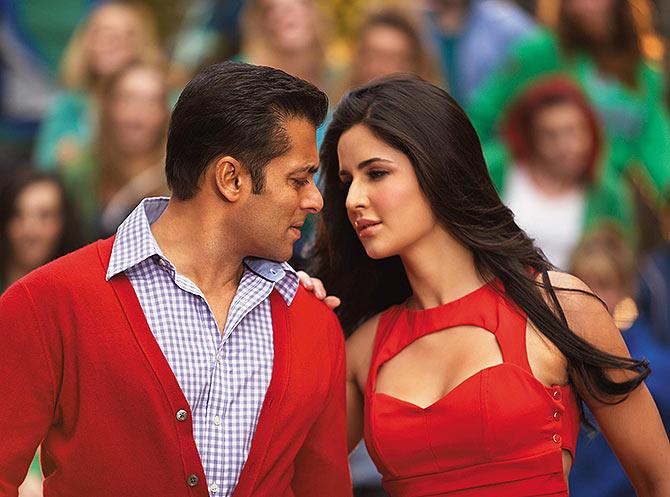 Salman plays a spiffy spy performing some daredevil stunts in exotic countries under Kabir Khan's able direction. Which means we get a glimpse of his soul too. As expected, Ek Tha Tiger too roared its way to the BO.
Read the reviews here: Raja Sen/ Sukanya Verma

Bajrangi Bhaijaan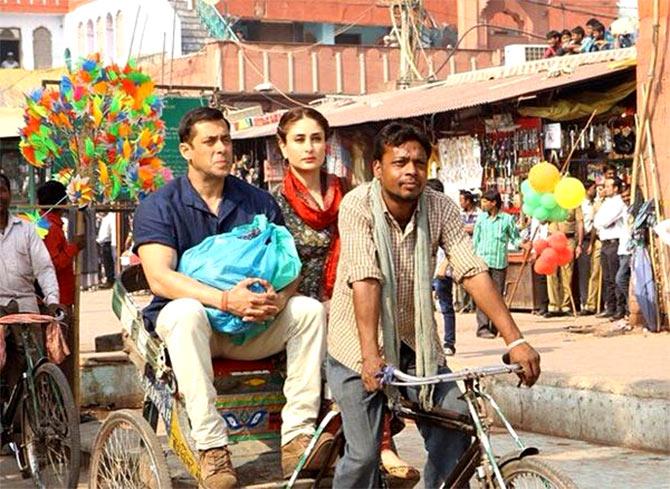 When a man has spent as much time in front of the screen as Salman has, he tends to lose his innocence to the camera. Not him.
In Bajrangi Bhaijaan, where he plays a guileless Hanuman bhakt hell-bent on reuniting a cute but speechless Pakistani kid with her mom, Salman is heart-warmingly genuine.
Read the reviews here: Raja Sen/ Sukanya Verma

Judwaa
Following the footsteps of Dilip Kumar, Hema Malini, Sridevi and Anil Kapoor's best-known double role, Salman delivers his take on dissimilar twins -- the devil-may-care tapori and a shy gentleman in David Dhawan's zany Judwaa.

Pyaar Kiya Toh Darna Kya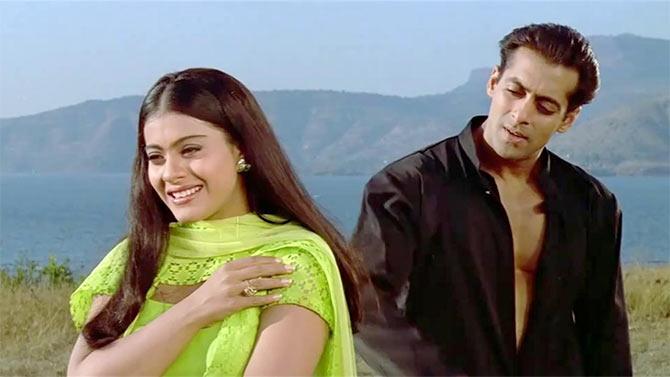 Action, romance and comedy, Salman can juggle it all. And he demonstrates these multitasking skills rather convincingly in brother Sohail Khan's Pyaar Kiya Toh Darna Kya, be it to court Kajol, appease her bade bhaiya Arbaaz Khan or beat up the scowling baddie Nirmal Pandey.
Jab Pyaar Kisise Hota Hai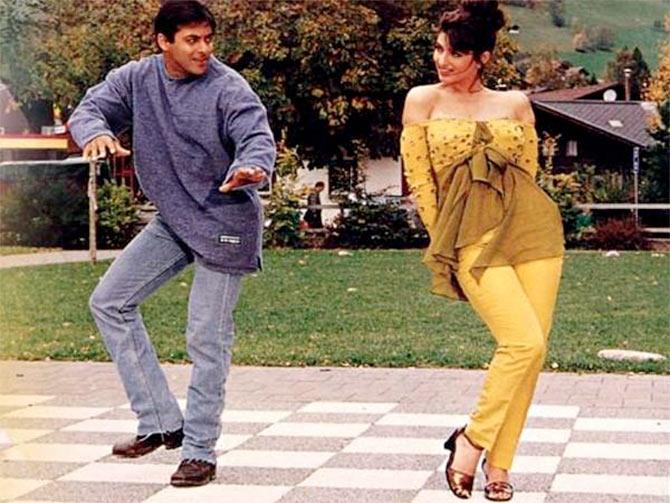 Salman's philanderer-turned-new leaf is forced to take responsibility for his past actions (read illegitimate son) right after he's met Ms Perfect in the cute but underrated confection, Jab Pyaar Kisise Hota Hai.
Kuch Kuch Hota Hai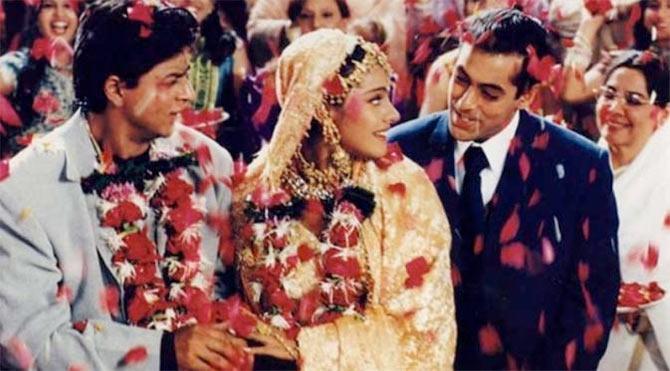 It's only a supporting role but Salman plays Aman with so much spirit and charm, it's natural to feel bad when Kajol picks Shah Rukh Khan over him.
Even though it's the conclusion we've hoped for all through the movie. No doubt he picked a Filmfare trophy for his persuasive presence.
Biwi No 1
Salman embarks on a extra-marital affair with a hot supermodel but learns his lesson only after his wife refuses to take it lying down in David Dhawan's unapologetically shallow take on infidelity.

Partner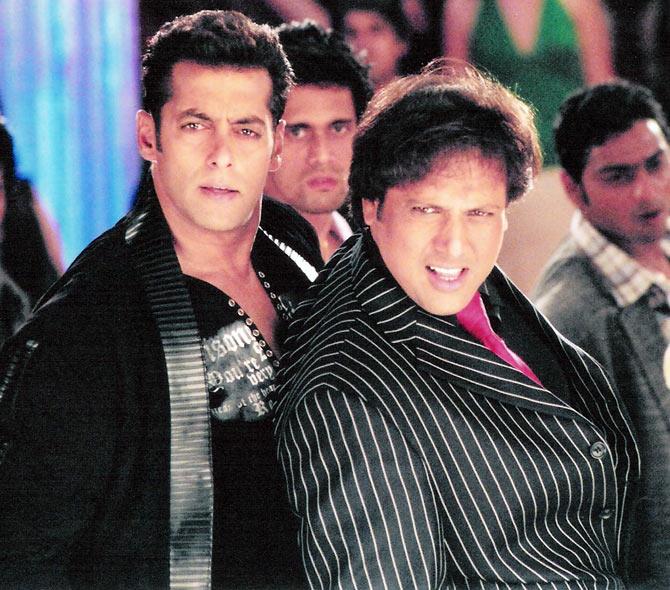 What's not to enjoy when a cool Salman volunteers to play love guru to an inept Govinda under their favourite David Dhawan in this tacky but watchable Hitch rip-off?

Hum Saath Saath Hain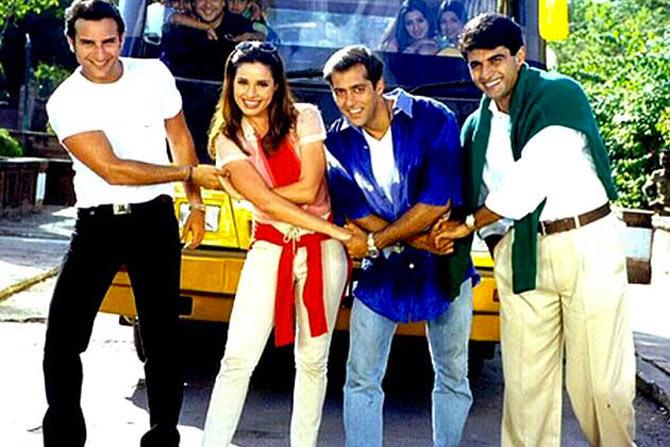 A super polite and demure Salman stands out in a crowd of actors in yet another Sooraj Barjatya family melodrama along the lines of a modern-day Ramayana.

Har Dil Jo Pyaar Karega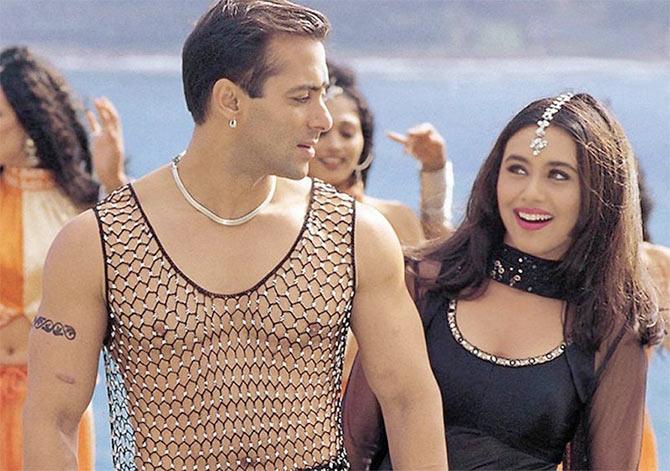 Easy to see why best friends Rani Mukerji and Preity Zinta develop feelings for the same guy -- a spunky Salman sporting a wardrobe of spandex shorts and sarongs, in Har Dil Jo Pyaar Karega.

Tere Naam
Tere Naam proved to a turning point in Salman's career and underscored his histrionic capabilities through the tragic love story of a reformed college bully.

Mujhse Shaadi Karogi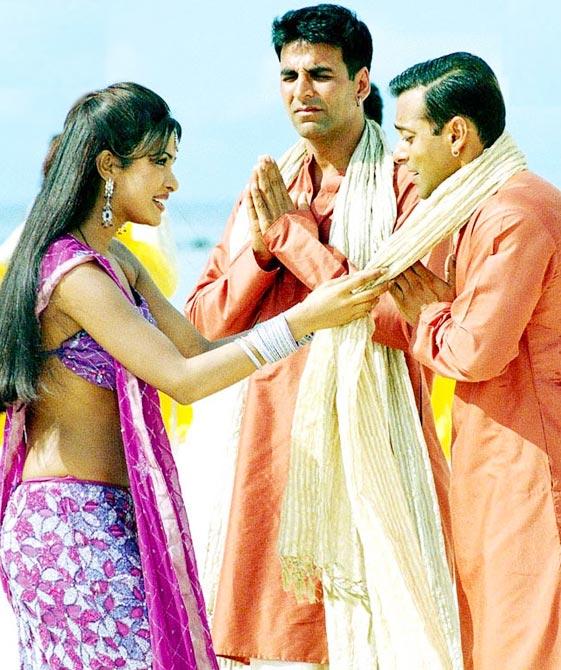 Salman and Akshay channel their inner Tom and Jerry while duelling for Priyanka Chopra's affection in the droll rom-com, Mujhse Shaadi Karogi.

Kick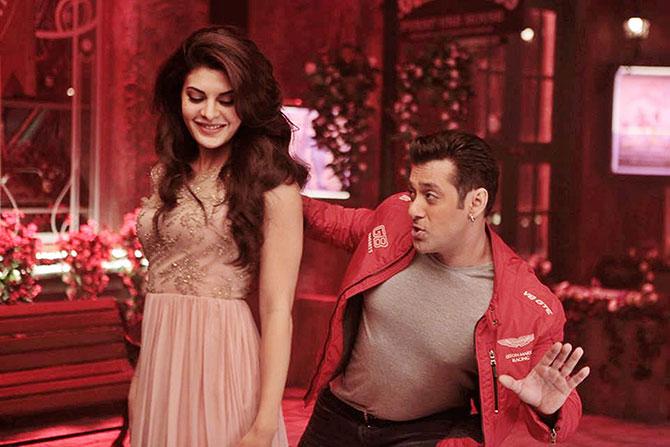 As Devi or Devil, Salman is having 'too much fun' generating wolf-whistle moments for the audience in the mindless, action-packed scenario of slick Kick to care.
Read the reviews here: Raja Sen / Sukanya Verma

No Entry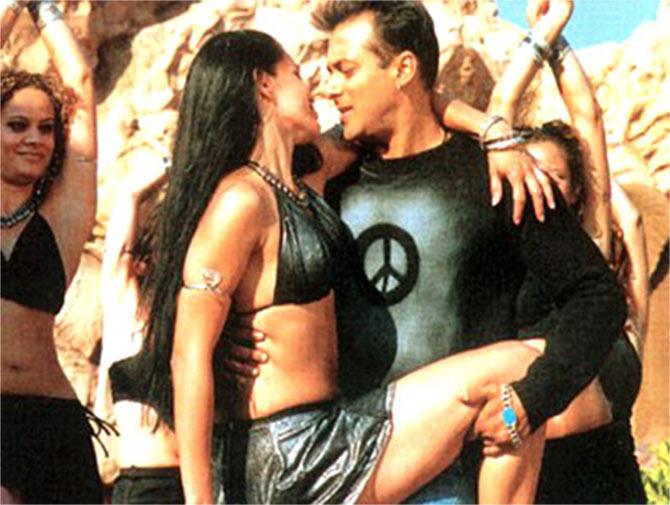 If you look at screen time, it's not a big role but Salman (along with Anil Kapoor) is a riot it in the final act of No Entry, which is easily the best thing about this bird-brained comedy anyway.

Prem Ratan Dhan Payo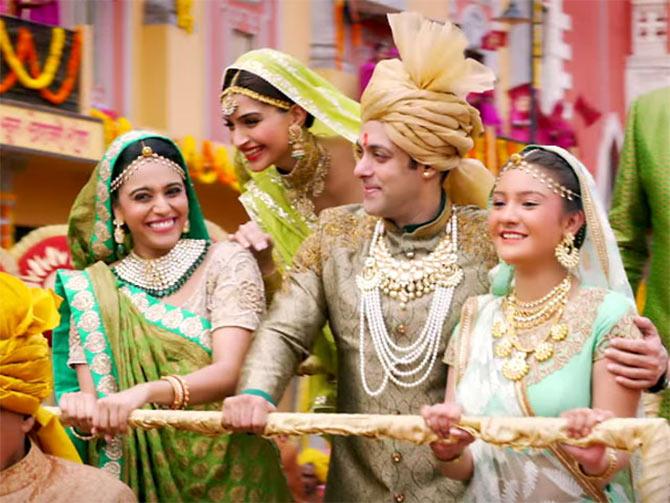 Once again, Salman proves his worth as Prem in Barjatya's latest by leaving his charisma to single handedly elevate an old-fashioned rehash of The Prisoner of Zenda into something it's actually not -- entertaining.

Bodyguard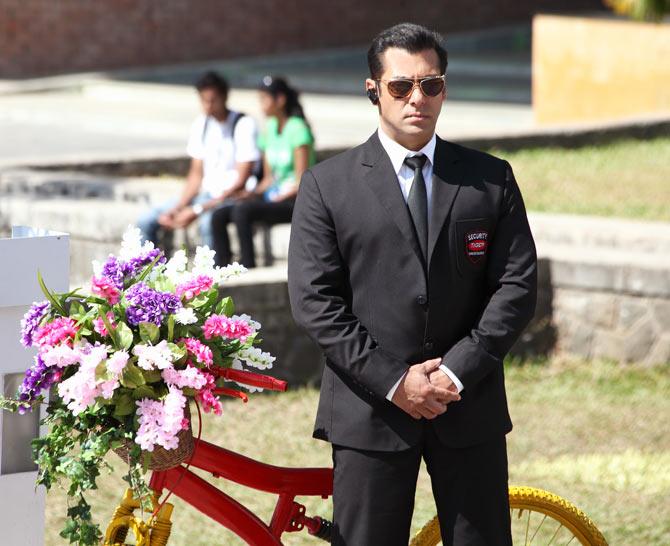 Mouth a punch line. Check. Flaunts his muscle. Check. Bashes a dozen baddies. Check. Shirt tears off. Check. Rescues heroine. Check. Saves the day. Check. Breaks the box office. Check.