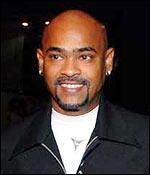 Former cricketer Vinod Kambli, who entered the Bigg Boss house as a wild card entrant two weeks ago, has been evicted from the show.
Kambli bagged the least number of audience votes from amongst the six nominated contestants: Aditi Govitrikar, Bhakhtyar Irani, Pravesh Rana, Claudia Ciesla, Vinod Kambli and Rohit Verma.
According to sources, "Vinod was disappointed. He didn't react and kept quiet after the announcement. He was hardly seen interacting with any of the contestants or even arguing with them. So we weren't surprised when his name was announced though we expected Rohit to be eliminated, as his backbiting nature was revealed recently. Bhakhtyar and Aditi were upset to see him go, as they felt Kambli was good and not into any kind of politics."