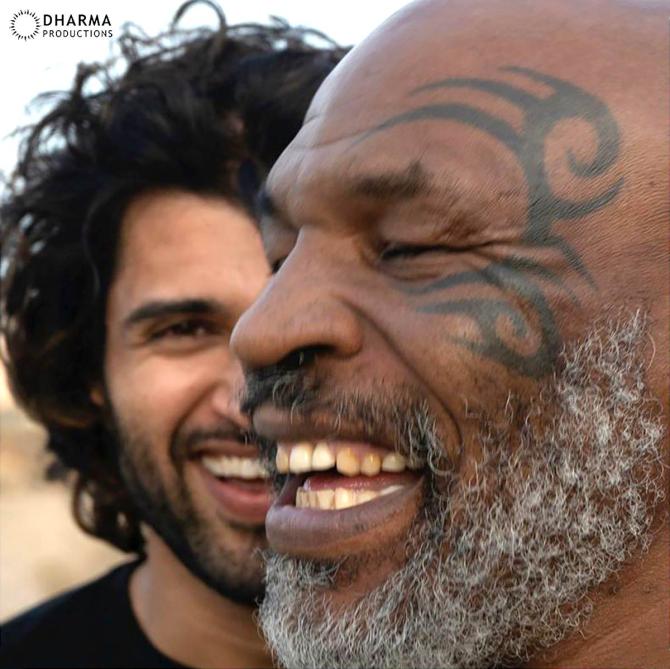 Telugu superstar Vijay Deverakonda left for the US to shoot the climax of Liger, his Bollywood debut film, co-produced by Karan Johar, Puri Jagannath and Charmee Kaur and directed by Jagannath.
Deverakonda, who plays a boxer in the film, will shoot the climactic bout in the ring with former world heavyweight boxing champion Mike Tyson.
"These are the toughest sequences of the film. The boxing has to be choreographed so as to make Vijay Deverakonda look like a professional boxer, which is tough considering his opponent in the ring is a real-life world champion," a source from the project tells Subhash K Jha.
Vijay has been training hard, as he doesn't want to look unconvincing in the boxing ring.
"It's not easy to stand in front of Mike Tyson. I want to look convincing," the actor says.