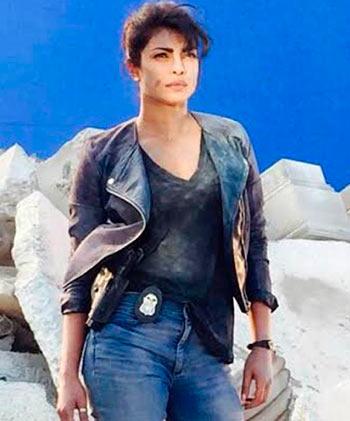 Is Bollywood finally coming into its own in Hollywood?

With Priyanka Chopra making her Hollywood debut as the lead in American network ABC's new thriller Quantico, it seems Indian actors will no more be subjected to only peripheral or ethnicity-specific roles.

Anil Kapoor, who played an important part in Kiefer Sutherland starrer espionage drama 24, says this this is just the beginning for Bollywood actors in the West.

"This is just the tip of the iceberg. We are now gradually coming into own own in the West. Actors like Irrfan and I aren't being offered culture-specific roles, nor being asked to sport thick accents. Just wait and see what we achieve now," he says.

Gushan Grover who worked on The Second Jungle Book in 1996 and went on to star in many Hollywood projects subsequently, believes that Priyanka's new acting job is the culmination of a movement that started years ago.

"Priyanka is really going places. When I congratulated her she said, 'Coming from you it means a lot.'

"It
is very courageous of her to try her luck in Hollywood. If she succeeds, she'll open new doors for other Indian actresses."
The veteran actor admits that the road to Hollywood is not easy.
"For Bollywood actors it is very difficult and time-consuming. Priyanka has wisely chosen to start in the West with music, then gone to television. I wish her all the success."
Nimrat Kaur, who made headlines last year after she was picked up to play a significant role in multiple Emmy and Golden Globe-winning espionage drama
Homeland
, is ecstatic about Priyanka's triumph.
"I think it's an incredible feat and one that all of us should be proud of. She is the first Indian actress to land a lead in an American series. And that's so inspiring."
Anupam Kher, last seen in the Academy award-winning Bradley Cooper and Jennifer Lawrence starrer
Silver Linings Playbook
, "It's great to see an Indian mainstream actress doing a lead in an American primetime series. I saw the trailer and felt proud of Priyanka. Good luck to her."
Image: Priyanka Chopra in Quantico