The wedding festivities are over, and it was time for the families to leave The Mansion House in Alibaug and head home.
Varun Dhawan and his bride Natasha Dalal will stay another day and leave on January 26.
Photographer Pradeep Bandekar brings us the latest pictures: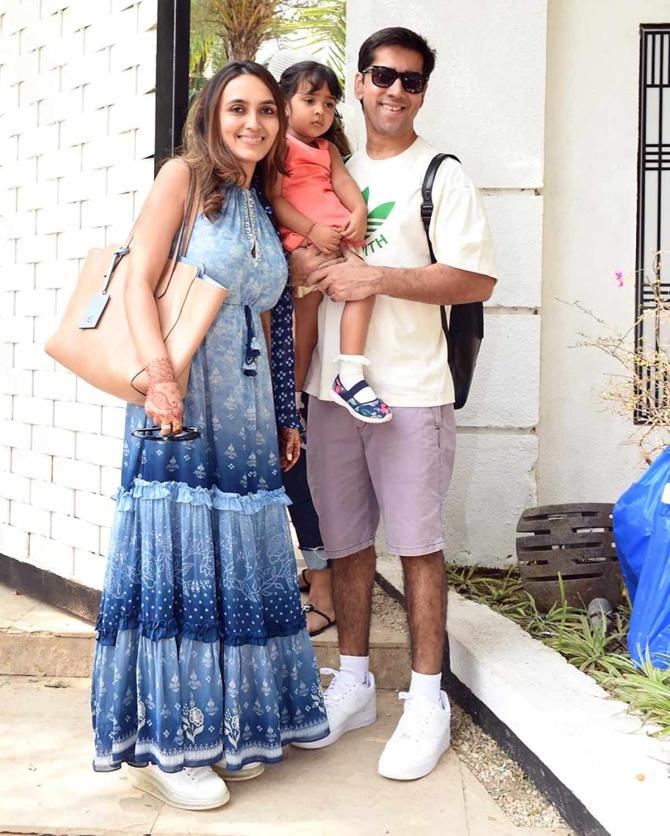 Varun's older brother Rohit Dhawan gets the credit for making sure the wedding went off smoothly.
Rohit made sure to give his dad David Dhawan a 'stress-free schedule' so that he could relax and enjoy his younger son's wedding.
Here, Rohit can be seen with wife Janhvi and their daughter Niyara.
Proud parents Karuna and David Dhawan.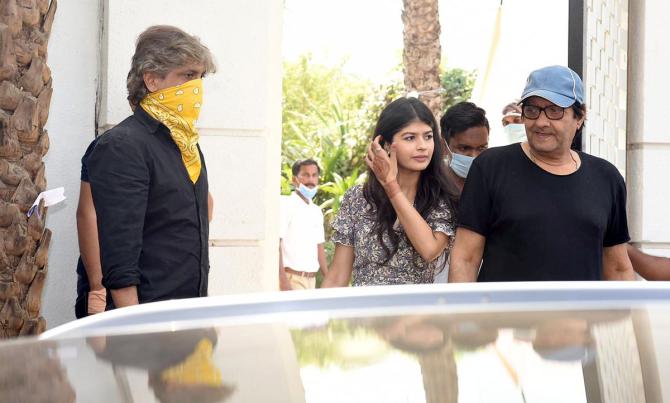 Varun's uncle Anil Dhawan with son Siddharth Dhawan and granddaughter Anjini.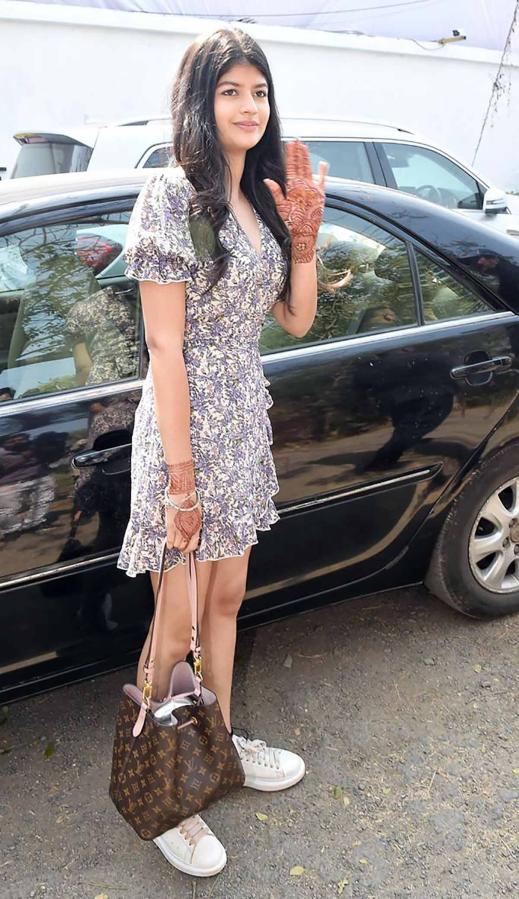 Anjini waves to photographers.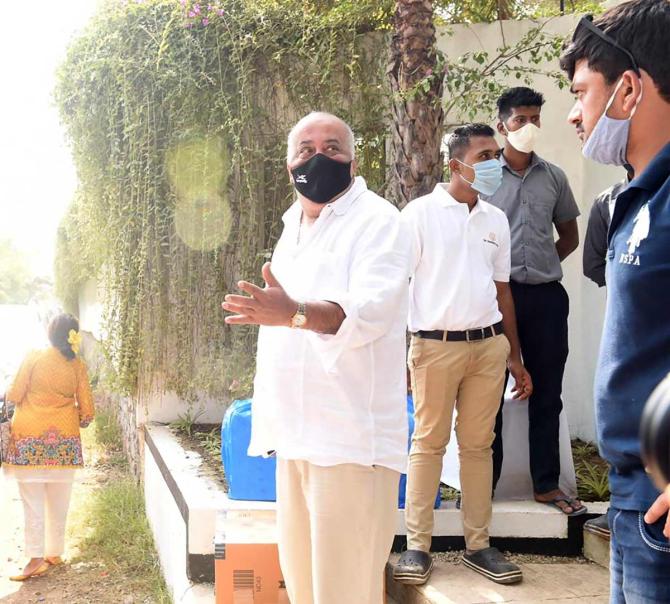 Natasha's dad Rajesh Dalal.
Natasha's mum Gauri Dalal.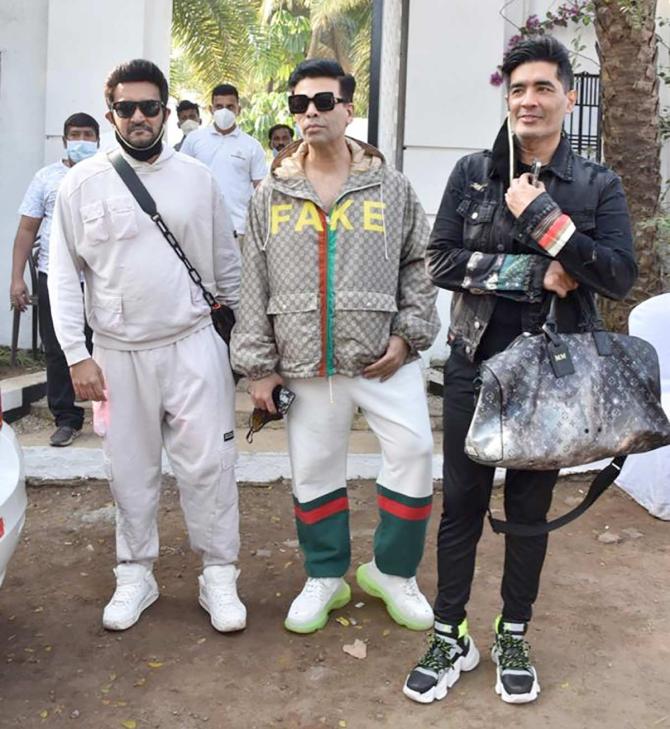 Karan Johar leaves with Shashank Khaitan and Manish Malhotra.