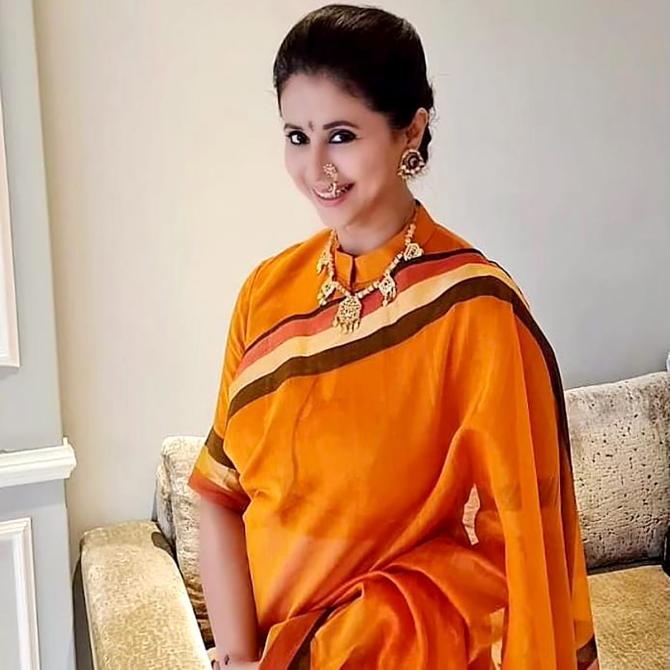 Urmila Matondkar has a unique experience every Ganesh Chaturthi.
"We don't get Ganapati at home in Mumbai," she tells Subhash K Jha.
"We get it in my native place in Konkan. Regrettably, this year, we could not make it due to work commitments."
Urmila sorely misses being where her Ganesha is.
"Believe me, it is most beautiful and pious time of the year. Untouched by the modern interpretation of Ganpati, in the Konkan, the earth looks washed clean and ready for Bappa's arrival with greenery and flowing rivers. Nature ready for the arrival of the Almighty."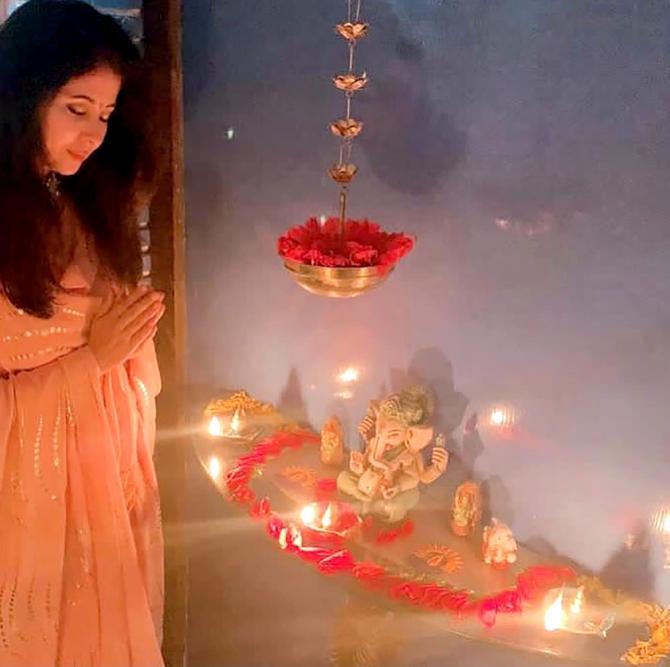 "Bhajans are not on loud on screaming recorders but sung from the heart with live music. Of course, we get the best modak in the world, as the coconut used in it is fresh from the backyard trees," she says.
Urmila hopes that she does not miss her appointment with Ganpati Bappa next year in the Konkan.