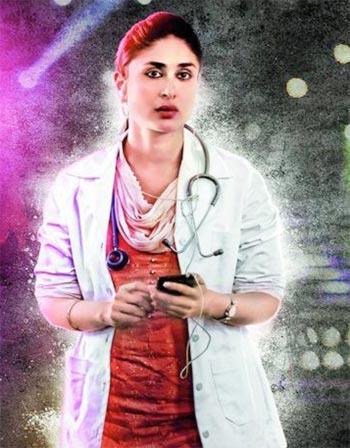 The film is set to release next Friday, June 17, but the producers of Udta Punjab are busy fighting the censor board.
Urvi Malvania reports.
The release of Udta Punjab has been grounded for now and the makers of the movie have their hands full fighting the film certification board and trying to hedge the business risks.
The Central Board of Film Certification has not cleared the movie, which means the filmmakers cannot seal deals with distributors and exhibitors at national and regional levels.
For a film set to be released on June 17, this could pose big trouble.
"The producers are basically stuck," said a person associated with the production. "The movie had created a lot of buzz, positive that too, before this whole mess. At this time, promotions should have been at a peak and exhibitors should be charting out programming schedules with the distribution team. Instead, things are stationary."
Another person close to the production team said: "We can't even release the film internationally before doing it in India, as that will expose the film to piracy. Audiences are really looking forward to the film and so the threat of piracy looms even larger than it usually is."
The Rs 40 crore (Rs 400 million) movie was produced by Anurag Kashyap's Phantom Films and Ekta Kapoor's Balaji Motion Pictures.
The CBFC has purportedly raised certain objections to the Shahid Kapoor-Kareena Kapoor starrer regarding references to the problem of substance abuse in Punjab, following which the movie might have to go through some changes.
The board had also demanded the removal of Punjab from the title of the Abhishek Chaubey-directed movie.
Suniel Wadhwa, a trade analyst, said the film's postponement would have a cascading impact. "If the film releases before Sultan, a big-budget movie starring Salman Khan, it has an edge over the screens. After Sultan, getting screen space would be a challenge, as distributors would be interested in showcasing the blockbuster."
Sultan is set for release on July 6 across India.
Kashyap is no stranger to tiffs with the CBFC. But analysts said the issue was not restricted to the business hurdles that Udta Punjab will face.
"Any such kind of uncertainty will deter investments in films. Whether it is the big studios or the independent directors, regulatory issues like these will impact funding in the sector, and that is always a worry," said Frank D'Souza, partner and leader-entertainment and media, PwC India.