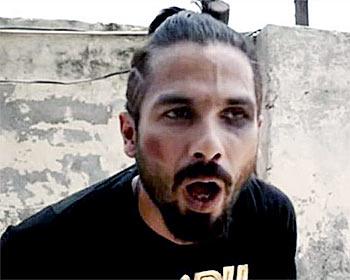 Whether the Udta Punjab makers cave in remains to be seen, here's a list of the ones who did.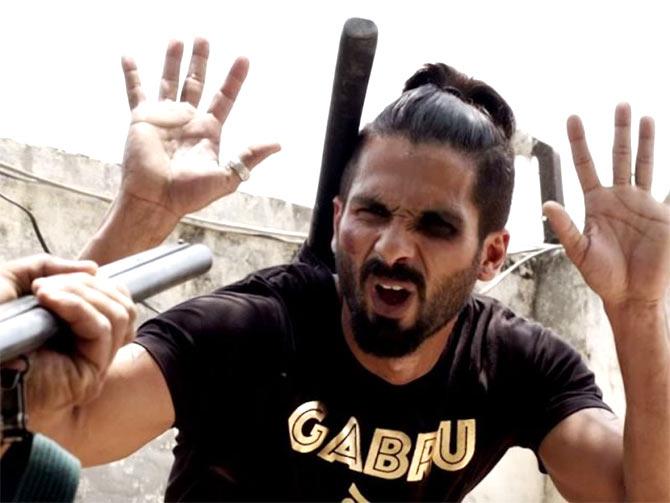 IMAGE: Shahid Kapoor in Udta Punjab.
Badhti Ka Naam Daadi, Paap Ko Jalakar Rakh Kar Doonga, Mera Pati Sirf Mera Hai -- when it comes to bizarre Hindi movie titles one could go on and on.
Too bad it's the most harmless sounding ones that face the Censor Board's wrath.
One of the year's most anticipated films, Abhishek Chaubey's Udta Punjab, starring Shahid Kapoor, Kareena Kapoor Khan, Alia Bhatt and Diljit Dosanjh is its newest target.
From demanding 89 cuts over the film's volatile commentary on the North Indian state's widespread drug problem to dropping Punjab from its title, the Central Board of Film Certification's high handedness has left the film industry confounded and its co-producer Anurag Kashyap seething in anger. "It will hurt the whole (Punjabi) community," cries CBFC chairman, Pahlaj Nihalani.
Initiated by censor committee or external bodies, the hullaballoo over potentially provocative movie titles right before the release date is nothing new.
While the likes of Mani Ratnam (Bombay), Sudhir Mishra (Yeh Saali Zindagi) and Dibakar Banerjee (Love Sex Aur Dhoka) refused to bow down to pressure, threats from the underworld compelled Partho Ghosh to change the name of his Nana Patekar starrer Mustafa to Ghulam-E-Mustafa.
Whether the Udta Punjab makers cave in remains to be seen, here's a list of the ones who did.
Goliyon Ki Rasleela: Ram Leela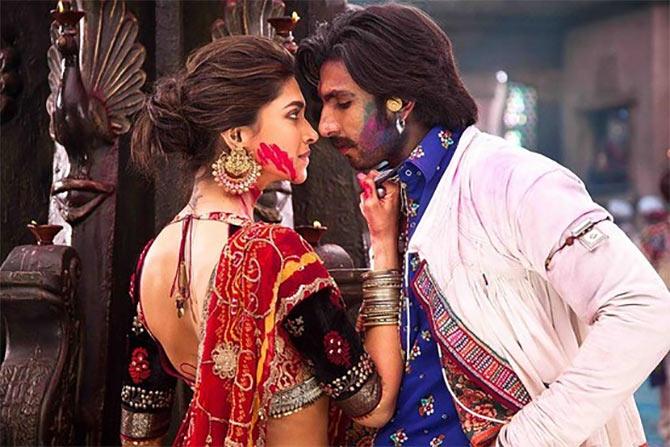 IMAGE: Deepika Padukone and Ranveer Singh in Goliyon Ki Rasleela: Ram Leela.
"What's in a name?" wondered Juliet to Romeo in Shakespeare's tragic romance, which serves as an inspiration to Sanjay Leela Bhansali's opulent musical starring Ranveer Singh and Deepika Padukone, originally called just Ram Leela.
Little did he know he'd find out in the most unpleasant way when a Delhi court stayed it release as it upset religious sentiments. Bhansali had no choice but promptly add Goliyon Ki Rasleela before it.
Read the reviews here: Raja Sen / Sukanya Verma
MSG: The Messenger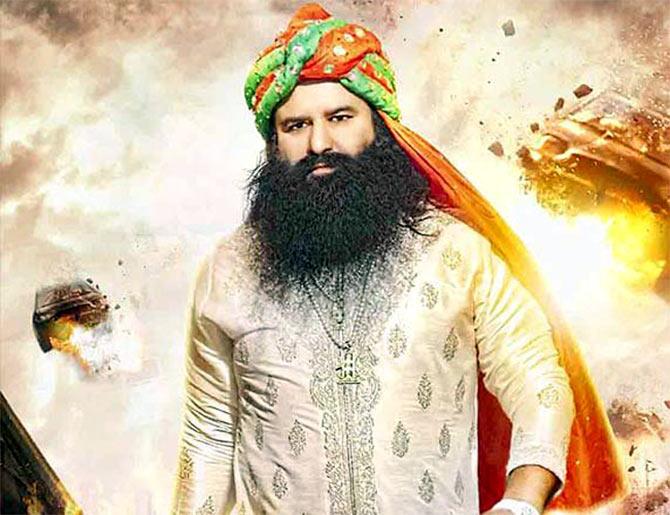 IMAGE: Gurmeet Ram Rahim Singh in MSG: The Messenger.
Our review of Dera Sacha Sauda chief and writer/director/actor Gurmeet Ram Rahim Singh's MSG: The Messenger called it a "A whopping 197 minutes long, poorly assembled, terrifically tacky and tremendously ill-conceived showcase for a self-styled spiritual leader."
But that's the only wrong it commits. According to the censor board, its incendiary contents could cause communal tension and insisted on Singh omitting 'God' from its title MSG: The Messenger of God.
He conceded. And now there's even a sequel.
Children of War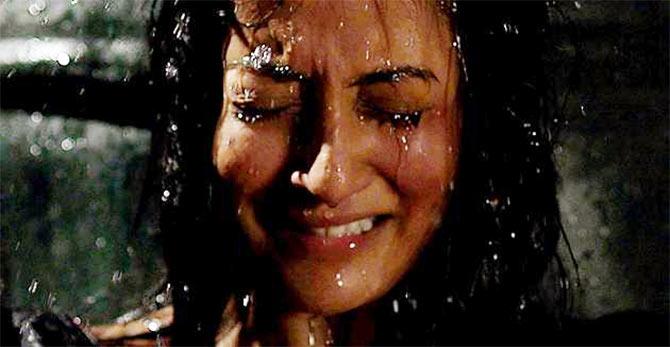 IMAGE: Raima Sen in Children of War.
Mrityunjay Devrat's critically acclaimed Children of War, which explores the darkness of 1971 Bangladesh genocide would release under a different name had the Censor Board approved.
It's actual title; The Bastard Child was found too offensive for their liking.
Rather than fight it out last minute and risk delay, Devrat agreed to their wish but stuck to The Bastard Child for its international release.
Total Siyappa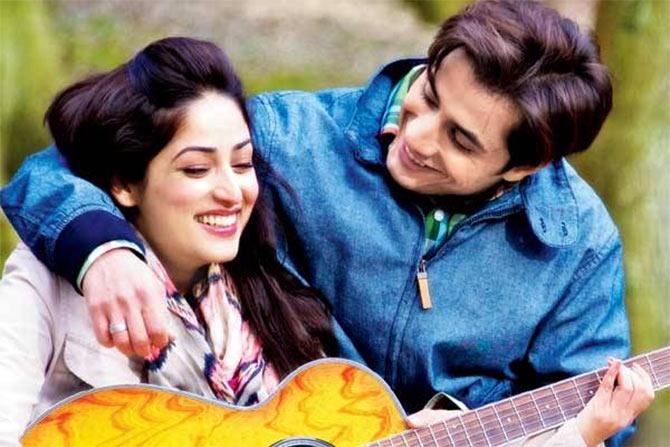 IMAGE: Yami Gautam and Ali Zafar in Total Siyappa.
In the E Nivas directed, Total Siyappa, inspired by Spanish-Argentinian comedy Only Human, Ali Zafar and Yami Gautam play characters named Aman and Asha. And so the makers thought it would make perfect sense if they called their movie Aman Ki Asha.
Only it conflicted with the catchy campaign name of India and Pakistan's respective media groups engaged in peace efforts compelling them to opt for the Punjabi phrase.
Katti Batti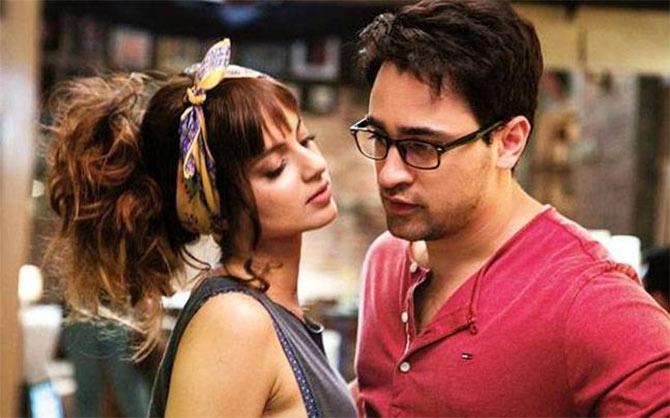 IMAGE: Kangana Ranaut and Imran Khan in Katti Batti.
This was nipped in the bud even before it got to the censors. We can only imagine how they would've reacted. And for once, not without reason.
Did you know the initial title of Imran Khan-Kangana Ranaut's Katti Batti was Saali Kutiya? Director Nikhil Advani eventually dropped the crude name for a more playful one reasoning it's needlessly "gimmicky."
Billu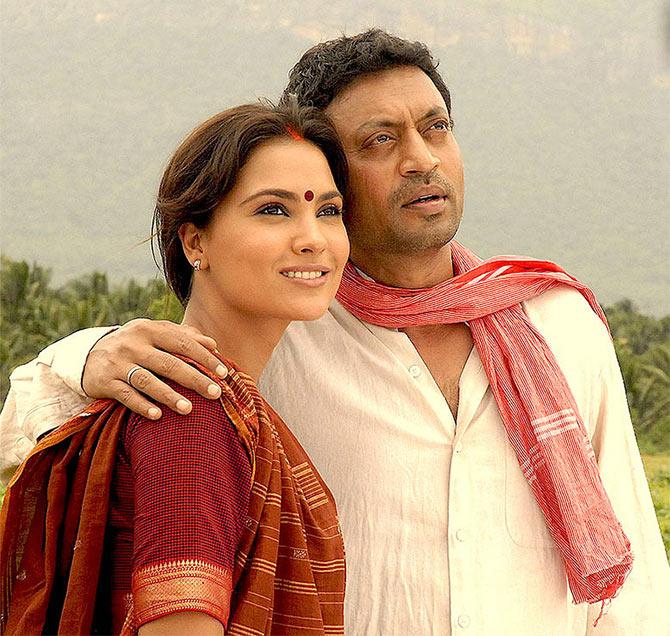 IMAGE: Lara Dutta and Irrfan Khan in Billu.
This one time it wasn't the censors but The Salon and Beauty Parlour association taking umbrage over the title of Shah Rukh Khan's home production Billu Barber headlined by Irrfan Khan just days ahead of it release. "Barber" is a derogatory term, they protested.
SRK dropped it by going ahead with plain and simple Billu.
Macho Mastana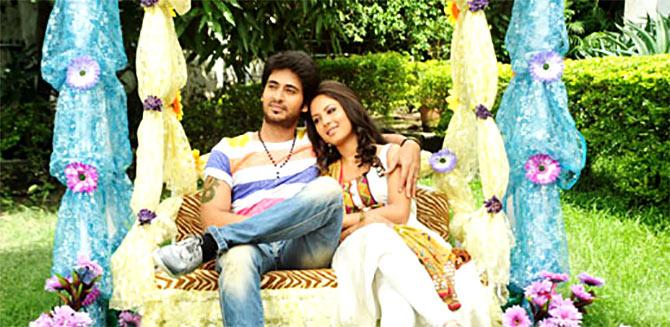 IMAGE: Hiran Chatterjee and Pooja Bose in Macho Mastana.
Religion is a tricky territory for filmmakers, be it in Bollywood or Bengal. When Bengali filmmaker Reshmi Mitra showed her film Macho Mustafa to the Censor Board for approval, they asked her to change the title as Mustafa refers to the Prophet Mohammad to avoid hurting religious sentiments.
Although it re-recording the entire title track of the film, Reshmi respected their decision and altered the title to Macho Mastana.
R…Rajkumar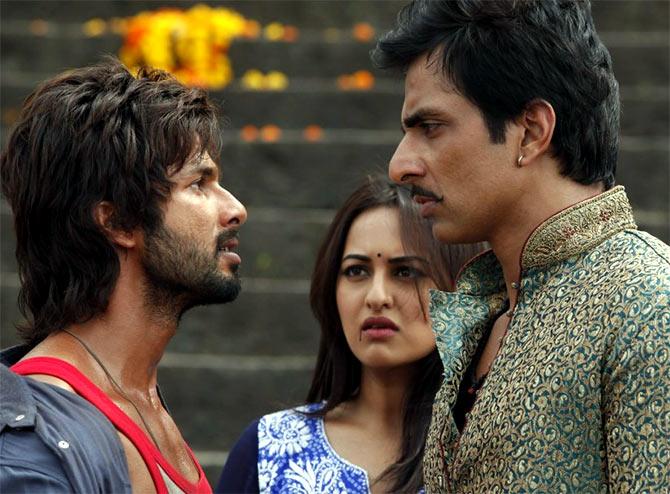 IMAGE: Shahid Kapoor, Sonakshi Sinha and Sonu Sood in R...Rajkumar.
The story behind Prabhudeva's oddly titled potboiler is R…Rajkumar originally went by the name of Rambo Rajkumar. Except it faced copyright issues what with the makers of the Sylvester Stallone led Rambo franchise objecting to its usage.
Clearly, R…fill in the blanks was the choreographer turned director's cheeky rejoinder.