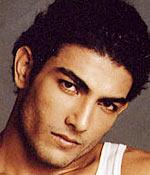 Pravesh Rana was a strong contender to win the third season of Bigg Boss. But even though he missed the big win to Vindu Singh, Pravesh is all praise for him.
When Amitabh Bachchan asked him to reveal the one thing no one knew about him, he said it was his respect for Vindu. "Even though I fought a lot with Vindu, in my heart, I always respected him," Pravesh said, adding, "He is a straightforward person and good at heart. I learnt three lessons from him -- owning up to any wrongs done, asking for forgiveness from the people you have hurt and admitting your mistakes and making sure you do not repeat them.
 
"Vindu deserved to win this show because he lived in the house for 84 days and I entered after four weeks," Pravesh adds. "Since this show is over, I consider him as a brother now. He was the best player."
Pravesh considers himself lucky to be a part of the show. "Nobody knew who I was before I came on this show though I won the title of Mr India World 2008. I came on this show through auditions, group discussions and interviews."
Pravesh claimed that the time he threw food in the swimming pool in order to starve housemates Vindu and Poonam Dhillon changed him as a person. He was later punished by Bigg Boss -- he was asked to fast for 24 hours, and prepare food and feed 10 poor children. The incident taught him a lesson on anger management.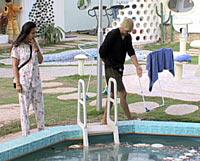 Will he stay in touch with the housemates? "Yes, I would love to," he answers. "I have no grudge against Rohit Verma. If he has changed as a person, I would love to be his friend."
What about Claudia, with whom Pravesh spent many close moments? "We were best friends in the house and will continue to remain good friends. But I wasn't involved with her (smiles)."
As Bigg Boss draws its curtains, Pravesh does not know what lies in store for him. "But I'm open to any good work," he signs off.