The Angrezi Medium trailer is unimpressive, but Irrfan is a treat to watch, says Moumita Bhattacharjee.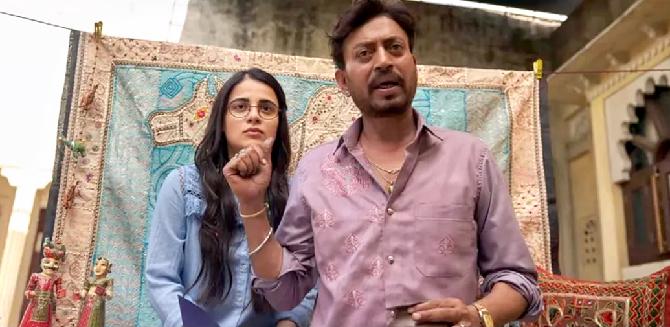 A day before the trailer of his latest film Angrezi Medium released, Irrfan posted a video message, and it left us all emotional.
The actor, who is undergoing treatment for cancer, could not assure us if he would be around to promote the movie.
That must have made a lot of us forget that the film belongs to a series that likes to address social issues in a light-hearted manner.
So when the trailer released, it took us some time to take in the comical narrative.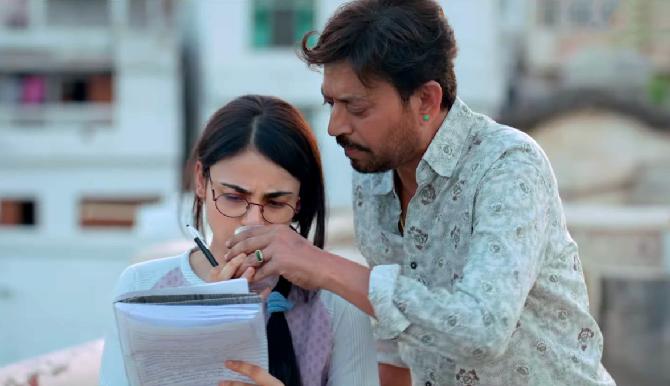 The second film in the series, as the name suggests, is all about being Angrezi.
Irrfan is seen trying to address an auditorium full of people in English and failing.
That's got to make you laugh because 'Engliss is a phunny language.'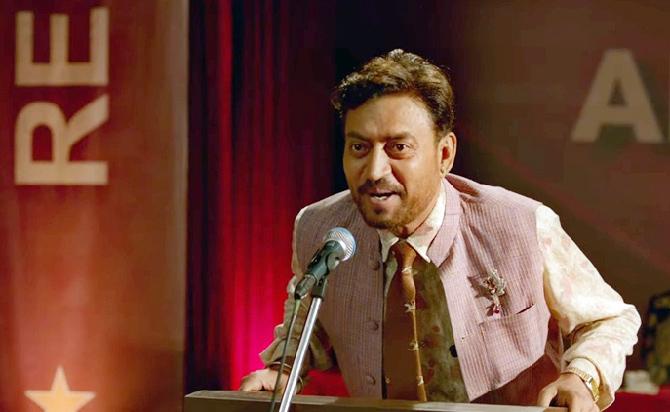 Angrezi Medium is about a father's fight to fulfill his daughter's dream of studying in London.
But the trailer hardly leaves an impact.
Apart from the fact that we are extremely happy to see Irrfan in a movie, it does not make you cheer for the scenes.
The jokes fall flat, so does the pain.
The only moment that played in my head was when Irrfan decides to end his life because he isn't able to fulfill his daughter's wishes. That was really stark.
Kareena Kapoor Khan barely has two scenes in the trailer. You cannot guess what she is there for and that could be a good thing. It's something that will be in store for us when we watch the film.
Radhika Madan looks sweet as Irrfan's daughter although her dialogue delivery during an emotional moment is slightly off.
Deepak Dobriyal makes you hopeful that the film has packed in some good laughs.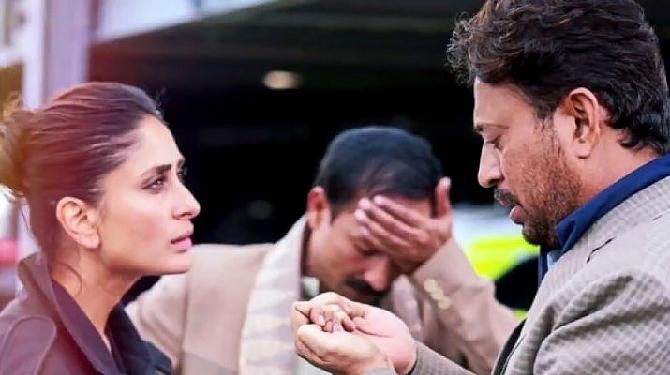 Hindi Medium was directed by Saket Chaudhary and the sequel is helmed by Homi Adajania.
The trailer of the sequel has been unimpressive and we hope we won't feel the same way when the movie releases on March 20.
But like Irrfan says in the trailer, 'Inside, we are very emotional and outside, we are very happy', we feel the same about him.
Welcome back.