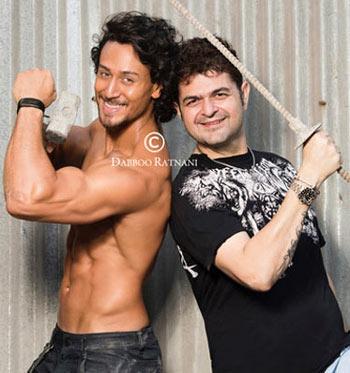 Photographer Dabboo Ratnani's behind-the-scenes pictures of his 2017 calendar are almost as much fun as the real thing!
We saw him having fun with Shraddha Kapoor on the beach and then with Shah Rukh Khan.
He had some fun with Tiger Shroff too, hanging from cranes and showing off his muscles. Wife Manisha and kids Kiara, Myrah and Shivaan also joined in the fun.
We bring you the pictures.