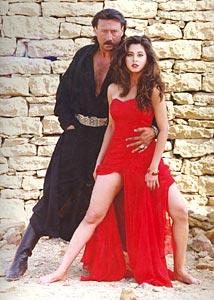 In Fan, Shah Rukh Khan plays a superstar as well as his own biggest admirer. And a rather obsessive one at that.
What intrigues us most about this Maneesh Sharma thriller is SRK's prosthetics-aided look and how it emboldens his ardour for his idol to dangerous lengths.
Meanwhile, we've seen some die-hard fans in the movies before.
Here's a look.

Guddi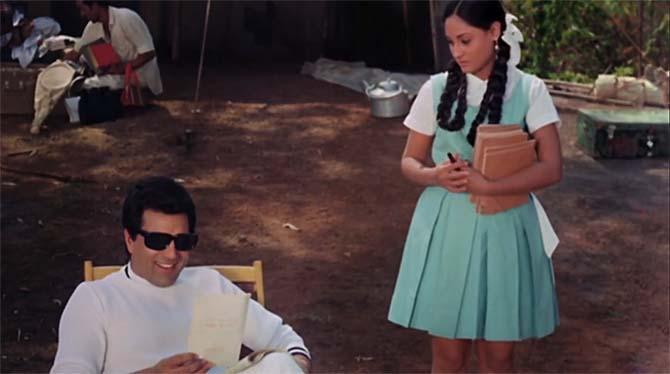 In Hrishikesh Mukerji's endearing coming-of-age story, Jaya Bachchan slips under the skin of a starry-eyed schoolgirl smitten by matinee idol Dharmendra.
From fantasizing about him to neglecting her real friends in the lure of a glamorous hero, Guddi learns a few hard truths about the world of make-believe.

Bombay Talkies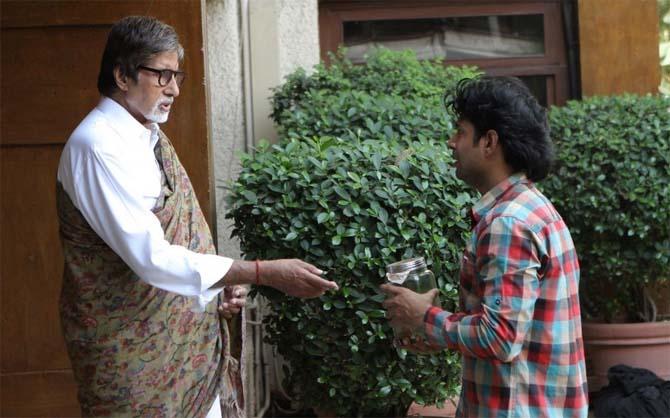 In Anurag Kashyap's segment of Bombay Talkies anthology titled Murabba, an Allahabad native travels all the way to Mumbai hoping to catch a glimpse of Amitabh Bachchan and request him to have a sample of homemade preserve.
The struggle to follow before he can do the needful forms its crux.

Ajab Prem Ki Ghazab Kahani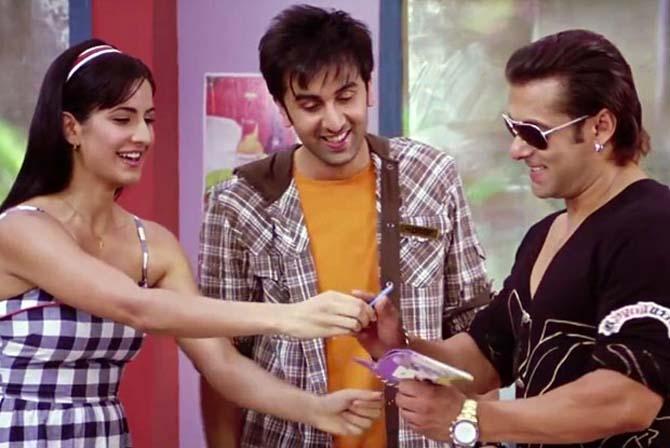 While the gossip mills go wild circulating all sorts of stories about this troika's equation with one another, what they do onscreen is an altogether different story.
And so Katrina Kaif plays a mad fan of Salman Khan and the only way Ranbir Kapoor can prove himself in her eyes is by arranging a one to one meet between the two in an amusing scenario of their 2009 hit.

Main Madhuri Dixit Banna Chahti Hoon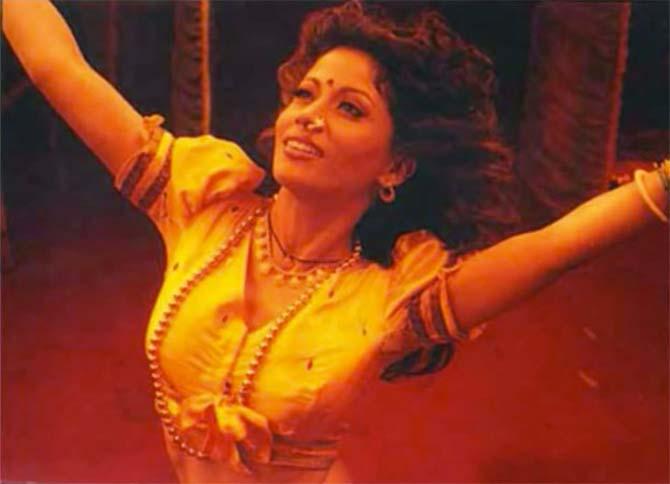 In Main Madhuri Dixit Banna Chahti Hoon, Antara Mali doesn't merely worship Bollywood star Madhuri Dixit but wants to be her.
Her small-town dreams get a taste of big city harsh life when she attempts to follow in the footsteps of her idol.

Mast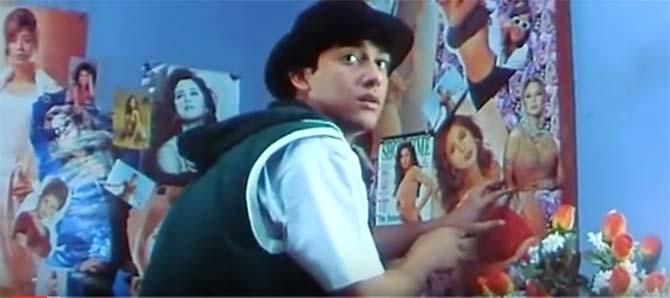 Loosely inspired by filmmaker Ram Gopal Varma's well-documented fascination for actress Sridevi, Mast is the story of a besotted fan going all out to rescue his favourite heroine from bullies and manipulators.
Mast marked Aftab Shivdasani's adult debut (till then known for Mr India and Chaalbaaz) opposite another child actress Urmila Matondkar.

Rangeela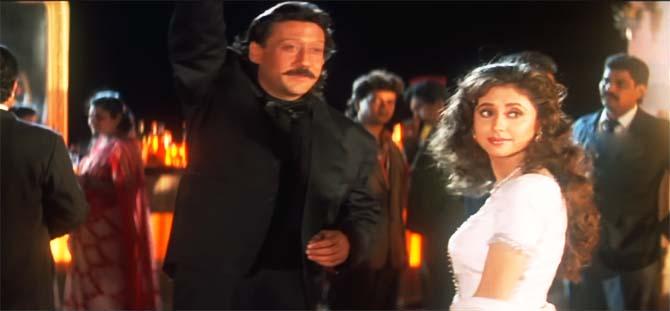 Rangeela, one of Varma's most acclaimed films, which revived Urmila Matondkar's career, is also set around showbiz.
She plays a giddy-eyed junior artist and big fan of Jackie Shroff (essaying an influential superstar) not missing any of his movies. Imagine her joy when the latter recommends her for the heroine's role in an upcoming project.

Kishen Kanhaiya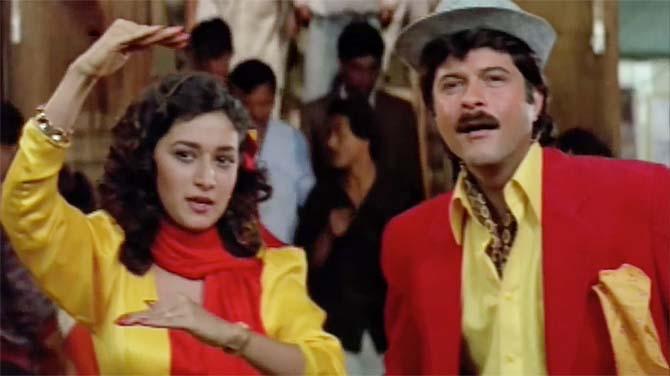 Neither Anil Kapoor or Madhuri Dixit play fans of a specific celebrity in Rakesh Roshan's tale of twins but their combined enthusiasm for Hindi cinema is too entertaining to ignore.
Kapoor hangs out in cinema halls and imitates the likes of Raj Kapoor, Dev Anand and Dilip Kumar while Madhuri channels her inner Madhubala.

Saajan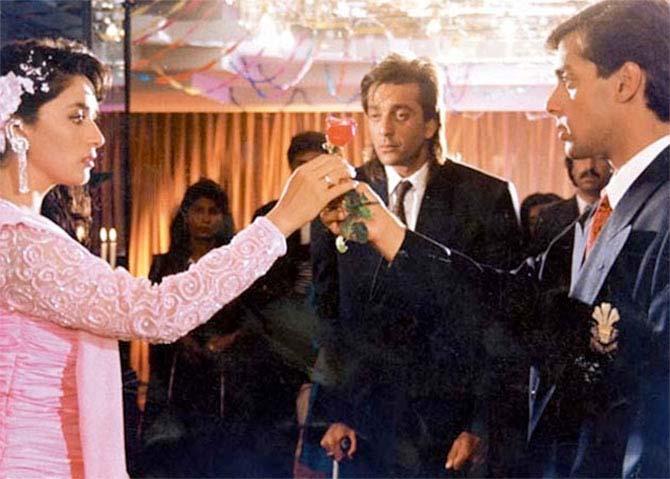 Madhuri's extreme devotion for a poet in Saajan is not just limited to countless fan mails.
She befriends Sanjay Dutt when he reveals he's friends with the poet, falls for Salman Khan when he's passed off as the poet and runs back into Dutt's arms when it's disclosed he IS the poet.

Main Khiladi Tu Anari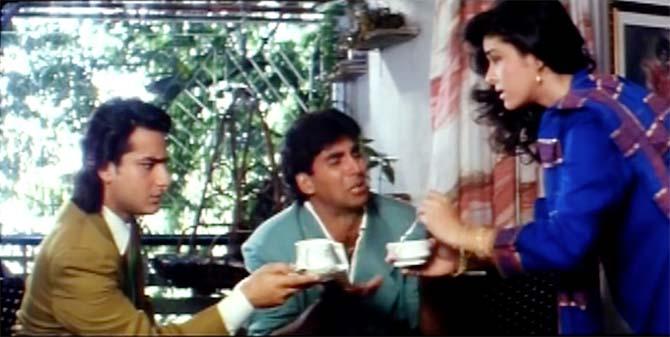 Raageshwari lends effortless believability while playing a tongue-tied, star struck college girl on discovering her greatest crush and movie heartthrob, played by Saif Ali Khan, in her living room.
And like most silly fans, she doesn't waste any time in slashing her wrist to win his affection. This one time, it actually works.

Dastak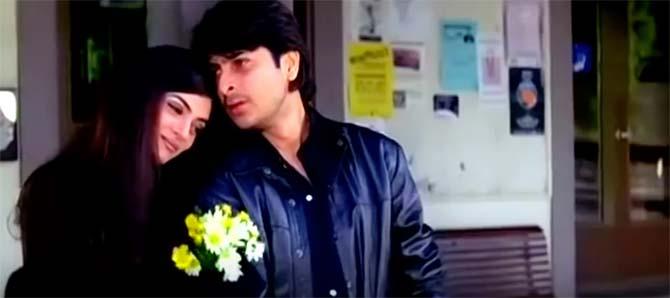 Sushmita Sen's attractive singer pays the price of fame when Sharad Kapoor's demented admirer begins to stalk her at the cost of her near and dear ones.
Fresh off the Miss Universe pedestal, Sen impressed viewers with her poise and presence.

Gumrah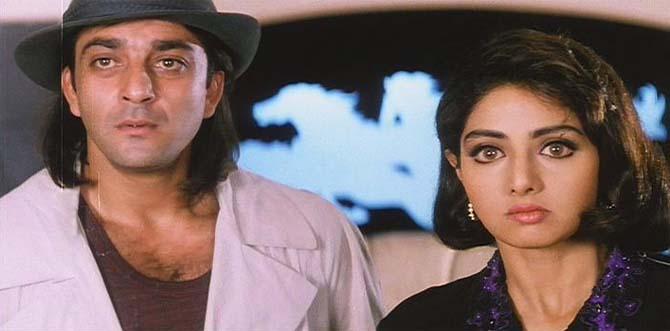 There are some unusually decent fans too.
Ask Sridevi, also playing a famous singer in Mahesh Bhatt's rehash of Bangkok Hilton, who discovers one in Sanjay Dutt's roguish charms.
Dutt not only bails her out but assists her in hunting the wrongdoers after she's falsely convicted and tortured in cell.