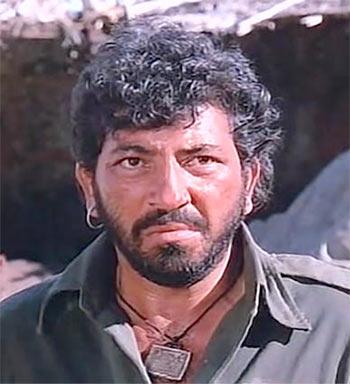 Forty years ago August 13, Sholay was released. Which character impressed you most? Take this poll now!
Ramesh Sippy's curry classic wouldn't have the same impact without its good, bad and ugly characters.
Some are so hyper chatty, we scout for earplugs, a la Jai.
Some are so beloved, we reject and rant over the director's decision to bump him off unexpectedly.
Some so furious, we immediately take the 'So ja warna Gabbar aa jayega' bait.
Forty years of living and breathing these characters on screen hasn't diminished their lustre in the eyes of its millions of fans.
And so tell us, dear reader, Thakur, Gabbar or Basanti, who's your favourite character from Sholay?
Gabbar Singh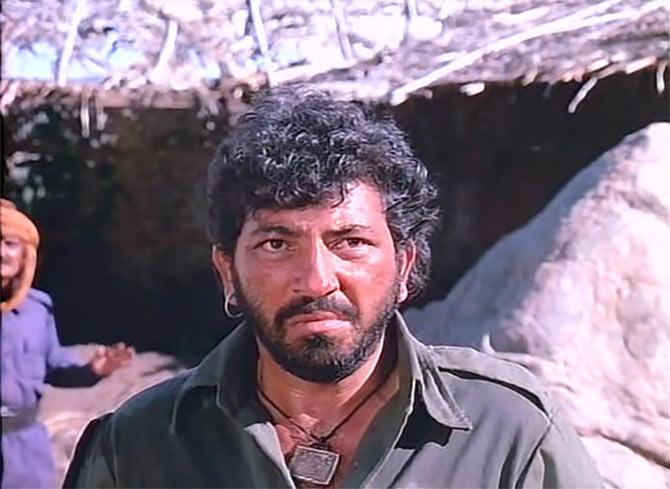 Sadistic, creepy and dialogue-ready, Gabbar Singh is a much 'Wanted' bandit wreaking havoc in the lives of Ramgarh's villagers with his relentless cruelty and unreasonable demands.
The calm menace Amjad Khan exudes before massacring Thakur's entire family as retaliation for doing time in jail still sends a shiver down the spine.
Thakur Baldev Singh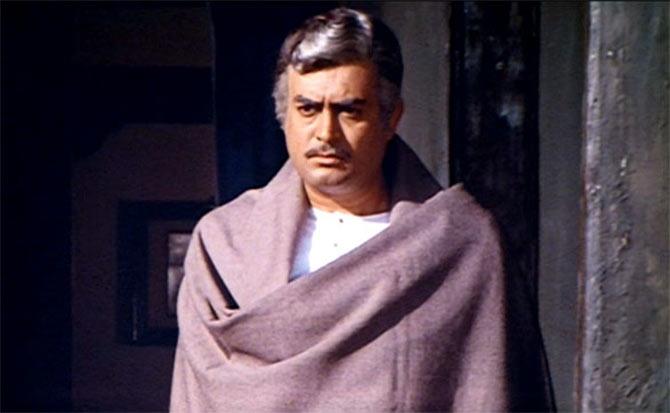 A retired super cop, the single-minded Thakur Baldev Singh seeks revenge from the brutal Gabbar by hiring two shabby but sharp small-time crooks to fetch him, specifically, alive.
Not just for dismembering his arms but also killing his entire family in one blow.
Ever a pro at histrionics, Sanjeev Kumar skilfully brings out Thakur's frustration and angst.
Veeru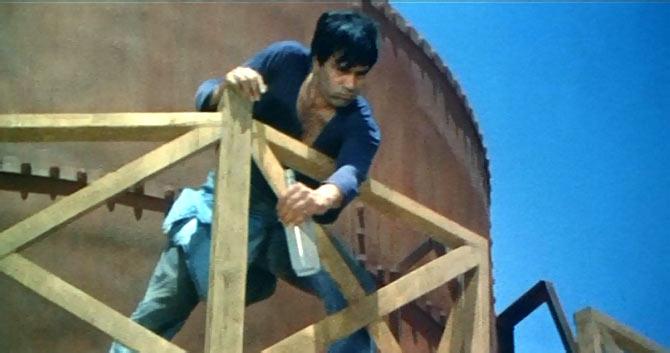 Veeru finds a perfect embodiment in Dharmendra's spontaneity.
Whether he's incessantly flirting with Basanti, displaying textbook dosti with Jai, mouthing drunken threats at Mausi or charging at Gabbar in all-out fury, Veeru is pure dynamite.
Jai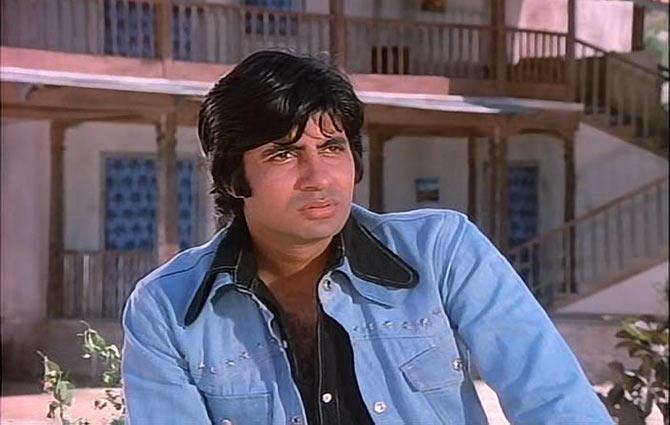 Lanky, brooding and mocking, Jai -- played by a pitch-perfect Amitabh Bachchan -- perfectly complements Veeru's flamboyance and energy.
It's quite natural to grow fond of his strong, silent hero and even more to lament his loss, no thanks to his deceitful coin, towards the climax of Sholay.
Basanti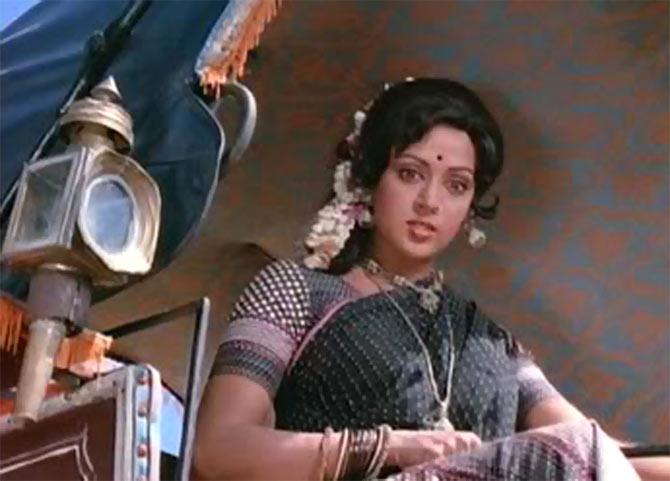 As the ghodagaadi-riding village belle Basanti, Hema Malini talks nineteen to the dozen yet wins the heart of Veeru and the audience.
Her spunky Basanti often lends a timely helping hand to the heroic duo, even dances on smashed pieces of glass. What a welcome break for the damsel-in-distress stereotype, no?
Radha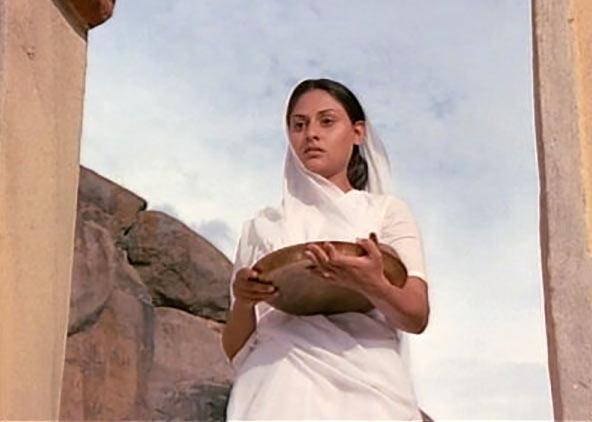 Before things get hopeless, Jaya Bhaduri gets one cheerful flashback scene as Radha, the Holi-loving daughter of Sanjeev Kumar's family friend.
She's equally effective in her muted but affectionate glances at Jai for whom the Thakur's widowed daughter-in-law develops a soft corner.
Soorma Bhopali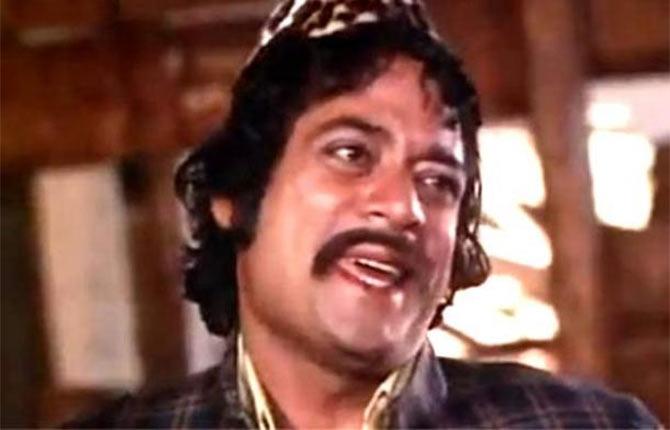 As the devious timbre-selling Soorma Bhopali, Jagdeep lends his brand of wit and waggishness in his interactions with Jai and Veeru.
Especially when they make him an offer, he cannot refuse.
Jailor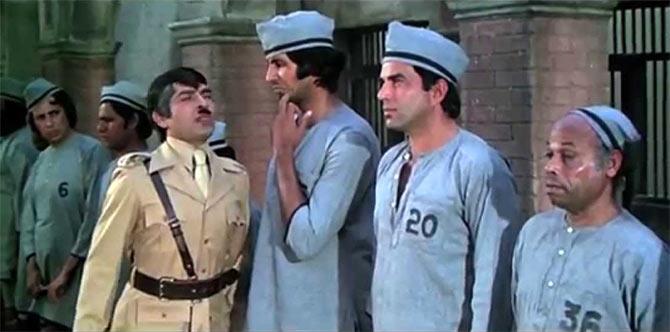 The jail gag in Sholay relies on Asrani's ability to project the bumbling fool without making it too obvious.
The veteran plays to the gallery as the farcical jailor from the days of the British Raj hoodwinked by the smarts of Jai and Veeru.
Hariram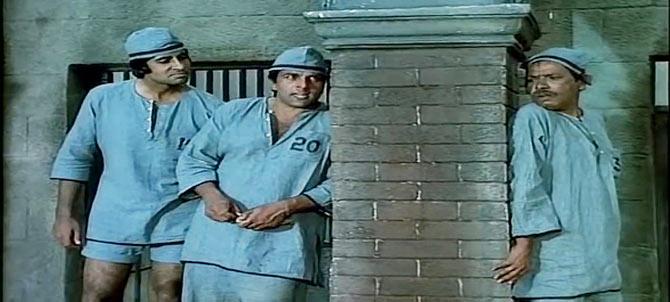 Sneaking on private conversations of his inmates and ratting them out to the aforementioned Jailor to garner brownie points is Keshto Mukerji's Hariram for you.
Small part but oh-so-hilarious!
Imam Chacha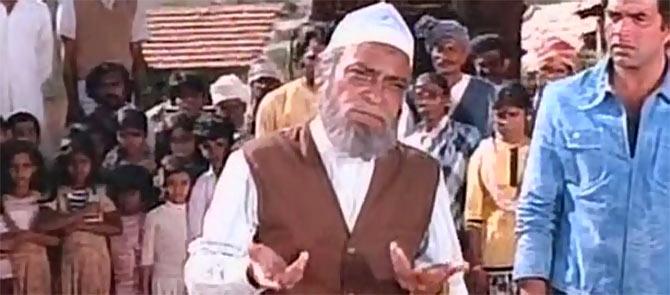 As the well-meaning, holy village man contributing to Ramgarh's communal harmony, A K Hangal's Imam Chacha lends Sholay wisdom and sentimentality.
His anti-violence stance is underscored in the poignant scene where he loses his teenage son Ahmed to Gabbar's spite.
Ahmed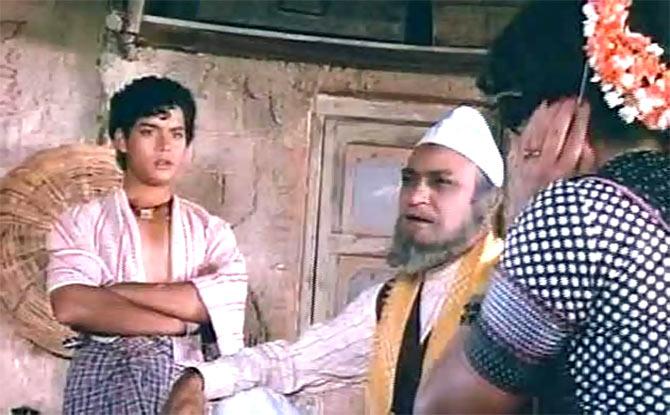 Sachin's scrubbed looks and innate boyishness lends Ahmed just the sort of vulnerability to make him important.
Important enough to view his torture and execution by Gabbar as tragedy.
Mausi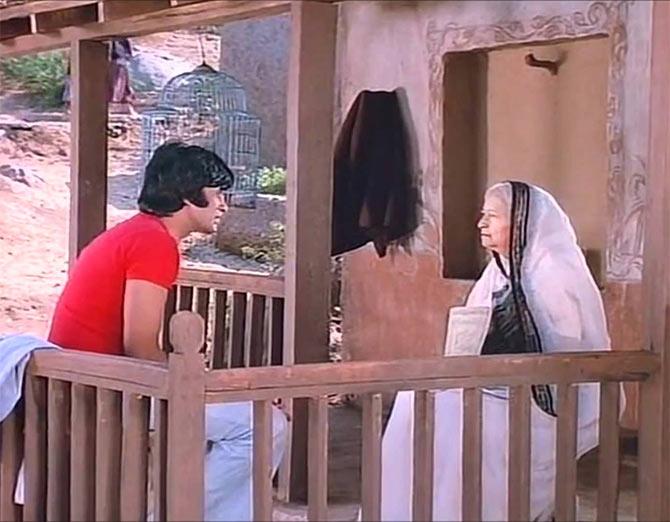 One can always rely on Leela Mishra's trademark bewilderment to brighten up standard mother/grandmother/aunt roles into something special.
And that's precisely what she achieves as Basanti's Mausi with her shocked responses on Veeru's debauched reality from Jai.
Ramlal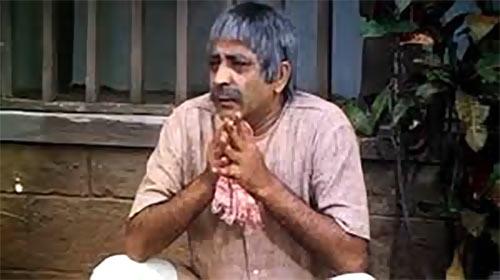 For a change, Satyen Kappu refrains from donning the inspector's uniform to serve as the devoted domestic help Ramlal to a retired police officer.
Like many manservants in the movies, he's sympathetic, sensitive and sighs an awful lot.
Samba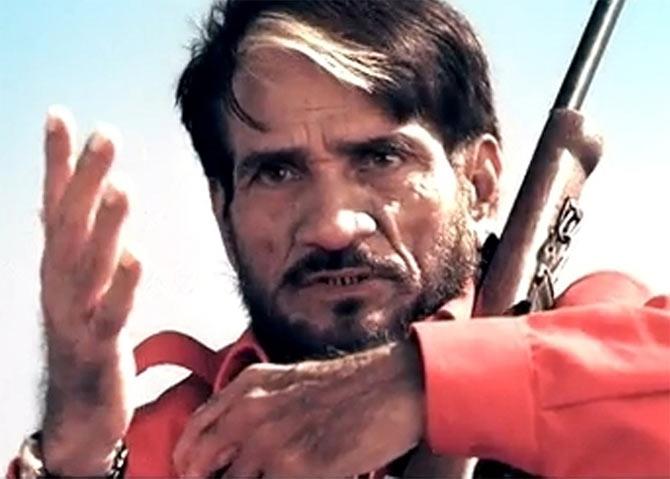 The image of Mac Mohan perched on top of a hill responding to the ever-inquisitive Gabbar -- 'Arre o Samba, kitne aadmi the' is imbued in public memory.
He may not be crucial to the script but Sholay's unprecedented popularity has rendered every bit of its glory immortal. Including Samba.
Kaalia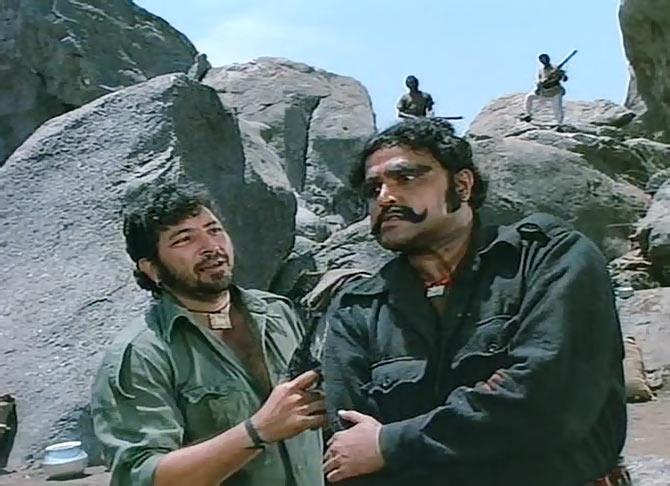 Ditto for Viju Khote's namak-professing Kaalia.
The man and his moustache leave a lasting impression in Gabbar's introduction scene, which gives us a glimpse of the baddie's nasty temper in a manner most unforgettable.
Naramlalji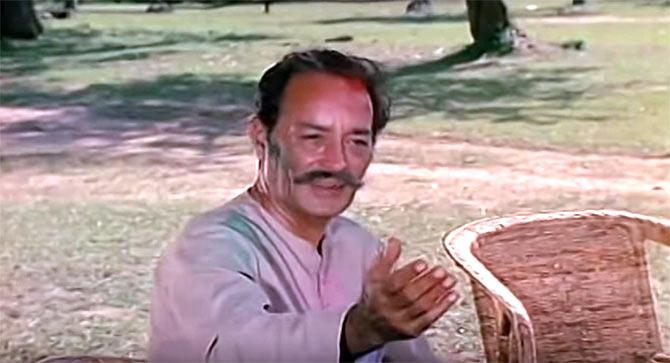 Iftekhar and his reliably starchy disposition do its bit as Radha's father and Thakur's colleague in Sholay.
For a movie simmering in raging drama, he's least likely to get noticed.
But, hey it's Sholay, nobody goes unnoticed.
Dhanno
Yes, even the horse!
Dhanno is no less a character of great significance in Sholay.
The four-legged steed gallops breathelessly to save its mistress Basanti from Gabbar's men during a terrific chase sequence and proves itself a worthy inhabitant of public memory even after four decades.
FROM OUR SHOLAY SERIES: