Whether they're recovering from their quarter-life crises or still getting carded at the bar, these precocious celebs won't be worrying about their retirement funds anytime soon.
Collectively, these 20 upstarts brought in $435.5 million between June 2007 and June 2008--though non-'tween actors made a somewhat paltry showing in the top 10. The list belongs to the entertainers and athletes, who cornered the market with heavy branding and juicy endorsement deals.
With 10 Grammys, three solo albums, four movies and a pret-a-porter line under her belt, it's no surprise Beyonce Knowles blows away the rest of the list, raking in $80 million--almost double the $44 million runner-up Justin Timberlake pulled in this fiscal year. The former Destiny's Child lead released her latest album 'I am Sasha Fierce' Nov. 19, which sold nearly half a million copies in its first week.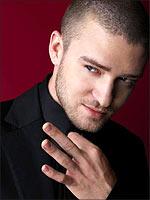 Next up for the Golden Globe nominee? Set for release in December, Cadillac Records features Knowles opposite Adrien Brody as famed soulstress Etta James. Her thriller debut, Obsessed, hits theaters January 2009. The platinum-piped diva plans a worldwide tour next year as well.
Former NSYNC heartthrob Justin Timberlake found similar success taking his act solo: His 2002 debut album, 'Justified', went platinum three times over and sold more than 7 million copies worldwide.
Like Knowles, J T diversified his portfolio: With an Emmy, six Grammy awards and three restaurants to his name, Timberlake is also co-producing NBC's adaptation of the Peruvian TV series My Problem with Women.
Hot on Timberlake's heels? Los Angeles Lakers shooting guard Kobe Bryant. With deals from Coca-Cola,  Sony and Nike, the 2007-2008 MVP pulled in $39 million just last year.
Off the court, Bryant heads up mixed-media ad house Zambezi Ink, which recently produced the promotion for Kobe's Nike Hyperdunk shoe. It's a full media makeover for Bryant, who found himself embroiled in accusations of sexual assault three years ago, scaring some major companies like McDonald's into abandoning endorsement deals.
Bryant leads a quick succession of athletes--Cleveland Cavaliers point forward LeBron James and tennis champs Roger Federer and Maria Sharapova. In fact, athletes take nearly half the top 10 celebs under 30--indicative of the power of endorsement deals and testament to the fact that they reach their peak much faster than actors, who gain recognition and fatter paychecks over time.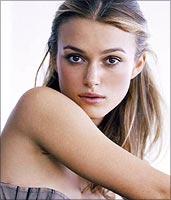 The average age of the top ten best-paid actors is a solid 43-and-a-half, while women skew somewhat younger at 38. Nonetheless, according to employment data from the Screen Actors Guild, women over 40 received barely a quarter of all roles surveyed, while older men made out with 40%.
That may help explain why only one bona fide non-'tween actress makes it into this top 10: Keira Knightley. The Pirates of the Caribbean bombshell, who first drew international attention for her role in the soccer flick Bend it Like Beckham, has since starred in more serious fare such as Oscar-winning Atonement and the remake of Pride and Prejudice.
Daniel Radcliffe of Harry Potter fame owes his spot in the top 10 to the magical powers of J K Rowling's quill: The fifth movie in the seven-book series, Harry Potter and the Order of the Phoenix, grossed $292 million. Now 19, the boy-wonder is wrapping up his run in the Broadway staging of Equus, which won quite a few double-takes for the young star's nude scene. He's a long way from Hogwarts, Hedwig.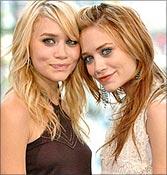 'Tween superstar Miley Cyrus may have the most meteoric rise to fame--her Disney Channel show Hannah Montana debuted in 2006, but it has since evolved into a formidable preteen franchise. Both her albums, 'Meet Miley Cyrus' and 'Breakout', have taken top spot on the Billboard 200. Listed among Time's top 100 most influential people of 2008, the 16-year-old most recently closed Disneyland for her birthday and lent her voice to the animated film Bolt, which debuted at No. 3 on Nov. 28.
Twins round out the top 10--the waif-like media duo have made some recent and relatively unsuccessful forays onto the big screen (think floptastic New York Minute). Now best known for their fashion choices and tabloid appearances, the former Full House stars reign over vast pan-media company Dualstar, whose clothing and accessories lines cater to the lucrative preteen demographic.
In a testament to the profitability of 'tween sensationalism, the Jonas Brothers and the Harry Potter and High School Musical crews cluster in the bottom half of the top 20. Whether any of them will have the staying power to remain on the list next year--or even climb up a few notches--will depend on their ability to brand themselves and diversify their resume--trademarks of their successful top-10 elders.