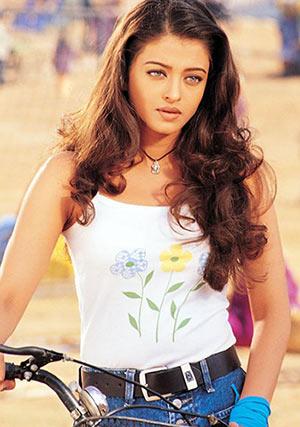 Is Aishwarya's Shirley in Josh your favourite? VOTE!
Almost every time Bollywood makes a trip to the land of sun, sand and sea, it throws up a bunch of curious characters we aren't likely to forget.
Yep, we mean Goa.
In Homi Adjania's upcoming film Finding Fanny, which boasts of a cast of stars and heavyweights like Naseeruddin Shah, Pankaj Kapur, Dimple Kapadia, Arjun Kapoor and Deepika Padukone, Goa is the centrepiece.
How a quirky road trip around the scenic region in pursuit of Naseer's titular love interest impacts the curious bunch forms the crux of the plot.
Even though the dark comedy is yet to hit the screens, Deepika Padukone's Rosalina has already caught our eye with her smouldering look and tragicomic character -- a young bride who loses her husband on the day of their wedding.
Perfect time, we thought, to find out who's your favourite Goan characters in Hindi films.
Have a look at the options, and VOTE for your favourite at the end!
Aishwarya Rai, Josh
We prefer Aishwarya's spunky Shirley over Guzaarish's unhappily married Sophia.
Mansoor Khan's Goa-themed West Side Story is about two warring gangs and features the usually feminine Ash as a tomboyish character who falls in love with the kid brother of her twin sibling's arch nemesis.
Manisha Koirala, Khamoshi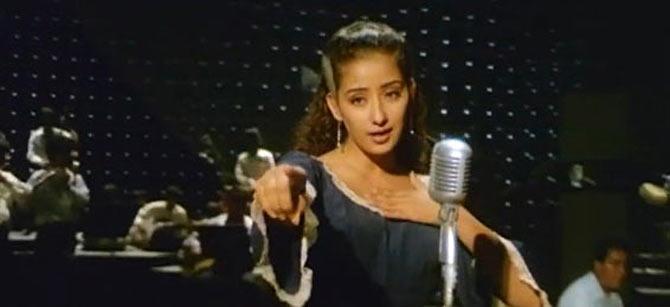 Considered among one of her best performances, Manisha Koirala's shy Annie is the picture of grace and strength.
In Sanjay Leela Bhansali's directorial debut Khamoshi she delicately conveys the dilemma of the only daughter of deaf-mute parents wanting to pursue a career in music.
Bipasha Basu, Dum Maaro Dum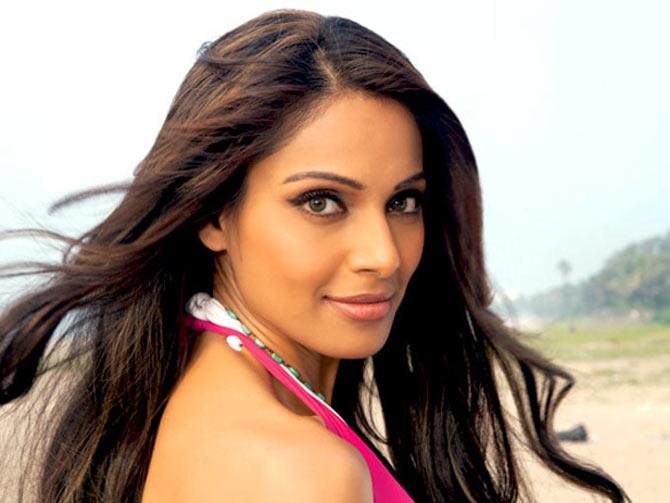 Rohan Sippy's sleekly shot Dum Maaro Dum looks into the thriving drug mafia in Goa.
Bipasha Basu's Zoey plays a good girl gone bad paying a heavy price for giving into a life of crime for the sake of luxury.
Hrithik Roshan, Guzaarish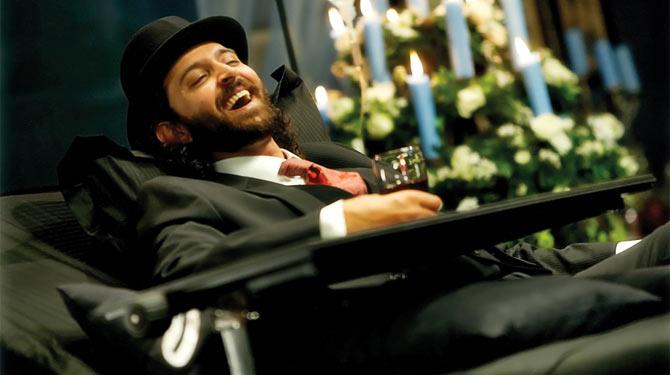 Bhansali returns to Goa yet again to tell the story of Ethan Mascarenhas, a quadriplegic former magician pleading for euthanasia.
Hrithik Roshan evokes nothing but awe whilst capturing the pain, humiliation and struggle of an immobilised existence.
Shah Rukh Khan, Josh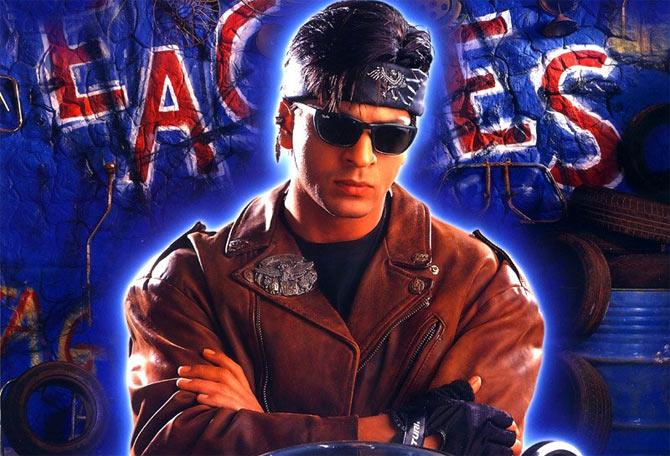 And what's easily among one of Bollywood's most unusual castings Ash's feisty brother Max is played by none other than her Mohabbatein and Devdas co-star Shah Rukh Khan.
Isn't SRK quite a dude in bandanas and leather jackets?
Shah Rukh Khan, Kabhi Haan Kabhi Naa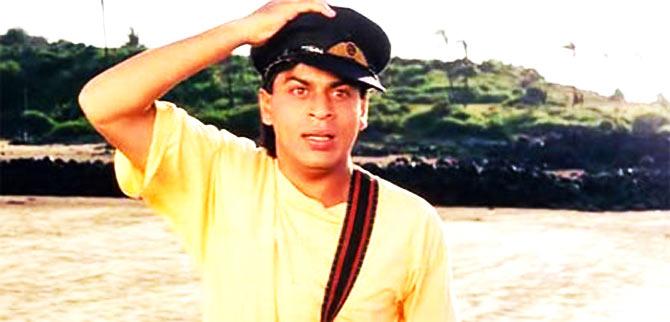 Easily Shah Rukh Khan's most adorable screen character of all time, Goa native Sunil is everything an audience roots for in a proverbial underdog.
As the goodhearted musician of a band that underrates him, Sunil is unlucky in love and hopeless at academics but his indomitable spirit and penchant to find shooting stars (and emotional underworld dons) gets him through.
And everybody in Goa and outside simply loves him for that.
Dimple Kapadia, Saagar
Though not as iconic as her Bobby Braganza, Dimple Kapadia's Mona D'Silva plays the Goan belle to the hilt in Ramesh Sippy's romance triangle, Saagar.
Her stunning beauty and sex appeal in swimsuits and saris continues to be talking point of the grandly shot love story.
Kamal Haasan, Saagar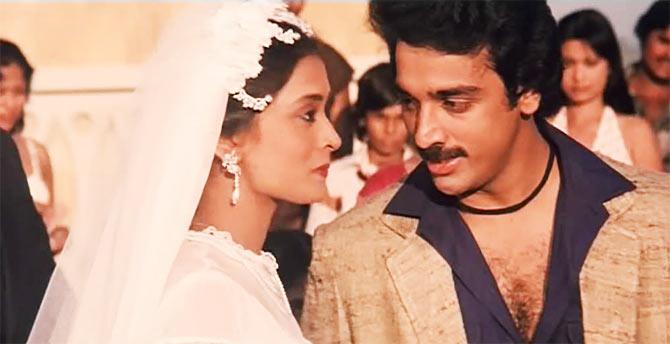 Where there's Mona can her best buddy and fisherman Raja, played to dramatic perfection by Kamal Haasan be far behind?
The powerhouse star walks away with all the sympathy after he loses his childhood sweetie to Rishi Kapoor's Ritchie Rich.
Amitabh Bachchan, Pukar

Ramesh Behl's 1983 film projects itself as a patriotic period film about Goa's revolutionaries trying to free itself from Portuguese rule but its mostly another Amitabh Bachchan potboiler with all the trappings of 1980s masala.
And so Big B is in complete element as the crusader Ronnie who finds enough time to juggle a beach romance with Zeenat Aman as well as teach Prem Chopra's bad guy a lesson.
Lakshmi, Julie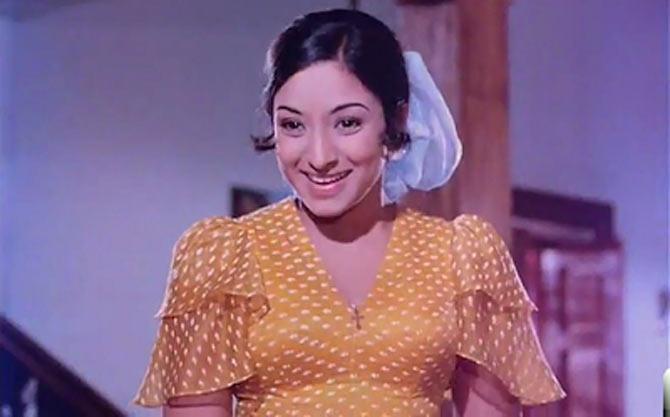 A young Catholic girl falls in love with a Hindu boy and becomes pregnant leading to complications between their disapproving families.
South star Lakshmi made waves in and as Julie; a remake of the Malayalam hit Chattakari also starring her.
Despite Julie's success and a Filmfare Best Actress trophy, she couldn't quite sustain a career in Bollywood.
So who's your favourite Goan character? Vote now!