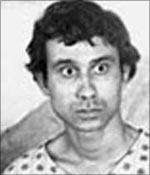 Veteran Bengali actor Tapen Chattopadhyay, best known as Goopy Gyne from filmmaker Satyajit Ray's iconic Goopy-Bagha children's films, died at his home on May 24, reportedly after suffering respiratory failure.
Also a fine stage actor, Chattopadhyay first shot into the limelight as Goopy Gyne, one of the protagonists in Ray's 1968 classic Goopy Gyne Bagha Byne (The Adventures of Goopy and Bagha).

The film was beloved by both children and adults, and became a massive commercial success, and even spawned two successful sequels, Hirak Rajar Deshe and Goopy Bagha Phire Elo.
Chattopadhyay was 72.