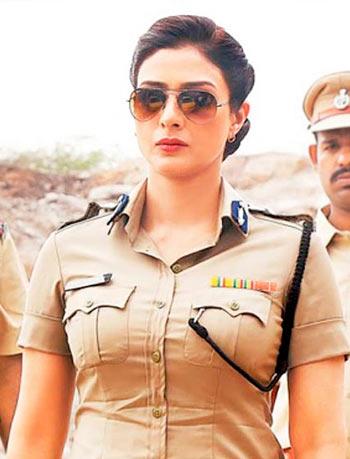 Ever since she debuted in 1994's Pehla Pehla Pyaar (opposite Rishi Kapoor), Tabu has seen 44 Hindi movie releases.
As the talented actress celebrates her birthday on November 4, we take a look at some of her best movies.
Drishyam
Box office collection: Rs 77 crore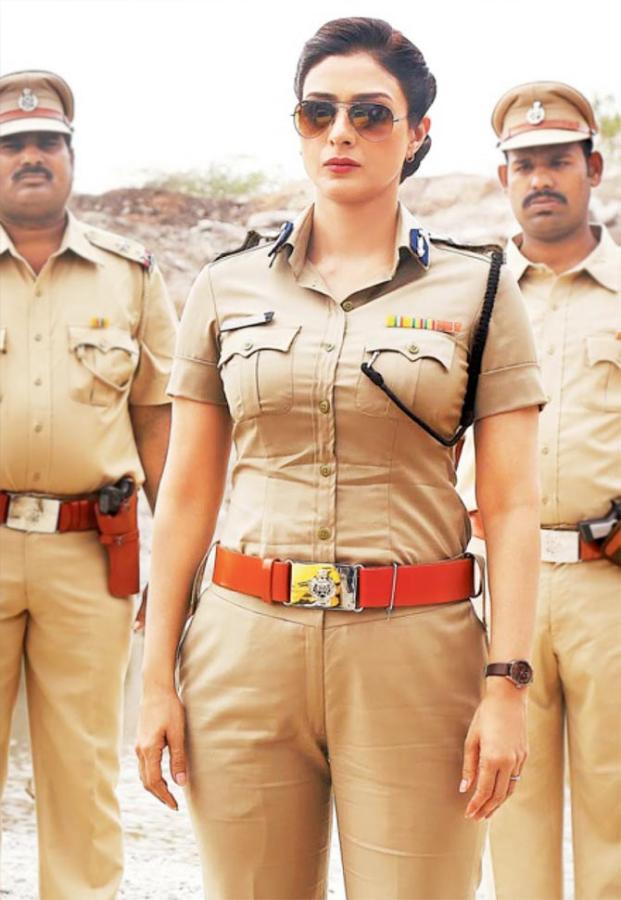 As a cop desperate to unearth the mystery behind the disappearance of her only son, Tabu was impressive in Drishyam.
As a character with grey shades, she was a major selling point for the Ajay Devgn-starrer and she occupied a major portion of the film's publicity material.
Haider
Box office collection: Rs 60 crore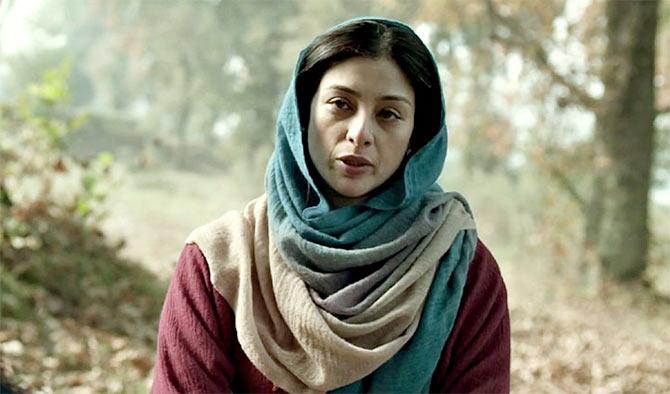 Shraddha Kapoor was the leading lady of Haider but it was Tabu, who won all the accolades for her powerful part in Vishal Bhardwaj's film.
Playing Shahid Kapoor's mother, she was superb in a layered part with grey shades.
For someone who is so selective in picking films, she made a well thought-out move to step into a dark zone with Haider.
Hum Saath-Saath Hain
Box office collection: Rs 40 crore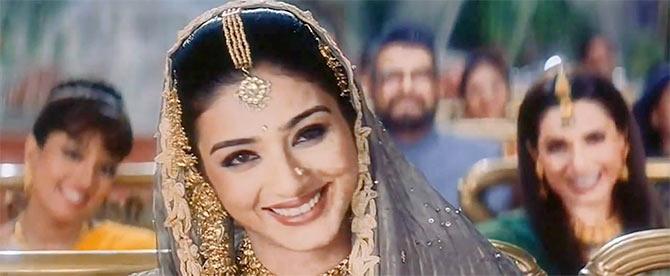 Tabu was one of the bahus alongside Karisma Kapoor and Sonali Bendre in Hum Saath-Saath Hai.
She was paired opposite Mohnish Behl in the Sooraj Barjatya film.
Playing sister-in-law to Salman Khan and Saif Ali Khan, she came up with a balanced performance.
Cheeni Kum
Box office collection: Rs 17 crore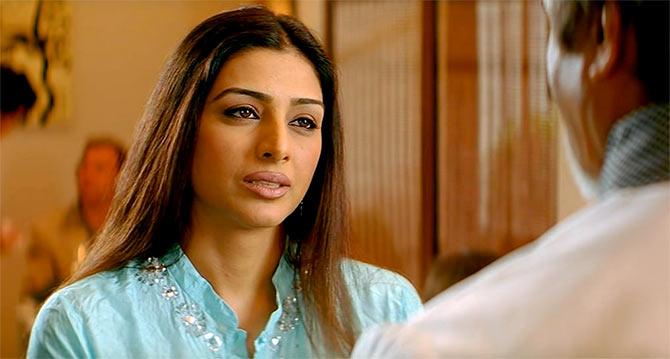 Her last major film where she played a heroine was Cheeni Kum, where Tabu was seen romancing Amitabh Bachchan.
She held her own despite the towering presence of the legendary actor and made the romance look credible on screen.
Jeet
Box office collection: Rs 16 crore
Though Jeet was essentially a love story between Sunny Deol and Karisma Kapoor, Tabu gave a strong supporting performance, playing a 'tawaif.'
Her power-packed scene with Ashish Vidyarthi, who played an evil cop, is still remembered.
Saajan Chale Sasural
Box office collection: Rs 14 crore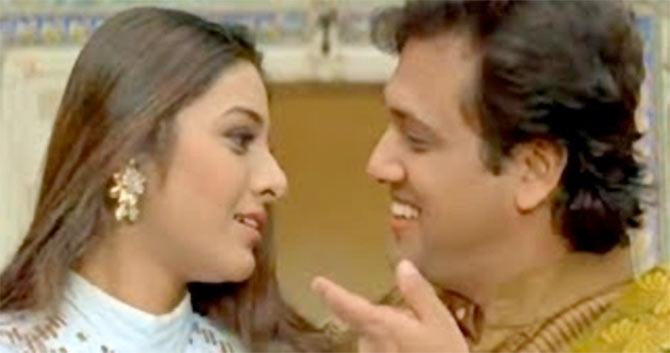 A hilarious affair by David Dhawan, Saajan Chale Sasural had Tabu playing one of Govinda's two wives, the other being Karisma Kapoor.
One of Tabu's rare comedy movies, she performed to the gallery.
Her song Tum To Dhokebaaz Ho was one of the highlights of this superhit entertainer, which formed the basis for Kapil Sharma-starrer Kis Kisko Pyaar Karoon.
Chachi 420
Box office collection: Rs 11 crore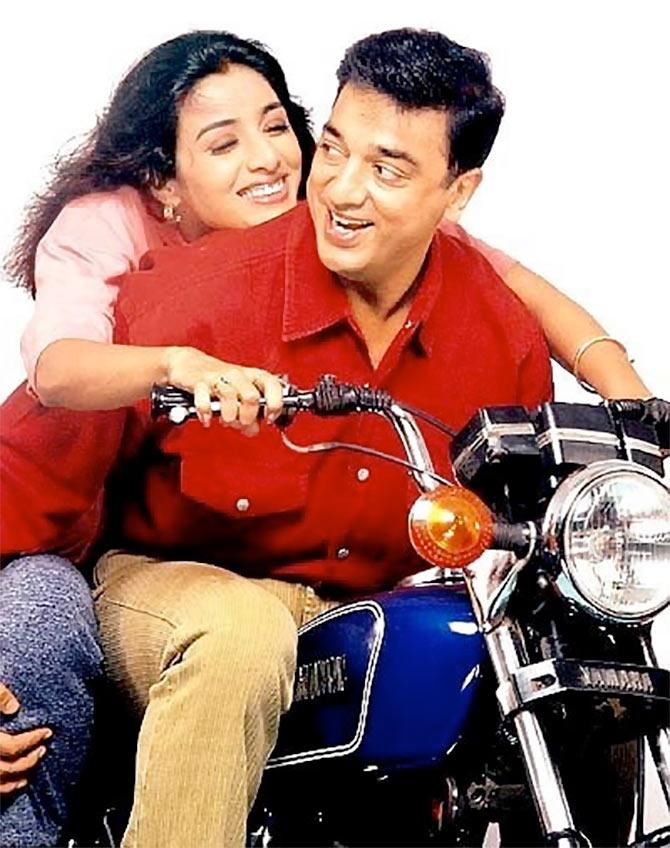 Chachi 420 centered around Kamal Haasan, where he took up the male and female parts but the film had a place for Tabu as well.
Tabu came through as Kamal's estranged wife, who was going through a rough time as well.
Virasat
Box office collection: Rs 11 crore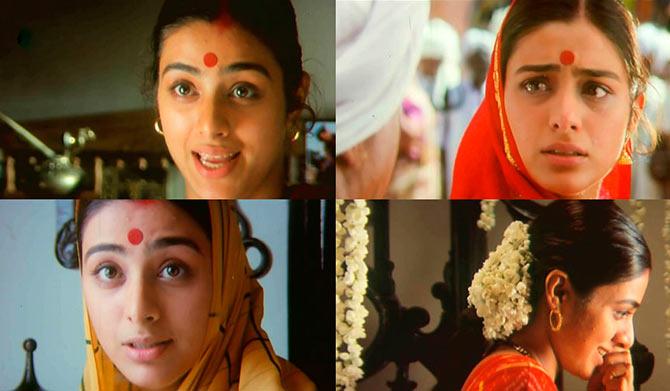 One of Tabu's best performances -- she was just 10 films old in Bollywood at the time -- the actress went through a complete image makeover for Virasat.
As an illiterate village girl who found a way to adjust to her well-educated husband (played by Anil Kapoor), Tabu held her own in Priyadarshan's volatile drama.
Chandni Bar
Box office collection: Rs 4 crore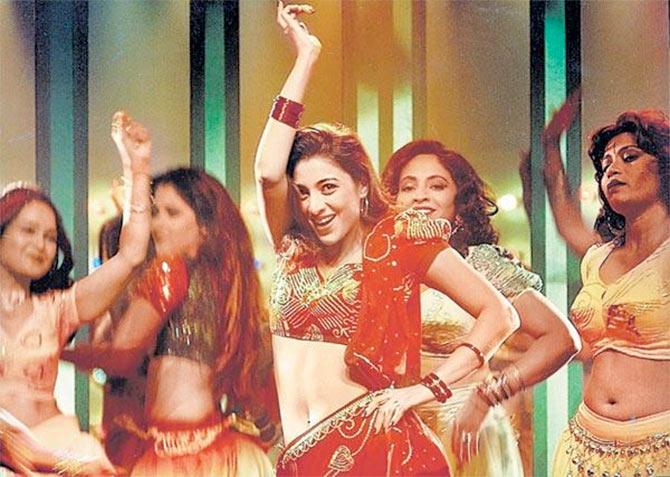 For someone who takes her time to choose her projects, Tabu put her trust in rookie director Madhur Bhandarkar, who had a disaster called Trishakti behind him.
Still, she gave a nod of approval to feature in this grim and realistic film that portrayed the dark belly of the dance bars.
Tabu won a National Award for Best Actress for her work here.
Vijaypath
Box office collection: Rs 4 crore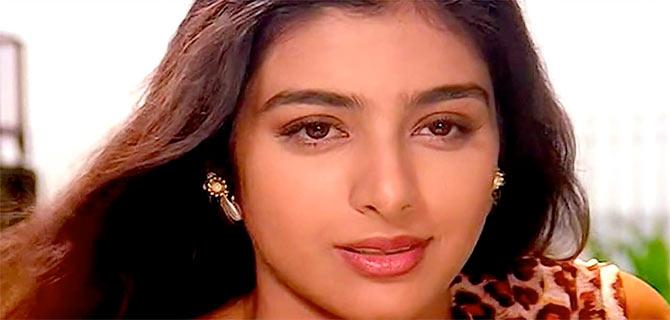 Think Vijaypath and one thinks of the popular song, Ruk Ruk Ruk!
Forever remembered as a girl who enticed Ajay Devgn with her aggressive dance moves in the chartbuster track, Tabu made a good start in Bollywood after a few flops in Pehla Pehla Pyaar and Prem.