'It was really funny that the day Stree released, people came out of the theatre and asked when can we meet for a film.'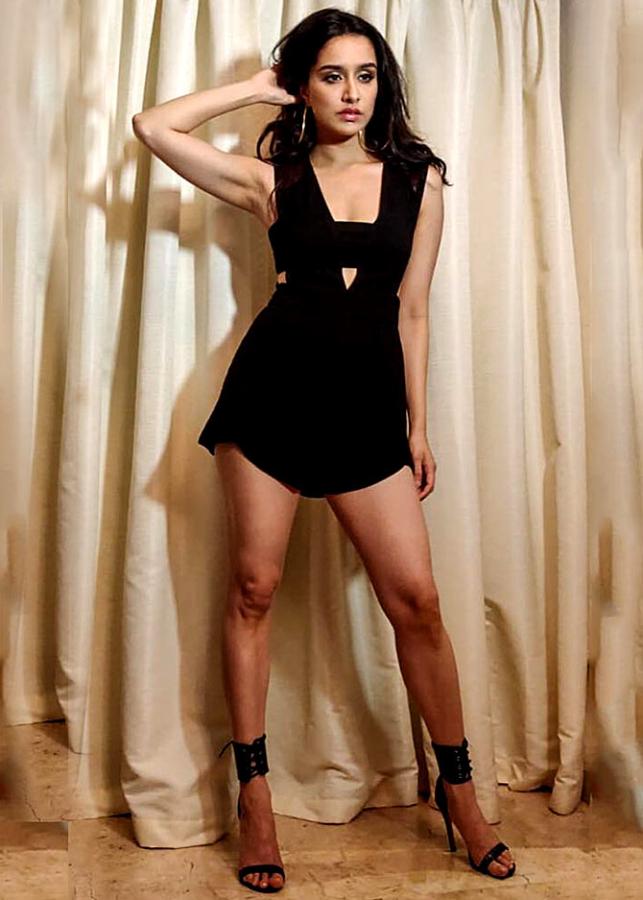 Fresh from the success of her horror comedy Stree, Shraddha Kapoor is looking forward to Batti Gul Meter Chalu, which releases on September 21.
"It has been a while since I received congratulatory messages," Shraddha reveals to Rediff.com contributor Rajul Hegde.
After the failures of Rock On 2, OK Jaanu, Half Girlfriend, Haseena Parkar, are you relieved that Stree is a hit?
Yes! I still cannot believe it has released and done well.
It has been a while since I received congratulatory messages. It feels so good!
My journey in films did not start on a high note and so I realised right then that hits and misses are a part of the industry.
Yet, it feels really nice when people say your film has worked very well.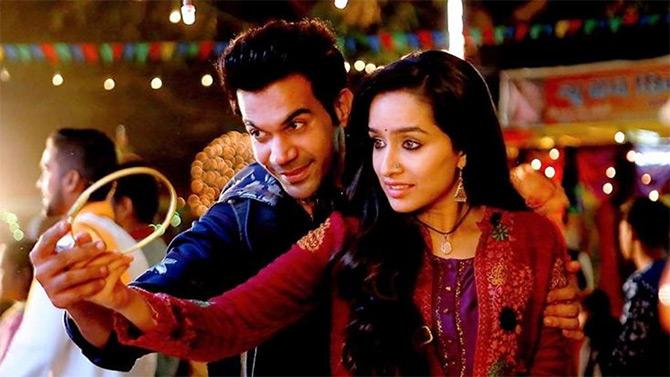 Stree has an open ending. Did you know the makers were planning a sequel when you signed up?
When I heard the script, I felt it had an Inception-like end.
They mentioned during the narration that there might be a sequel if they get a good story.
Hopefully, I will be in it.
Personally, I enjoy open-ended films because that leaves you guessing.
What is your character like in Batti Gul Meter Chalu?
Lalitha Nautiyal, fondly called Nauti, is very far from what I am as a person.
She speaks at a higher pitch and thinks that she is the most amazing fashion designer in the world, that her designs are the best in Tehri Garhwal.
She feels she can give 'competition' to Manish Malhotra and Rohit Bal.
But she is the opposite.
She has no sense of fashion.
You will know why when you watch the film.
She has blue streaks in her hair and wears blue and pink on her body also (laughs).
But she has a very strong conscience.
Also, she will look for a guy for marriage herself, even before her mom and dadi want her to get married. She is one of a kind.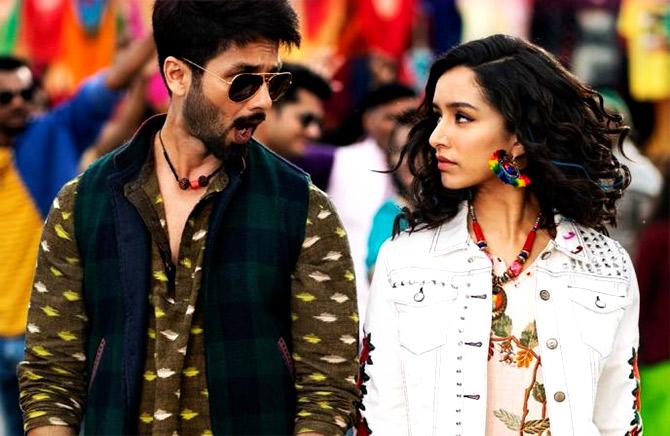 Are you also looking to get married and settling down?
No, not right now. There isn't any time.
You need time to nurture a relationship.
You come together with Shahid Kapoor after Haider. How was your experience working with him again in a totally different genre?
It was really nice being back with him. He has been around for a while and is one of the finest actors we have.
He has done many socially relevant films.
This is my first socially relevant film, which is not preachy, and it deals with an issue smaller towns face today.
It was refreshing that it did not rain in the film and I didn't get wet!
And that I am not dying in the film!
So many people have asked me jokingly if I have this in my contract! (laughs)
Do box office numbers matter to you?
I have never understood numbers in my life, but it is exciting when a content-driven film like Stree does numbers.
It's inspiring and gives hope to people to make content-driven films.
I want to be a part of those films.
What films are you working on?
I have the biopic on Saina Nehwal and Saaho with Prabhas.
They were offered to me even though Rock On 2 and Haseena didn't do well.
There is another film, which will be announced soon, and it was offered before Stree.
I would like to believe that I did something right to get these films.
But it was really funny that on Friday -- the day Stree released -- some people came out of the theatre and asked when can we meet for a film.
That weekend itself I got calls to meet for films.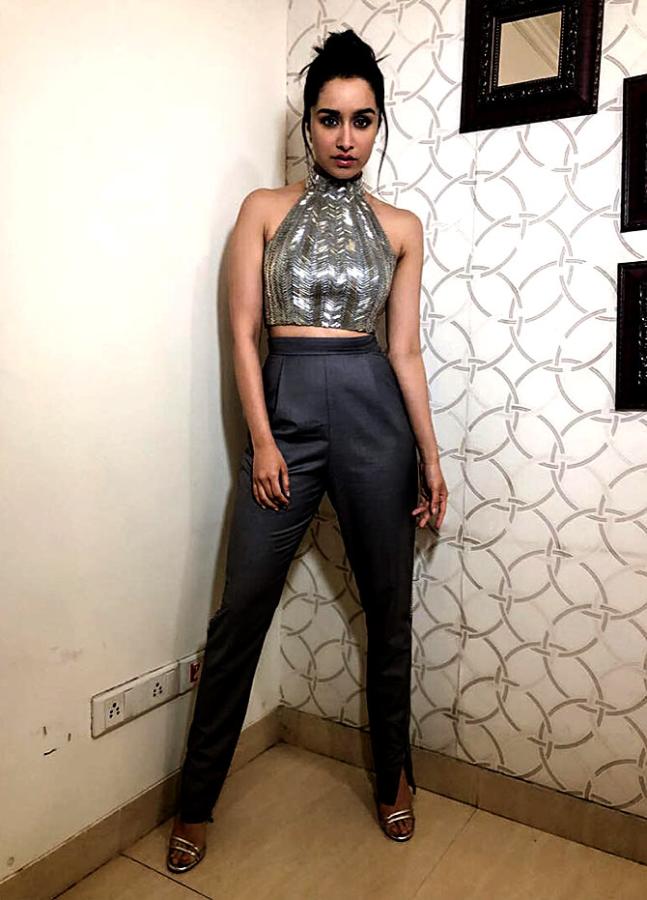 How is Saaho shaping up?
We are shooting in small pockets, and the shoots will be spread out till next year.
Saaho is my first multi-lingual film and that has its own challenges.
My dialogues are in Hindi and Telugu.
I memorise my Telugu lines, so it takes longer. I don't take any prompting.
My director constantly sits with me and preps me for it.
It is challenging because we are shooting in Hindi and Telugu, so it's like shooting two films instead of one.
Tell us about the Saina Nehwal biopic.
I am still preparing it.
It is extremely challenging to transform into a badminton player.
They spend their whole lives preparing and becoming champions, and I have to do that in a limited span of time.