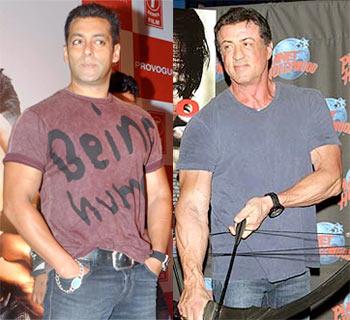 A look at the top tweets from your favourite Bollywood celebrities:
Salman Khan recently started following Hollywood action hero Sylvester Stallone on Twitter. In return, Sly tweeted that he wanted to work with Khan!
'Would like to thank the super talented Indian superstar SALMAN KHAN the Compliment he Tweeted! We should do an ACTION FILM together!
'Salman, I am very impressed with your many devoted fans. To make a great Action film Sucessful takes MANY great fans who support you, Sly.
'Maybe the New EXPENDABLES,' Stallone wrote in a series of tweets.
Will Salman join the Expendables cast? Let's wait and watch!
***
Karan Johar turns 43
Filmmaker Karan Johar turns 43 today, May 25, and several celebrities wished him on Twitter:

Alia Bhatt: Happy birthday to my favourite @karanjohar !!!!! Love you love you to the stars and back.

Shraddha Kapoor: Happy birthday @karanjohar ! Wish you never ending happiness, success & hit movies for life!

Varun Dhawan: #HappyBirthdayKaranJohar @karanjohar hope you have the most amazing year big hug.

Sidharth Malhotra: Happy birthday @karanjohar thank you for being the way you are,love you for it,big hug.

Abhishek Bachchan: To a big brother, a friend and all round great guy. Happy birthday @karanjohar never change!! Biggest hug.

Bipasha Basu: Happy happy birthday to the guy who has the most wicked sense of humour n enviable wit. The super fun @karanjohar ! Love always.
***
Richa Chadha meets Marion Cotillard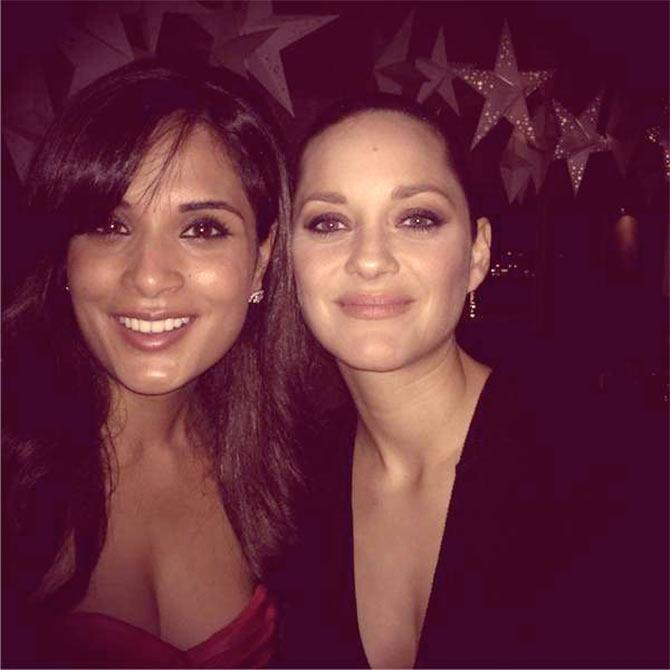 Richa Chadha bumped into French actress Marion Cotillard at the recently-concluded Cannes International Film Festival, and made sure to capture the moment.

She shared a picture, left, and tweeted: 'Speechless when I met my idol in flesh. #MarionCotillard. Thank you #MasaanAtCannes and Melita. UNBELIEVABLE.'

Chadha's film Masaan has won two awards -- FIPRESCI, International Jury of Film Critics prize and Promising Future prize in the Un Certain Regard section.

Thanking her well-wishers, she wrote: 'This is the best day! Keeps getting better. MY GOD.#MasaanAtCannes is coming home with 2 awards. Thrilled. Thank you everyone for the wishes.'
***
Anupam Kher ‏completes 31 years in Bollywood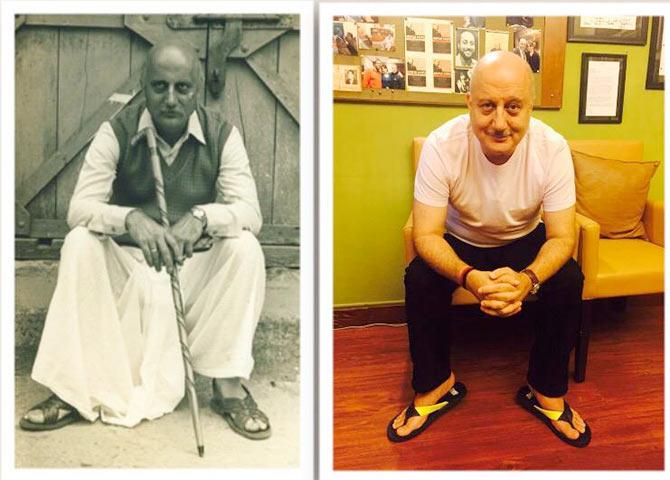 Anupam Kher, who made his debut with Mahesh Bhatt's Saaransh, has completed 31 years in the Hindi film industry.

He shared a picture from the film, above, and tweeted: 'Today I complete 31 yrs in Film Industry. It has been d most amazing journey since SAARANSH. Happy Birthday to me.'

Mahesh Bhatt ‏tweeted: 'Today 31 yrs ago this enduring classic SAARANSH was released & a star was born!'