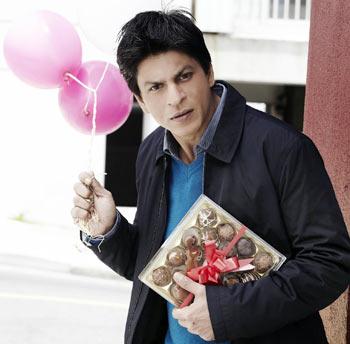 The protest by the Shiv Sena over Shah Rukh Khan's statements on Pakistani players in the IPL, has left the actor saddened.
The actor, who is in London promoting his upcoming film, My Name is Khan, tweeted about the issue on Wednesday. 'Sad my statements are seen as a stand against a group instead of a stand for myself and my individuality,' the actor said.
'Differences in ideology should be grounds for debates & discussion. A must for freedom of thought. To see it any other way is so unfortunate,' he added.
The actor has cause to be concerned because if the Shiv Sena has its way, his film may not be released in Mumbai on February 12, as scheduled.
The Sena has vowed that it will not allow the film to be released till Shah Rukh apologises. Judging from the recent tweets, that is not going to happen anytime soon.
Do you support the release of My Name Is Khan? Click here!