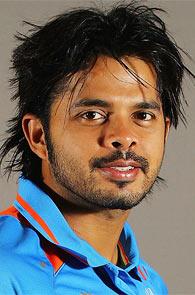 Cricketer Sreesanth, who is facing charges of spot fixing and is just out on bail, may be facing the movie camera soon.


Cowboy director P Balachandra Kumar has announced his next film, Big Picture, with the cricketer playing the lead.

Sreesanth was dropped from Kaithapram's film Mazhavillinattam vare, when the cricket scandal erupted.

Sreesanth was to kick off his acting career some time back in Aashiq Abu's debut film, Daddy Cool. According to insiders, he had agreed to do the film initially, but backed out when he found success on the cricket field.

The cricket scandal could make the sport the subject of several films. Director Shaji Kailas, according to some reports, is getting a script ready by A K Sajan that will be based on the life of a cricketer and his dramatic fall from grace.