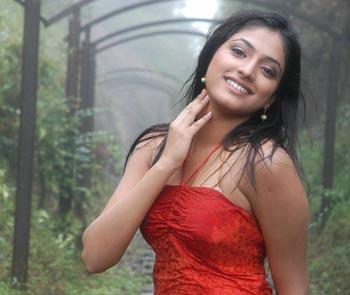 Agni Sridhar who won the Best Dialogue Writer award for the much acclaimed Kannada film Aa Dinagalu is back with the story, screenplay and dialogues for Kallara Santhe.
The film is directed by Sumana Kiththur, a young woman director. Kiththur joined the select band of woman directors in Kannada with Slum Bala, a film revolving around the underworld.
Kallara Santhe (The thief's Market) is a political and social satire on the contemporary socio-political situation in the state. The film is being produced by Ravindra and Syed Aman. 
Yesh who recently won a Filmfare Award (Best Supporting Actor) for his performance in his debut film Moggina Manasu is paired with Hari Priya in this satire. The film also stars Kishor, B Suresha, Jai Jagadish and Achyutha. V Manohar is the music director.
Agni Sridhar says he is happy with the script. "A writer always takes his cue from the contemporary happenings and if the film portrays some real life characters on screen, it should be seen as a justifiable act of a committed film writer," he says.
The film will see seven well known authors don the grease paint. "We were looking for some new faces who would resemble the well known personalities in political circles. Then we zeroed on authors Basavalingaiah, Chandrashekharaiah, Siddalingaiah, Hanumanthaiah,  Gudibande Nagaraj, Chandrashekhara Mahamane and Prahlad Betageri for the roles," says Sumana Kiththoor. 
Text: R G Vijayasarathy