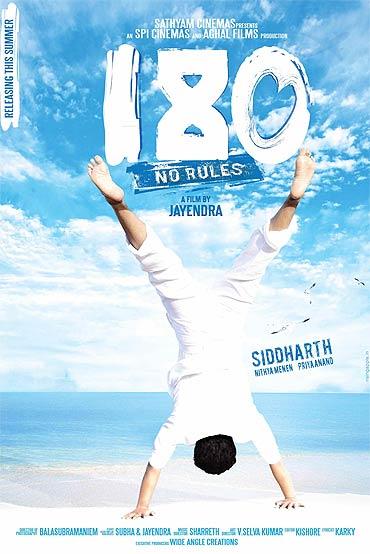 Ever since noted ad filmmaker Jayendra announced the title of his bilingual (Tamil and Telugu) film 180­, it has generated a lot of curiosity.

The first look of the film which stars Siddharth, Priya Anand and Nitya Menon, has turned out to be even more interesting.

Jayendra says, "Everybody keeps asking me why I have 180 as the title of a film, and what it means? I hope the first still of the film answers the questions. If you look at the picture, you will see that Siddharth has turned 180 degrees. The picture reveals the youngful nature of the film. We have created characters that the younger generation will like."

The story, screenplay and dialogues are by Subha and Jayendra.
180, produced by Sathyam Cinemas, is slated for release this summer.