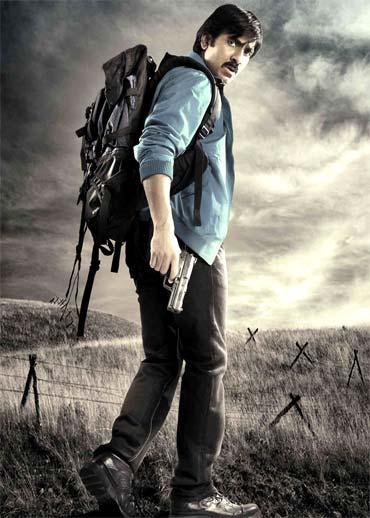 Actor Ravi Teja's next Telugu film Veera will see him share the screen with Kajal Aggarwal and Tapsee Pannu.

Veera is the short form of the hero's name Veera Venkata Satyanarayana. Tapsee plays Ikya, an IT student and Kajal is Chitti, a kabaddi player.

Veera is being helmed by Ramesh Varma (of Ride fame) and produced by Ganesh Indukuri under the banner of Sanvi Productions.

Tamil actor Shaam, who made his debut in Kick (starring Ravi Teja), will be seen in Veera too.


The rest of the cast include Brahmanandam, Naga Babu, Prakash Raj, Pradeep Rawat, Rahul Dev, Supreet and Roja.
Chota K Naidu handles the camera for this film and Thaman S scores the music. Abburi Ravi is in charge of the dialogues.

The film is scheduled for a May release.