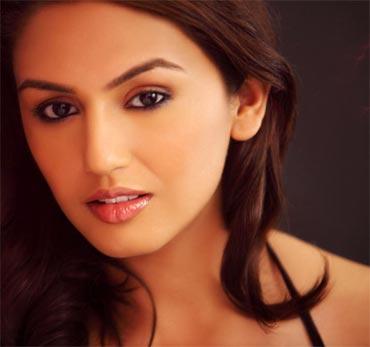 Finally, the hunt for a heroine for Ajith in Billa 2 is over.


Model-turned-theatre actress Huma Qureshi has been officially confirmed as Ajith's new heroine, according to IN Entertainment (INE), part of Hinduja Group and Wide Angle Creations led by Suresh Balaje and George Pius.

A theatre actor from Delhi, Huma was first noticed for her television commercials with Aamir Khan and Shah Rukh Khan.

Huma has worked with several theatre directors like Aamir Raza Husain, Sohaila Kapur, Rahul Pulkeshi and NK Sharma of Act One Group. She has been awarded the most promising theatre talent by the Indian Habitat Centre.

She will make her Bollywood debut in Anurag Kashyap's Gangs Of Wasseypur (a remake of Sashi Kumar's Tamil hit Subramaniapuram).

"I am delighted to be a part of the legendary Billa Franchise and feel fortunate to debut in the Tamil film industry and get to play a character like this so early in my career. I was bowled over by the role narrated to me for Billa 2 and cannot wait to start work on the film," Huma said in a press release.

The director Chakri Toleti added, "The part of our leading girl is a highly demanding role and it was a challenge to find an actress with just the right mix of talent, looks and attitude. We searched nationwide, looking at newcomers as well as established stars. Huma is a tremendous actor with tremendous range and charisma and we are happy to have her on board."

Yuvan Shankar Raja is the music director and Hemant Chaturvedi (who has earlier worked on Company, Maqbool and Kurbaan) is the cinematographer.

Other members of the cast and crew will be announced later this month. The film's shooting will start in mid-May.
Billa, the remake of Amitabh Bachchan's Don, was made in Tamil in 1980 with Rajnikanth playing the title character. It was remade in 2007 with Ajith playing the title role. Billa 2 is not a sequel but a prequel to the 2007 film, and will focus on the journey of how David became Billa.