Social media teams ensure there is something new around the movie every few days and as the release date nears, every few hours.
T E Narasimhan reports.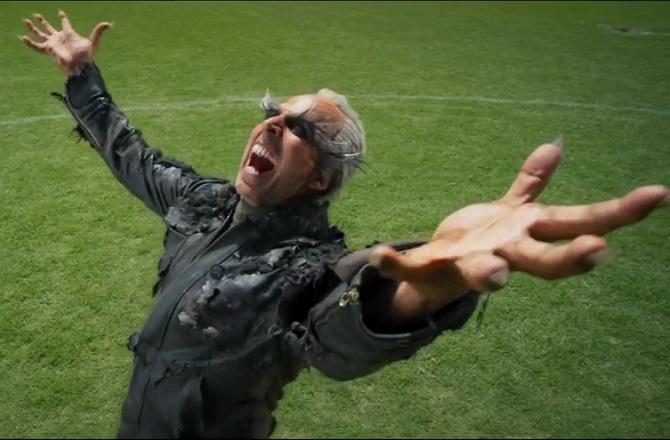 Run down the list of box office hits of 2018 and even if you haven't watched them, chances are that you have seen the trailers on YouTube and teaser ads and posters, on Instagram and Facebook.
You have probably also read about it on Wikipedia and even if you are not a wide-eyed fan, your social media timeline would be abuzz with stories about the stars, the directors and the many twists and turns in the plot.
Be it Stree, Badhaai Ho, Andhadhun, Sanju or any of the other big hits of the year, digital media runs a common trail through these releases and their box office success.
The share of digital in the movie marketing pie is increasing.
From around 5 to 7 per cent just two years back, studios say they are spending a minimum 25 to 30 percent on digital media currently and these are conservative estimates.
"Digital marketing is the cornerstone today of film marketing. Most importantly, it is measureable and actionable, which has always been a big question mark around more traditional forms of marketing," said Shikha Kapur, chief marketing officer, Fox Star Studios.
She says that her studio would spend at least 20 to 25 per cent more on digital this year than what it did earlier.
An Ormax Media study on the impact of digital on box office success showed social media buzz on Facebook and YouTube together contributes to nearly 40 per cent of the first day box office collection.
The research was conducted over 27 weeks, and covered 56 cities and six film campaigns (Judwaa 2, Secret Superstar, Golmaal Again, Ittefaq, Tiger Zinda Hai and Pad Man).
Facebook and YouTube have the most 'buzz power' the report found, at 67 per cent and 51 per cent, respectively.
Buzz power is the talk or chatter generated around a movie.
The study also showed that the combination of Facebook and Instagram contributes the most to first day box office collection at 21 per cent.
YouTube comes in second at 18 per cent.
Facebook and Instagram together contribute to 25 per cent or Rs 75 million of first day collections for A+ category movies.
For A and B category movies the combined contribution is 17 per cent (Rs 26 million) and 20 per cent (Rs 10 million) respectively.
The word of mouth is getting more importance, said Rudrarup Datta, senior vice-president-marketing, Viacom 18 Studios.
"The right reviews and influencers and creating the right content around the movie are important. Digital can provide active amplification of the right kind of communication and feedback to make sure that the people get the correct perspective," he added.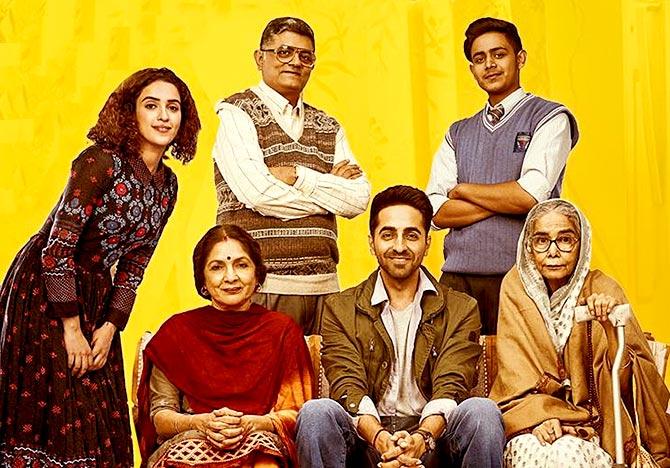 Digital is a measurable medium and studios cite this as a big plus.
"The best advantage is that the effectiveness of the strategy can be easily measured using performance related metrics, which in turn helps to make decisions for future strategies so that they can reduce costs and increase the effectiveness of the marketing campaigns," said Rafiq Gangjee, CMO, Eros International.
Kapur said Fox Studio uses a variety of tools and strategies to understand the consumer behaviour on digital, including setting up real-time dashboards and using best-in-class analytics software.
"This gives us a very granular picture of what our ROI is on our digital spends," she added.
The feedback loop is short and sharp and helps switch tracks or push one marketing strategy more forcefully than the rest, said many producers.
For instance, the teaser of the Rajinikanth and Akshay Kumar-starrer 2.0 clocked 32.4 million views on social media within 24 hours of its release.
The movie is also being pitched via the Twitter feed of its stars and has a Wikipedia page.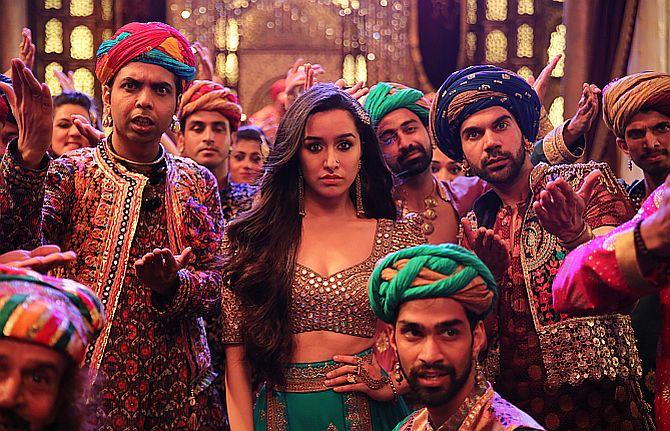 Another movie that has been among the surprise entrants into the one billion club, Stree, kick-started its campaign by creating a page around the 'Legend of Stree' on Wikipedia.
The movie's star Shraddha Kapoor used her Instagram account to post messages around the movie and soon memes and hashtags took over the mantle.
Social media teams ensure there is something new around the movie every few days and as the release date nears, every few hours.
"The marketing window is of 45 to 60 days right now. In some cases, films create milestones much in advance. Movie makers have realised that if they build a community in advance, when the time comes, they can launch it in the community," a Facebook spokesperson revealed during the Ormax Media report launch.
"All brands are getting more interactive. Rather than talking down to the audience, we have all began to speak with them," said Gangjee.
However, this does not mean that film marketers are writing an obituary for television advertising or for out-of-home.
"As a percentage cost, TV does get a higher percentage on larger films. On the smaller films it could be around 50:50 between digital and conventional now," he added.
Digital Buzz
Digital media accounts for nearly 30 per cent of movie marketing budgets.
Baaghi2 had a chatbot, which engaged with fans all the way till they finally watched the movie.
For Sanju, a unique FB filter drove audience engagement, among other measures.
Stree launched a Wikipedia page and struck up a number of digital associations with bloggers and content platforms.
For Badhaai Ho, stars Ayushmann Khurrana and Sanya Malhotra went on Twitter to engage in scripted banter over the plot of the movie