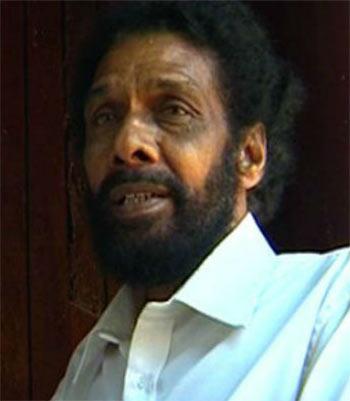 Playback singer and music director Ayiroor Sadasivan, who has given many hit songs in Malayalam, was today killed in a road accident at Manakkachirayil on the Alappuzha-Changanassery road.

The mishap occurred when the car in which he was travelling and driven by his son, went out of control and fell into a roadside canal, police said.
Ayiroor Sadasivan (78) was returning to Adoor after a programme at Angamali in Ernakulam district.

His son Sreekumar, who sustained injuries, has been admitted to the NSS Mission Hospital at Changanassery.

Sadasivan started his career as singer in drama troupes and later rendered several songs in films.

He has worked with veteran music directors like G Devarajan and Dakshinamoorthy.

He was a music director at Aakashavani and also an audition committee member.