'It is the biggest release for me.'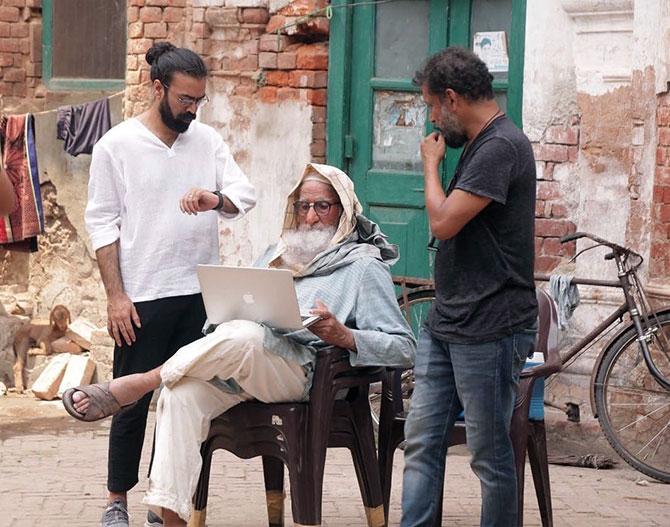 Shoojit Sircar made a bold move when he opted for a digital release for his film, Gulabo Sitabo.
Expectedly, his decision invited the wrath of exhibitors and distributors.
It was not an easy decision to make for Shoojit and he tells Rediff.com Contributor Sonil Dedhia, "Cinema and digital will coexist. I will only understand this experience after I have seen my film online."
The first of a two-part interview:
Gulabo Sitabo is one of the most anticipated films of the year. How difficult was it to convince everyone to have a direct OTT release?
It was tough.
It did take some time for me to take the decision to go digital.
When I missed my theatrical release date on April 17, then a lot of things ran across my mind and that's why we took the decision.
It was not an easy decision to make, but then I thought that this is the way forward.
I realised, visually, it is not going to change.
We are trying to give a theatre experience so Amazon is giving Atmos sound quality with Dolby and 5.1 sound. Most of our headphones and televisions will support this technology.
Also, cinema will not go anywhere.
It is my first love and we have pure love for cinema. That's why we are making films.
But now we are adapting to new platforms.
Cinema and digital will coexist.
This is the first time for me, so I will only understand this experience after I have seen my film online.
The other thing is that I work on one film at a time and so, I didn't want to hold on it.
Moving on from one film to the next film (Uddham Singh) is very important. I have my crew, technicians waiting to collaborate and it was looking a little uncertain at this moment.
There are so many films in the pipeline waiting for a release and creating a bottleneck.
I don't know when this fear of going to the cinema freely, sitting, and enjoying the film will come back.
Of course, it will come back, but I was thinking about all these uncertainties, and that is why I took the decision of digital release.
Being the producer as well, how profitable is this move?
I won't be the right person as I don't like (to go) much into finances.
Money was not the criteria because we knew the situation at hand.
When we sat down to take this decision, we did not compare the box office collection to an OTT release. The idea was whether we wanted to go digital or not.
Also, my job is to make sure that I recover the money that the producer invests in me so that I can make the next film, and he can invest in me again.
Gulabo Sitabo is the biggest release for me.
The film is going to 203 countries simultaneously and it is successfully being subtitled in 20 languages including Portuguese, German, Spanish, Russian, French and many more.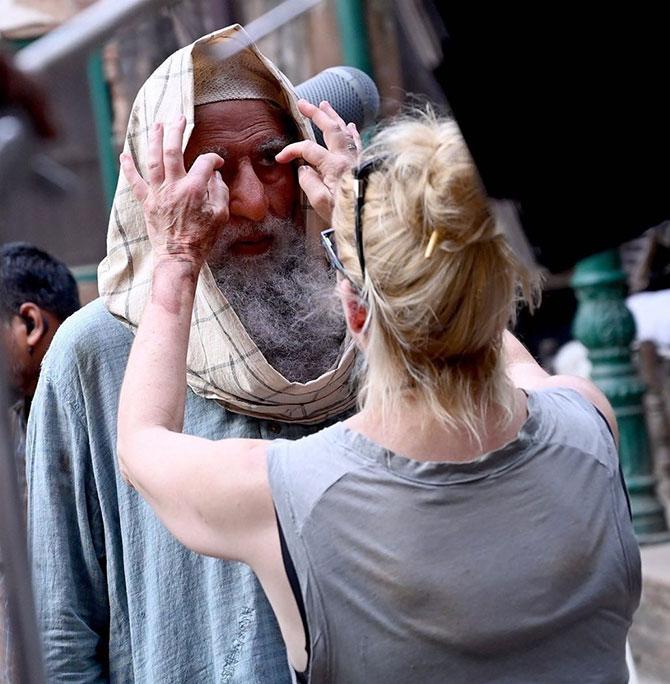 How difficult was it to convince your lead actors, Amitabh Bachchan and Ayushmann Khurrana?
It was the easiest to convince Mr Bachchan. He has the most experience in the industry.
He told me, 'You are the maker of the film and this decision is completely yours. I would be happy with whatever decision you take.'
With Ayushmann, we had a long discussion and it was important as we work as a collaborative team.
Ultimately, he decided to go with what we wished.
With this decision of releasing the film online, there was resentment among the multiplex chain owners. Are you afraid of retributive measures against your future releases?
No one is bigger than cinema.
I am aware that they are not happy and have shown their protest over social media.
But I think it's fine.
That's absolutely okay.
Everyone has a certain situation.
I believe it should be a matter of discussion as we are a family. Our decisions should not come as a threat to each other.
We make films because cinemas exhibit it, and they exhibit as we make films.
This is an unprecedented time and I had to roll the ball to keep work moving.
There is no personal agenda, but I guess we will have to move on.