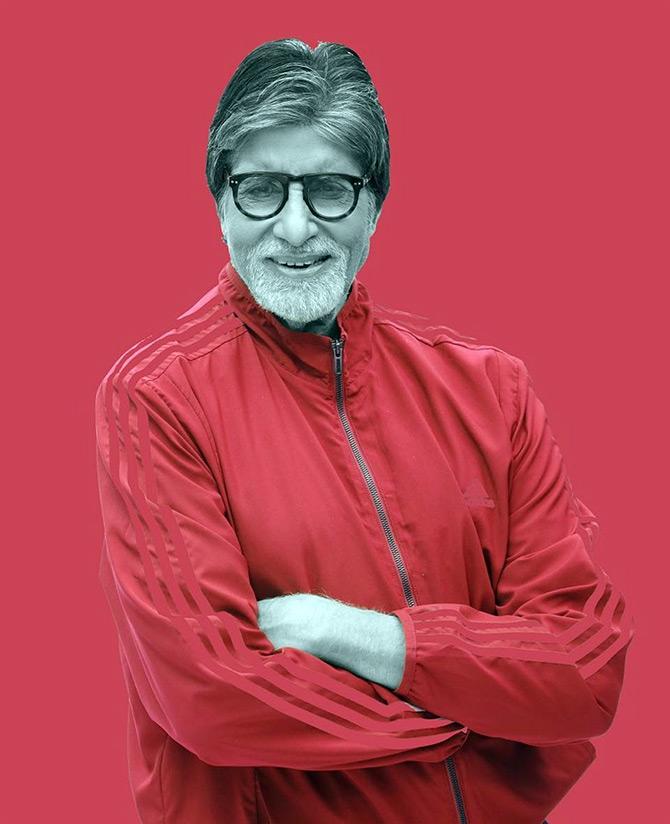 Amitabh Bachchan has come up with a tongue-twister challenge to promote Gulabo Sitabo, which releases on Amazon Prime on Friday, June 12.
The Legend challenges Ayushmann Khurrana, Deepika Padukone, Bhumi Pednekar, Kartik Aaryan, Alia Bhatt, Ranbir Kapoor and Virat Kohli to say this line: 'Gulabo ki khatar-patar se titar-bitar Sitabo, Sitabo ke agar-magar se uthal-puthal Gulabo' five times!
'Koshish karenge aap log .. Karenge toh Humari chandi ho jayegi.. Sivaye ek ke!' says Bachchan.
Bhumi Pednekar takes up the challenge and tells the Big B:, 'Oh god .... I finally cracked it Here is my #gibosibo tongue twister challenge @amitabhbachchan sir ... this was fun!!!'
Bhumi tags '@rajkummar_rao @vickykaushal09 @ananyapanday @janhvikapoor' to take up the challenge next.
Ayushmann Khurrana nominates Karan Johar, Varun Dhawan, Badshah, Arjun Kapoor and Taapsee Pannu for the challenge.
Karan Johar: 'My dear @ayushmannk I have accepted your challenge and I have to say I am terrible at it! My apologies!!! All the best for #gulabositabo can't wait to see it!!'
'My best wishes to @amitabhbachchan @shoojitsircar @juhic3 and for the tongue twisting trauma I nominate @aliaabhatt @tigerjackieshroff @arjunkapoor!'
Isha Koppikar does it too: 'Yeh lo, Hum bhi tonuge twister mein mahir hai!'