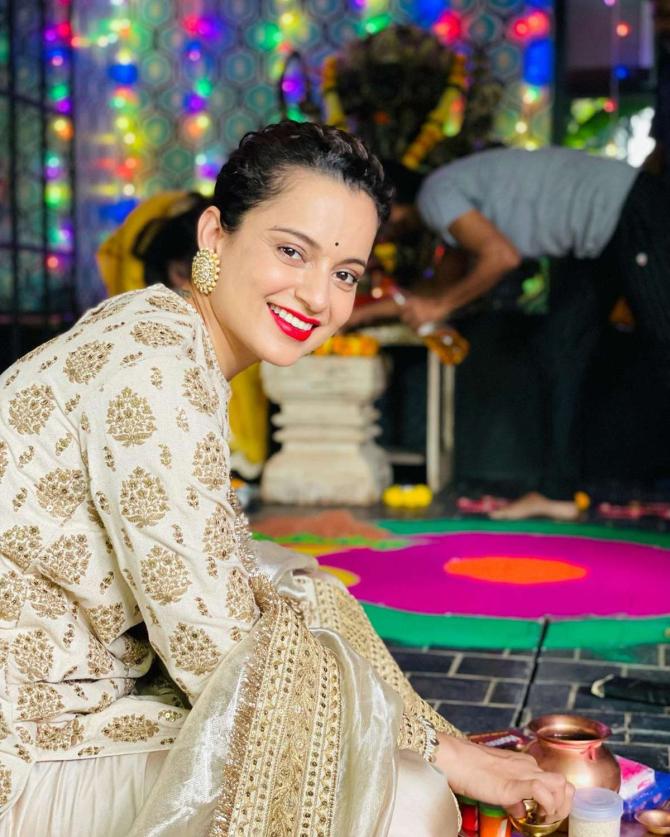 Shatrughan Sinha has a few wise words about the events of the day, including Kangana Ranaut's most controversial statements about India's Independence.
"The Padma Shri was given to Kangana for her contribution to cinema, not for her political views," Sinha, who has been a member of the Lok Sabha and a Cabinet minister in the Vajpayee government, tells Subhash K Jha.
What did you think of Kangana Ranaut's declaration that India actually got its freedom in 2014 and not in 1947?
I hope the students of history did not take her words too seriously.
Yeh thoda zyada ho gaya.
This is belittling all those great leaders, not politicians, but real leaders, like Mahatma Gandhi, Pandit Jawaharlal Nehru, Subhas Chandra Bose, Sardar Patel, Bhagat Singh and so many others who got us our hard-earned freedom.
My own idol and Bihar's pride, the great Jayaprakash Narayan, fought all his life to make Independent India a free land.
Why do you think she said what she did?
Shaayad josh mein aake hosh nahin raha.
But seriously, Kangana is such a fine actress.
She should stick to giving her opinion on cinema. Even the Padma Shri was given to her for her contribution to cinema, not for her political views.
Perhaps she wanted to please Prime Minister Narendra Modi?
Modiji ,whom I call the great action hero of our times because he believes in doing and not talking, doesn't waste time listening to flattery.
He is truly dynamic. Though one can't say the same about some people around him.
Do you regret quitting the BJP to join the Congress?
You know me better than that.
I don't regret anything in life.
I do everything in my hosh and nothing in josh.
When I decided to leave the BJP, I did so after a great deal of thought.
Once I quit, there was no turning back.
I do not regret the time I was part of the BJP. It gave me the opportunity to come into contact with some great leaders like L K Advani, Atal Bihari Vajpayee and, of course, Narendra Modi.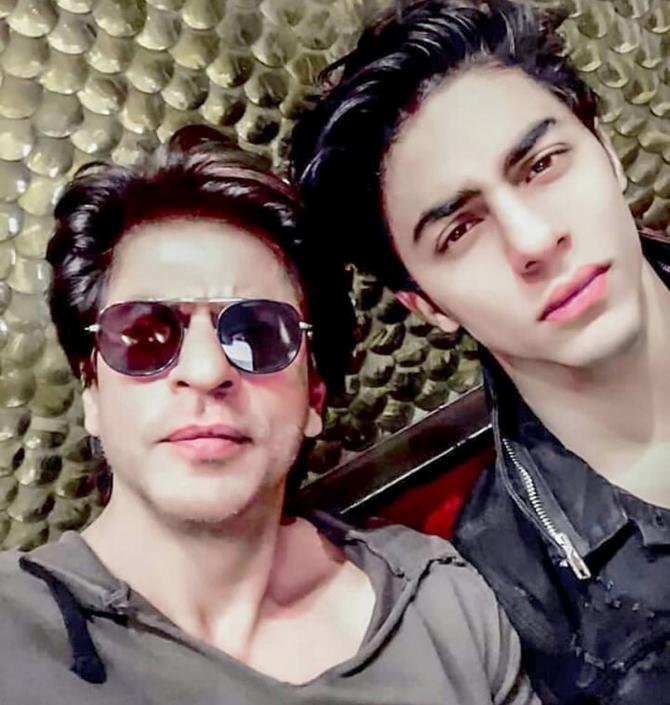 What do you feel about star children caught in an alleged narcotics ring?
The good thing about that experience is that Shah Rukh Khan's son is home now. Yeh sabse aham baat hai.
I can only imagine what Shah Rukh and his wife must have gone through.
As a parent, I get worried if one of my children is half an hour late in returning home.
That boy spent a month in jail. It must have been traumatic.
A thorough inquiry must be made into why he was detained.
Why aren't we seeing you in films these days?
Where are the scripts for an actor my age?
In the West, Clint Eastwood is still making and acting in films at 90-plus. Here only my dear friend Amitabh Bachchan gets strong roles at 70-plus.
Would you like to do a sequel to Dostana with Mr Bachchan?
Yes, why not? It would be great fun.
When we did that film, there was a lot of tension.
Now we are older, wiser and hopefully, less competitive.