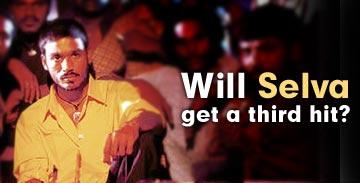 Mechanical engineer-turned-filmmaker Selvaraghavan's much awaited third film Pudupettai will hit theatres on May 26.
Selva's first film Kadal Kondein, with younger brother Dhanush as hero, was a huge success with the masses as well as critics. It was followed by 7 G Rainbow Colony, which had Ravi Krishna in the lead. Once again, Selva hit the bull's eye.
However, as Selvaraghavan established himself as one of the most talented young directors in Tamil, Dhanush's career as an actor nosedived mainly because of the kind of films he signed.
Selva's third film Pudupettai  is the story of a gangster in Chennai, played by Dhanush. Will it revive his career? Will Selva get his third hit in a row? What do you think?