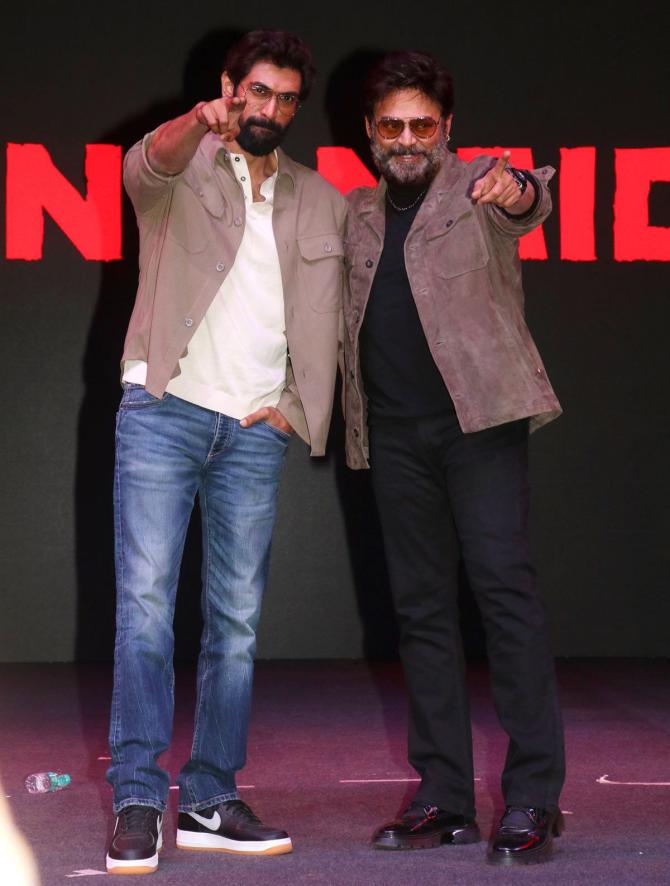 "Somebody I love the most in my life, I have to hate him on this show, and that's my uncle. It was very hard to use foul language. It was stressing him and stressing me too. It was fine as long as we were saying it in Hindi. In Telugu, it was just too much," Rana Daggubati says with a laugh, as he talks about his face-off with his uncle Venkatesh in their OTT debut series, Rana Naidu.
The crime series is the desi adaptation of the American drama series Ray Donovan, and sees Ventakesh and Rana play father and son.
Directed by Karan Anshuman and Suparn Verma, the show also stars Surveen Chawla, Abhishek Banerji, Sushant Singh, Gaurav Chopra and Ashish Vidyarthi.
Hitesh Harisinghani/Rediff.com and Afsar Dayatar/Rediff.com brings us moments from the trailer launch.
"The last time you saw me in a Hindi film, I was singing, Phoolon Sa Chehra Tera," Venkatesh says, singing the song from the 1993 film, Anari. "It's been 30 long years. After that, I'm coming and doing this!"
After playing 'soft-spoken' guys, the actor steps into the world of crime in Rana Naidu, and tells us how he did it here.
Should the series have been called Rana Naidu after Rana's character or Naga Naidu after Venkatesh's character?
"Naga Naidu," Venkatesh jokes, and adds to his answer.
"My brain was a three-hour brain that I could understand stories that were only three hours long. The minute I got into a series, it was a complete different understanding of how to approach characters," Rana says, and adds what exactly was difficult while working on this series.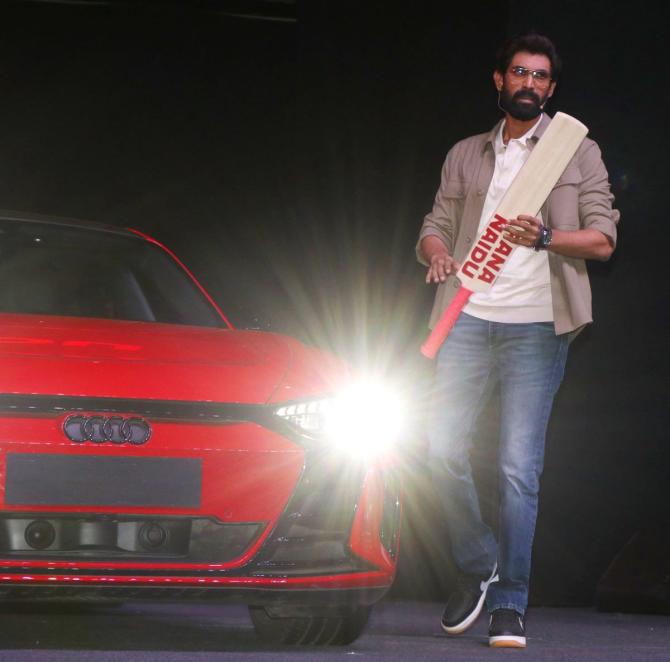 Rana makes a stylish entry in a car and...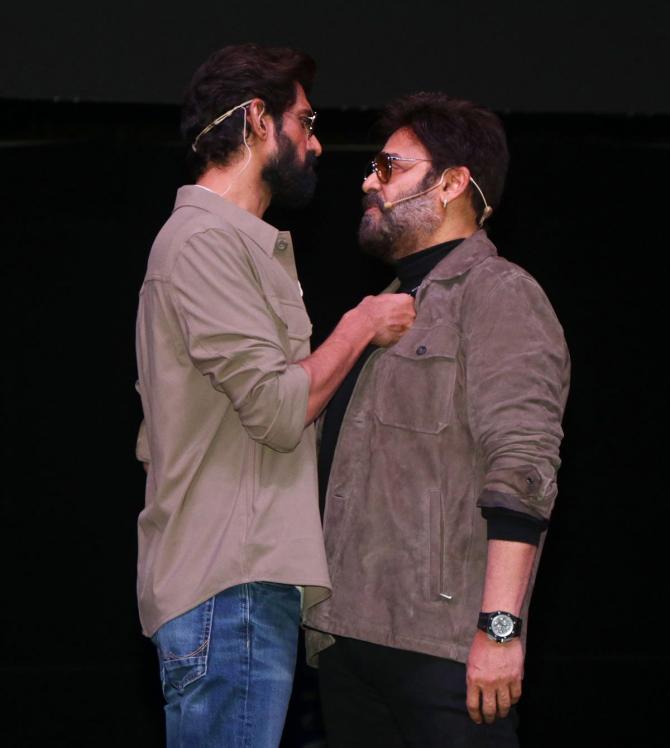 ...Immediately gets into a 'scuffle' with his uncle Venkatesh.
This is what they were fighting about: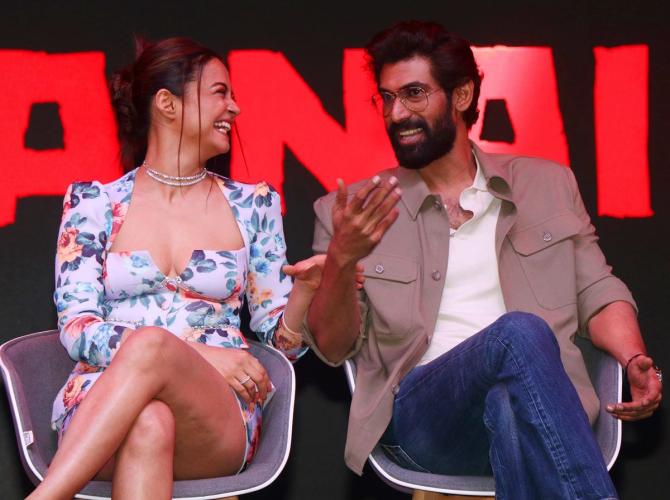 Surveen Chawla returns to her favourite platform Netflix with yet another strong performance, after Decoupled and Sacred Games.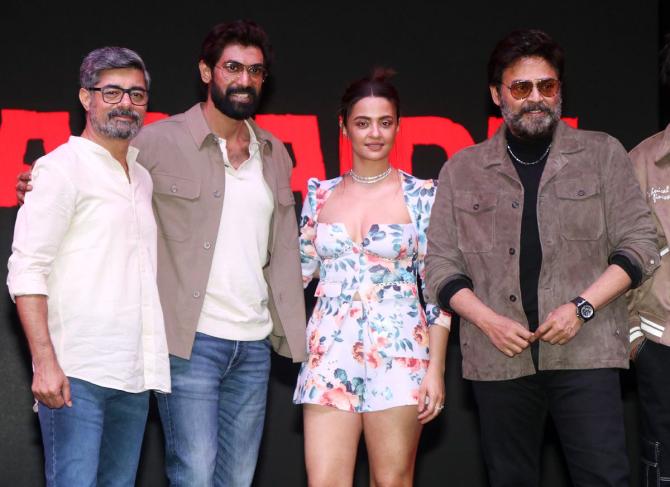 Sushant Singh, Rana Daggubati, Surveen Chawla and Venkatesh smile for the camera.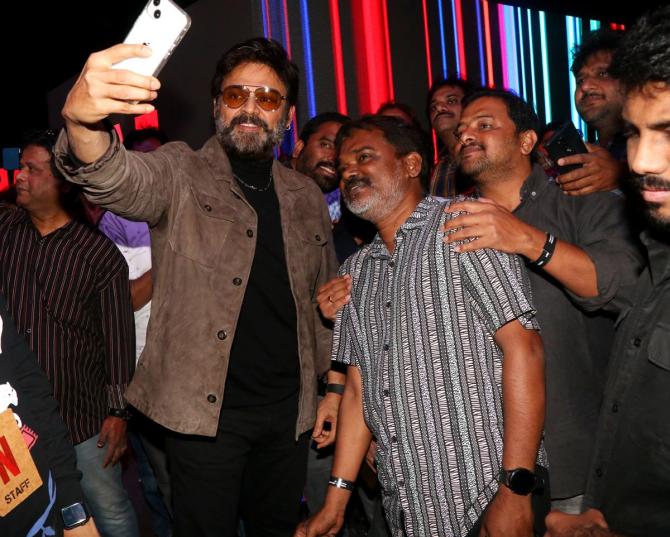 Venkatesh, always the star.