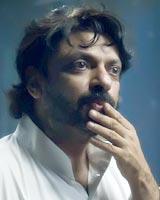 Ever since news of Shammi Kapoor's demise got out, fans and admirers from the industry and elsewhere have been writing in to share their memories of him.

After south superstar Rajnikanth, Shiv Sena supremo Bal Thackeray and Munnabhai filmmaker Rajkumar Hirani, Sanjay Leela Bhansali recounts his favourite Shammi Kapoor moments.

The first film that I saw of Shammi Kapoor was Bhramachari. I instantly fell in love with the film and connected with Shammiji. His style was natural and unique.

In life, too, he was vibrant and full of life right till the end. We are still to find an actor who can match his flair.

For me, Shammiji was the first flamboyant superstar

in Bollywood. There were a lot of other actors who were suave but he stood out. He was natural and would light up the screen with his performance. He was spontaneous and it was a delight to watch him act. His dance moves were very popular despite the fact that they were hardly choreographed, let alone rehearsed. I would wait for his songs to release, like all his other fans all across the country.

I got a chance to meet him for the first time at the Filmfare awards back in 2000. I had won two Filmfare awards for Hum Dil De Chuke Sanam. Shammiji called me and said that after Raj Kapoor, he liked my work the best and that he thoroughly enjoyed watching the film. I tried to be modest about the compliment but it was a genuine comment which really encouraged me.

He also called me in 2007 when Saawariya had released. He wasn't keeping well those days but he insisted on watching Saawariya. He told me to send him a DVD. After watching the film he called me and said, "Whatever the world says, I loved it."

Shammiji was way ahead of his times and was well-versed with technology too. He kept track of the going-on in the industry and could really connect with the youngsters. It was a rare gift that we lost with his passing away.