The Filmfare OTT Awards 2021 were held at Mumbai's Taj Lands End hotel, and the big winners of the night were quite expectedly, Scam 1992 and The Family Man 2.
Interestingly, the feel-good Web series Gullak (Season 2) grabbed a few awards too.
Here's a look at the excited lot of winners!
Please click on the images for a better look.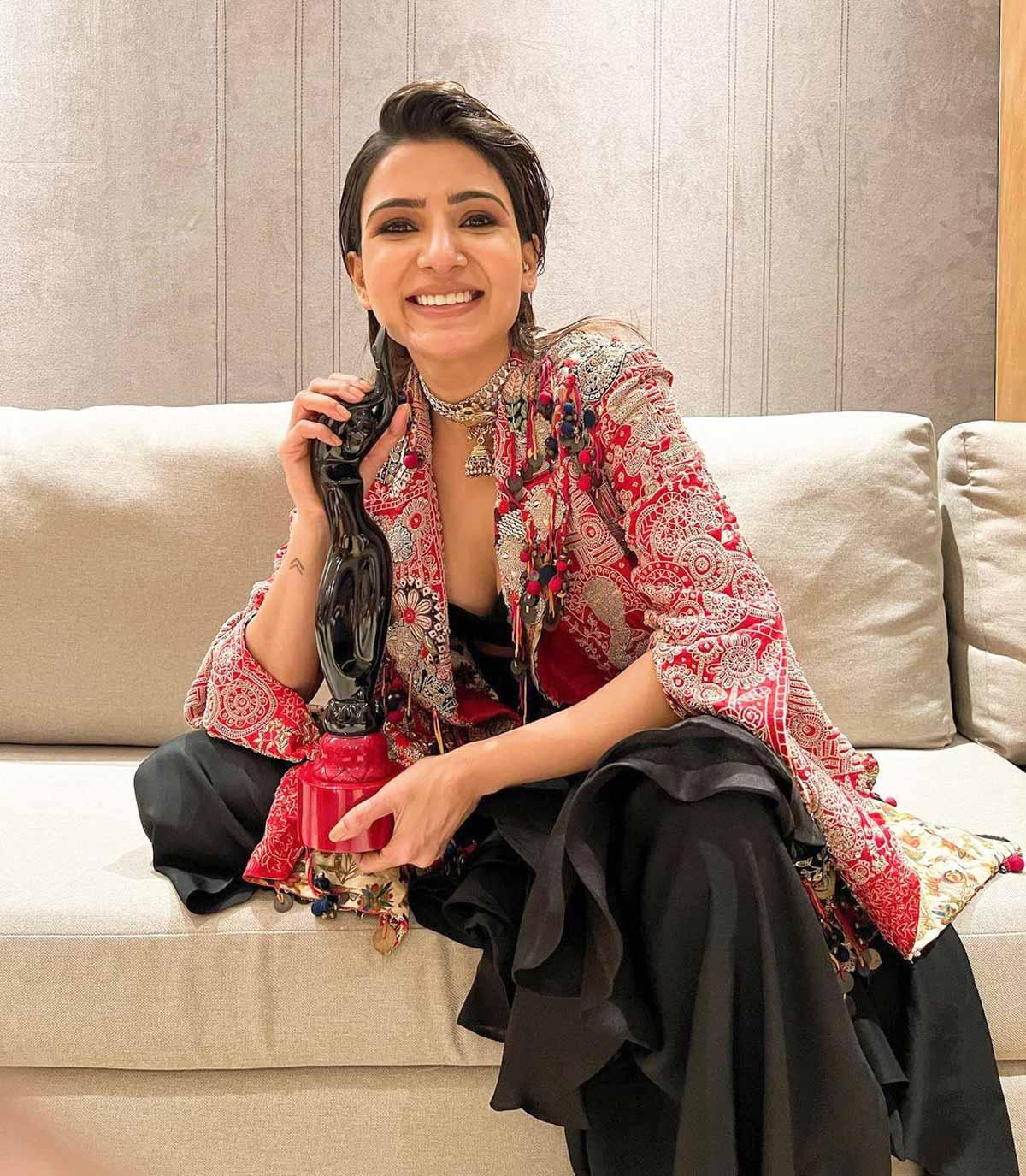 IMAGE: Samantha holds her Best Actress award in the Drama Series for The Family Man 2 close, as she thanks the people behind it:
'My 5th black lady Thank you to each and every one of you who voted for me .. you made me the happiest girl today.
hankyou @rajanddk for just believing in me and for being such amazing human beings.
Thankyou @primevideoin for backing great content and giving us actors opportunities to shine.
Thankyou @suparnverma for being my crazy energy ..you are so friekin amazing.
Thankyou @iamsumankumar for being by my side every step of the way .. I remember the first day you came home to narrate the scenes you wrote and how you so passionately spoke about Raji .. remember it like it was yesterday.
Thank you @bajpayee.manoj sir for pushing me to bring my A game .. Actors like you bring out the best in your costars .. forever grateful.
Thank you to my team who I could never have done this without @sadhnasingh1 @aryan_daggubati @vasanthgollamudi @koduruamarnath.
Photograph: Kind courtesy Samantha/Instagram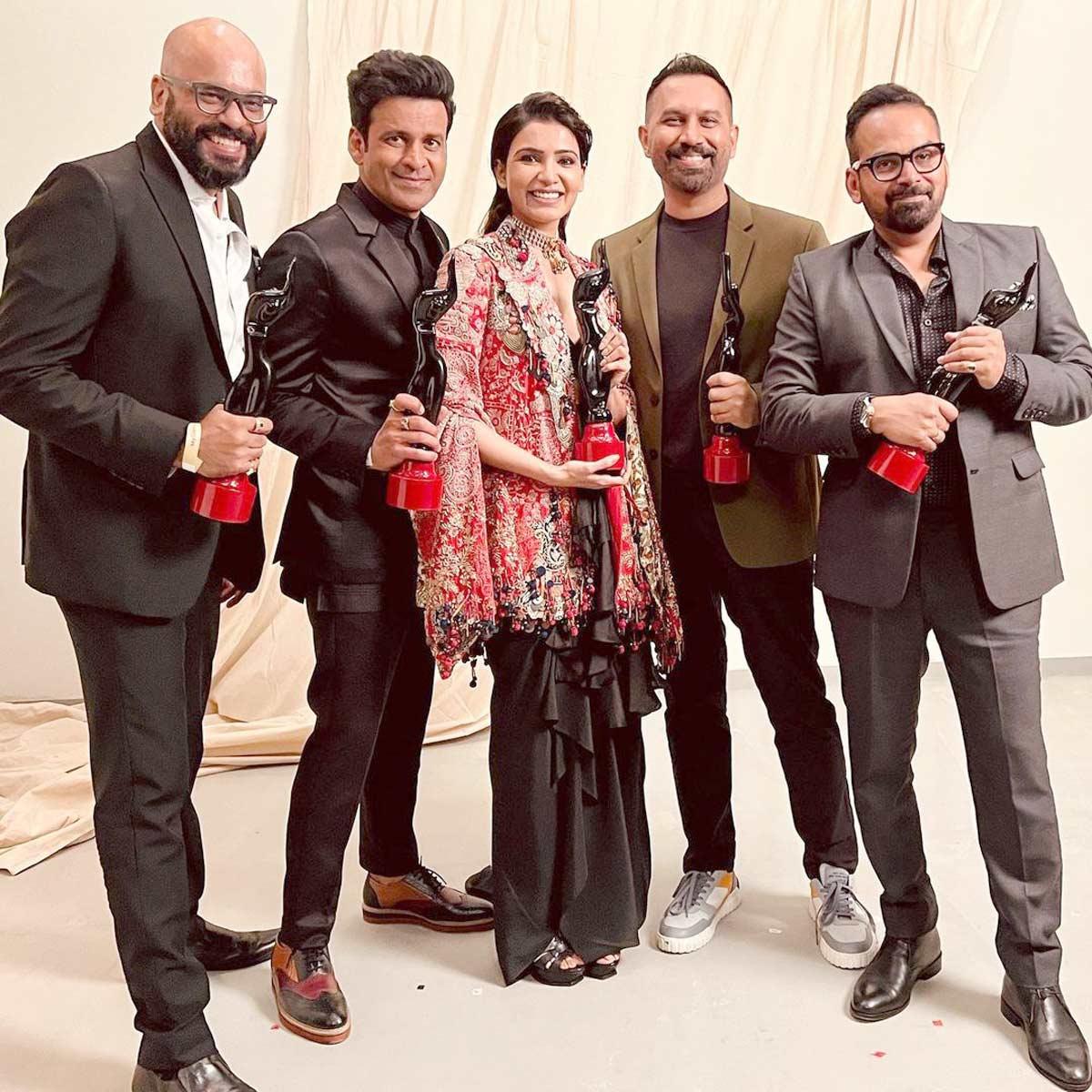 IMAGE: And here are some of the talents mentioned in Samantha's thank you message!
And they won too! Suparn Verma, a former Rediff journalist, won the Best Director Critics Award for The Family Man 2.
The Best Actor Critics went to Manoj Bajpayee, the Best Original Story goes to the show runners Raj Nidimoru andKrishna DK as well as Suman Kumar.
Photograph: Kind courtesy Raj and DK/Instagram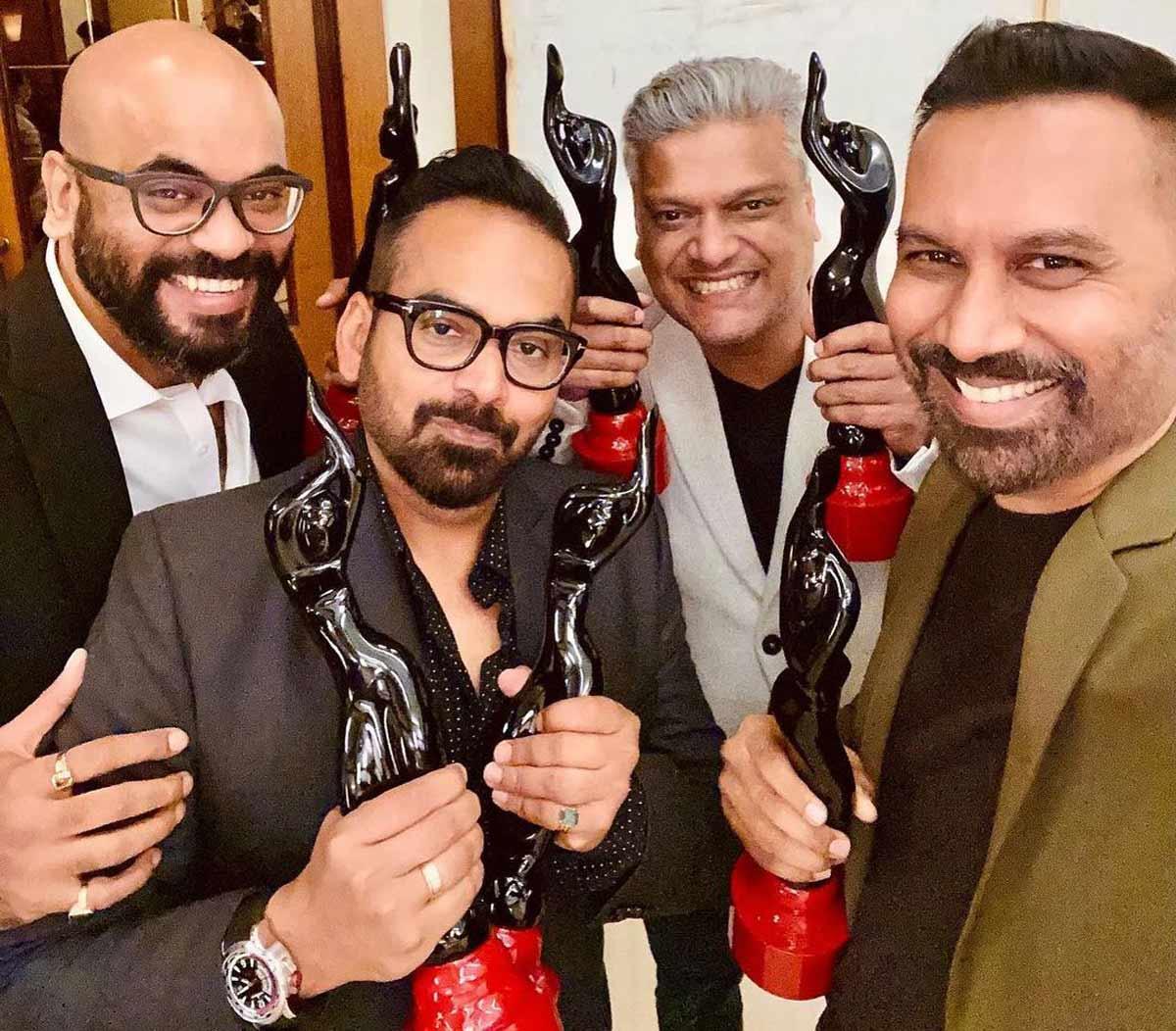 IMAGE: The Family Man 2 team, including Suman Kumar also won Best Original Screenplay Series award.
Photograph: Kind courtesy Raj and DK/Instagram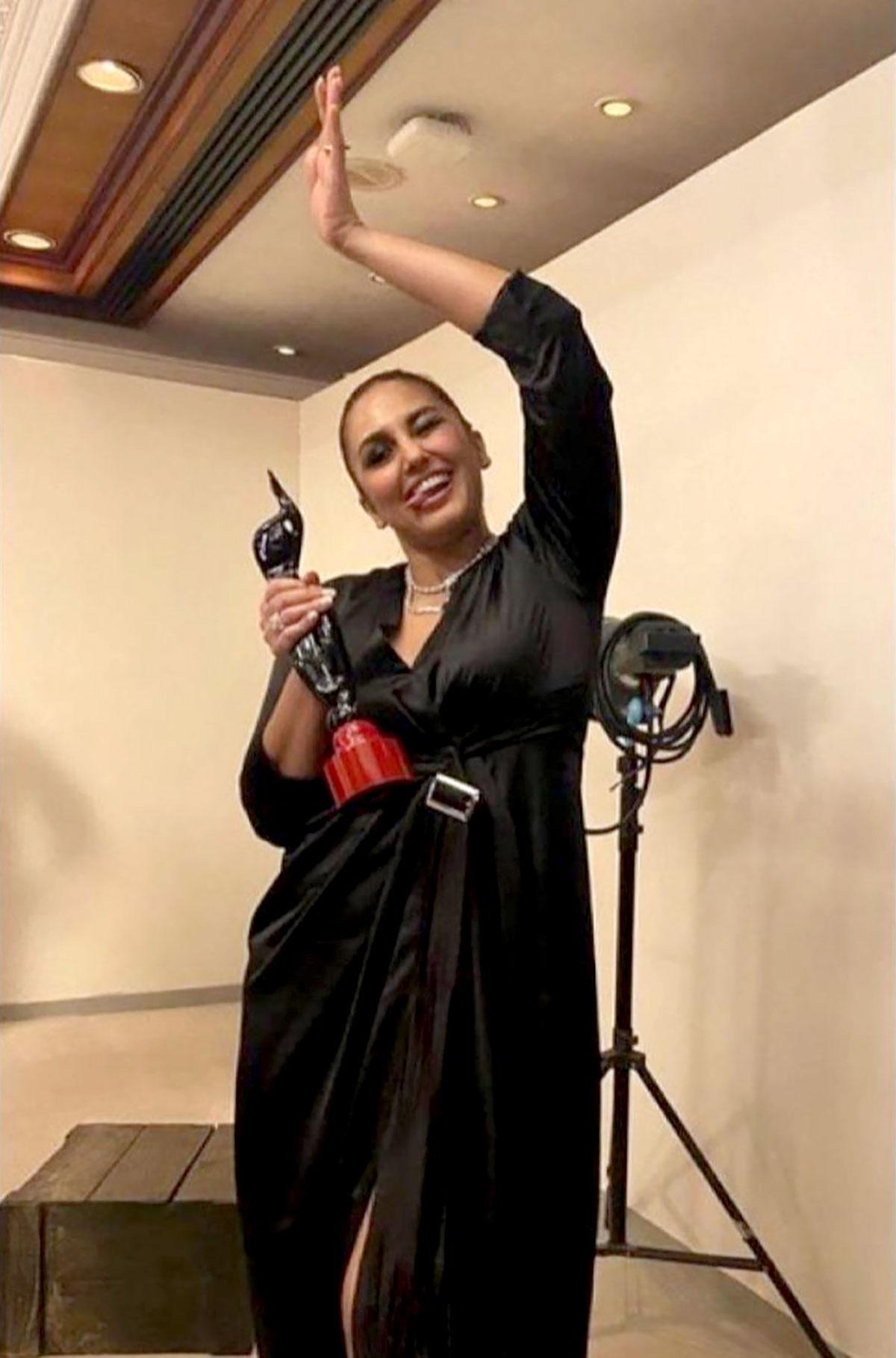 IMAGE: Huma Qureshi announces her first Filmfare win with an excited message: 'How not to go crazyyyy ??!!! Thank you @filmfare @jiteshpillaai and the whole team for a lovely night. One I shall never forget...
This one is for team #Maharani #SubhashKapoor @kangratalkies @dkh09 @karan.sharma_official and my cast mates and crew .. This one is for all of us !! #maharani #love #filmfare Did they say Best Actor Female (critics) for Maharani.'
Photograph: Kind courtesy Huma Qureshi/Instagram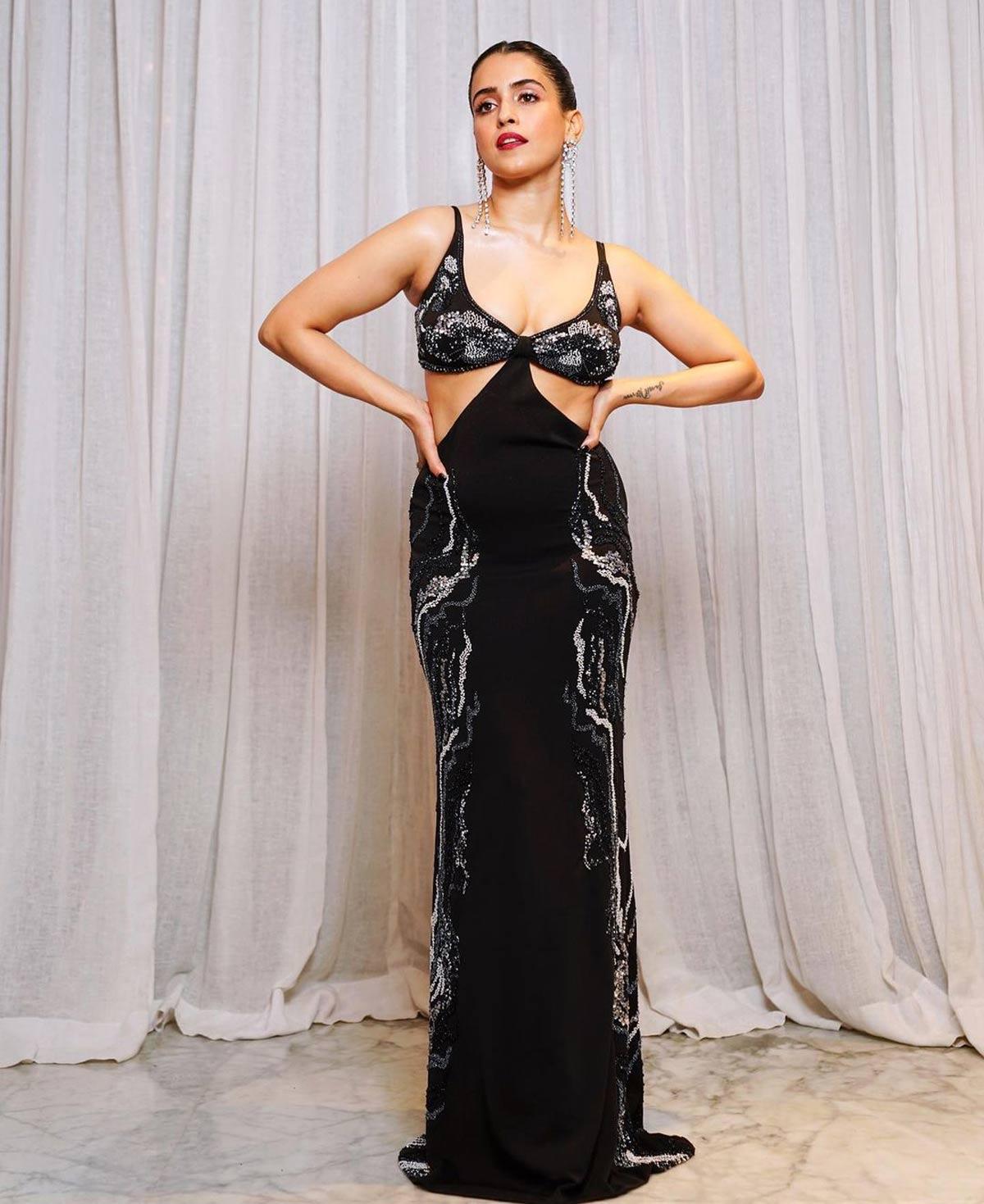 IMAGE: Sanya Malhotra shows off her look for the big night.
Photograph: Kind courtesy Sanya Malhotra/Instagram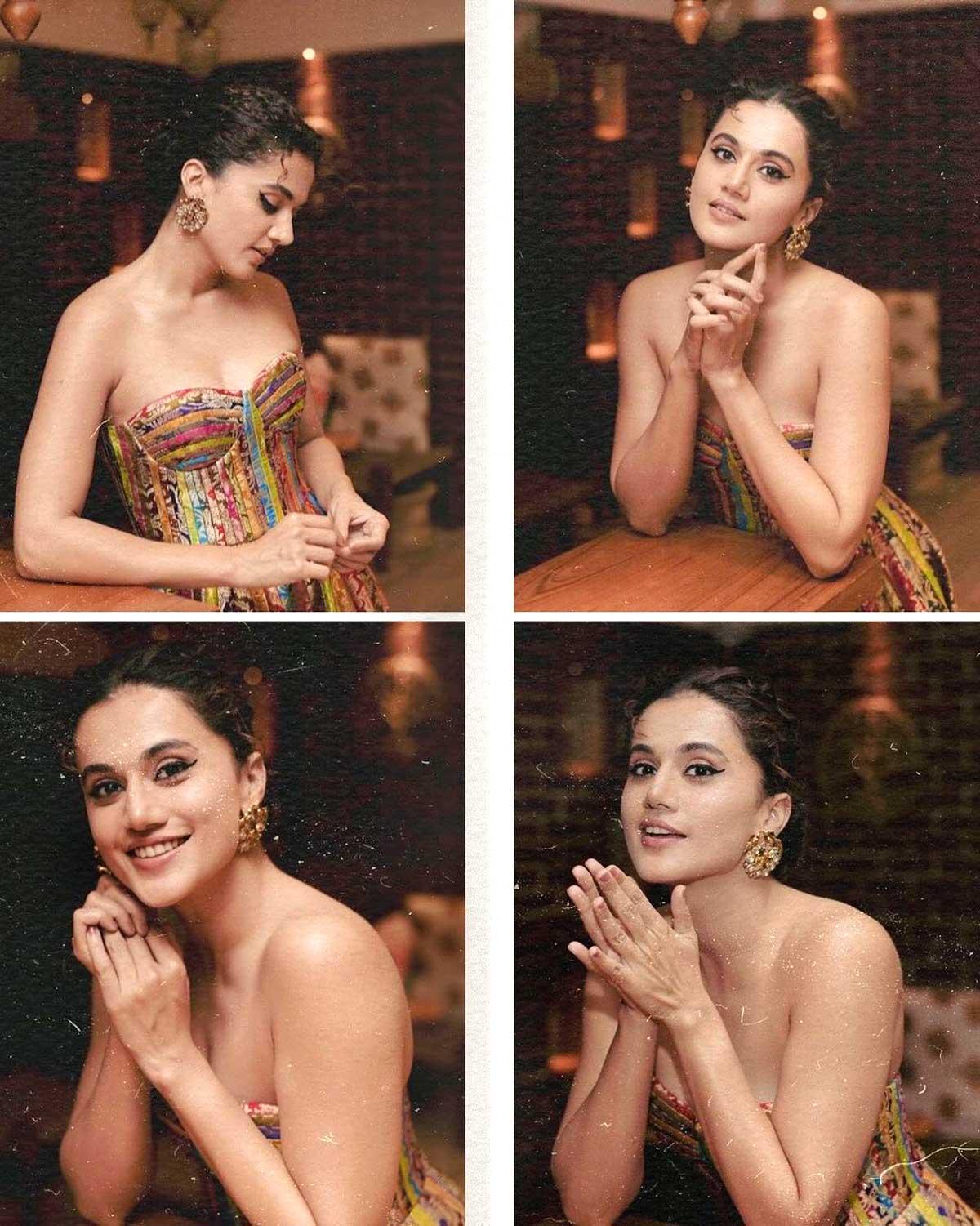 IMAGE: The many moods of Taapsee Pannu.
Photograph: Kind courtesy Taapsee Pannu/Instagram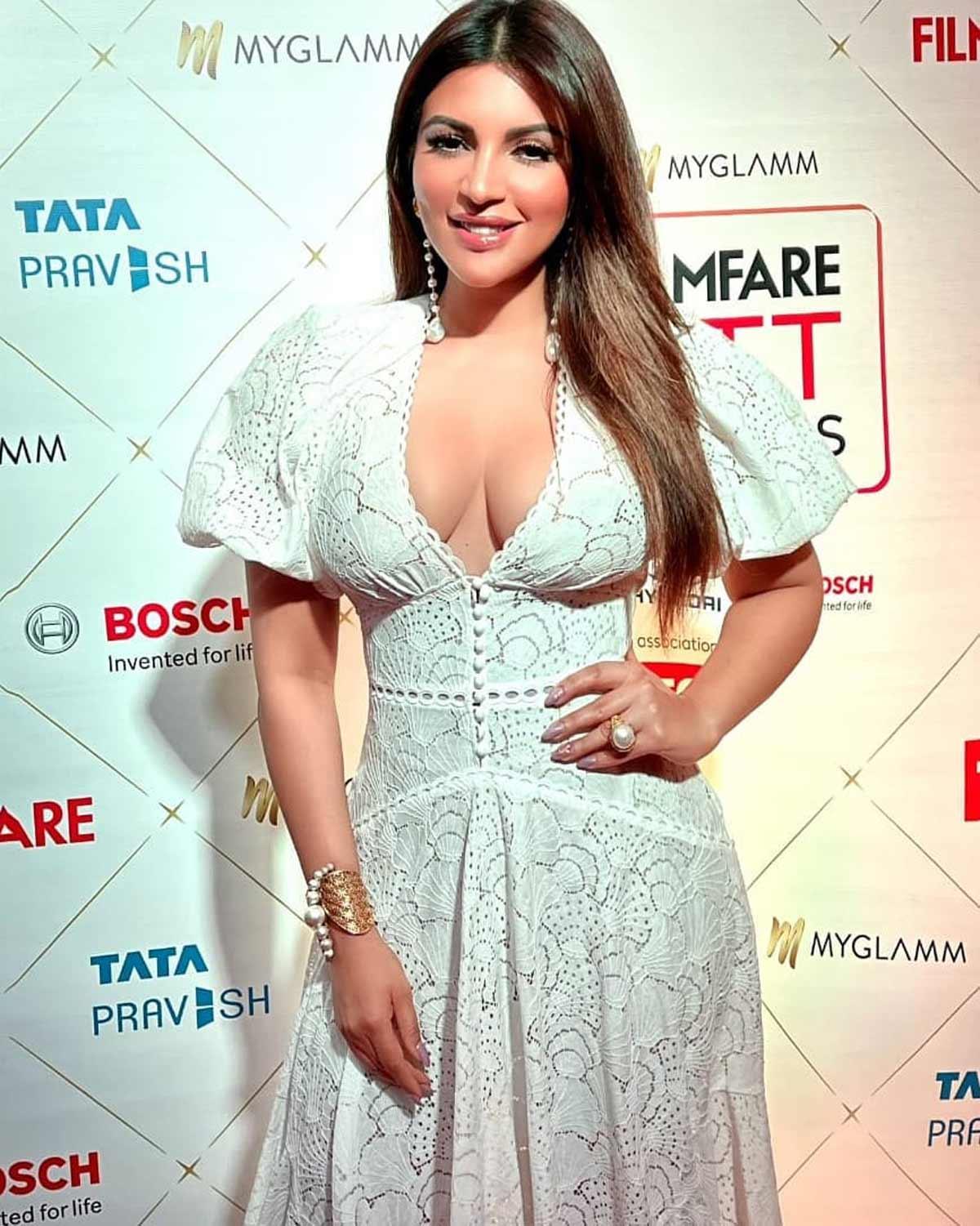 IMAGE: Shama Sikander walks the red carpet.
Photograph: Kind courtesy Shama Sikander/Instagram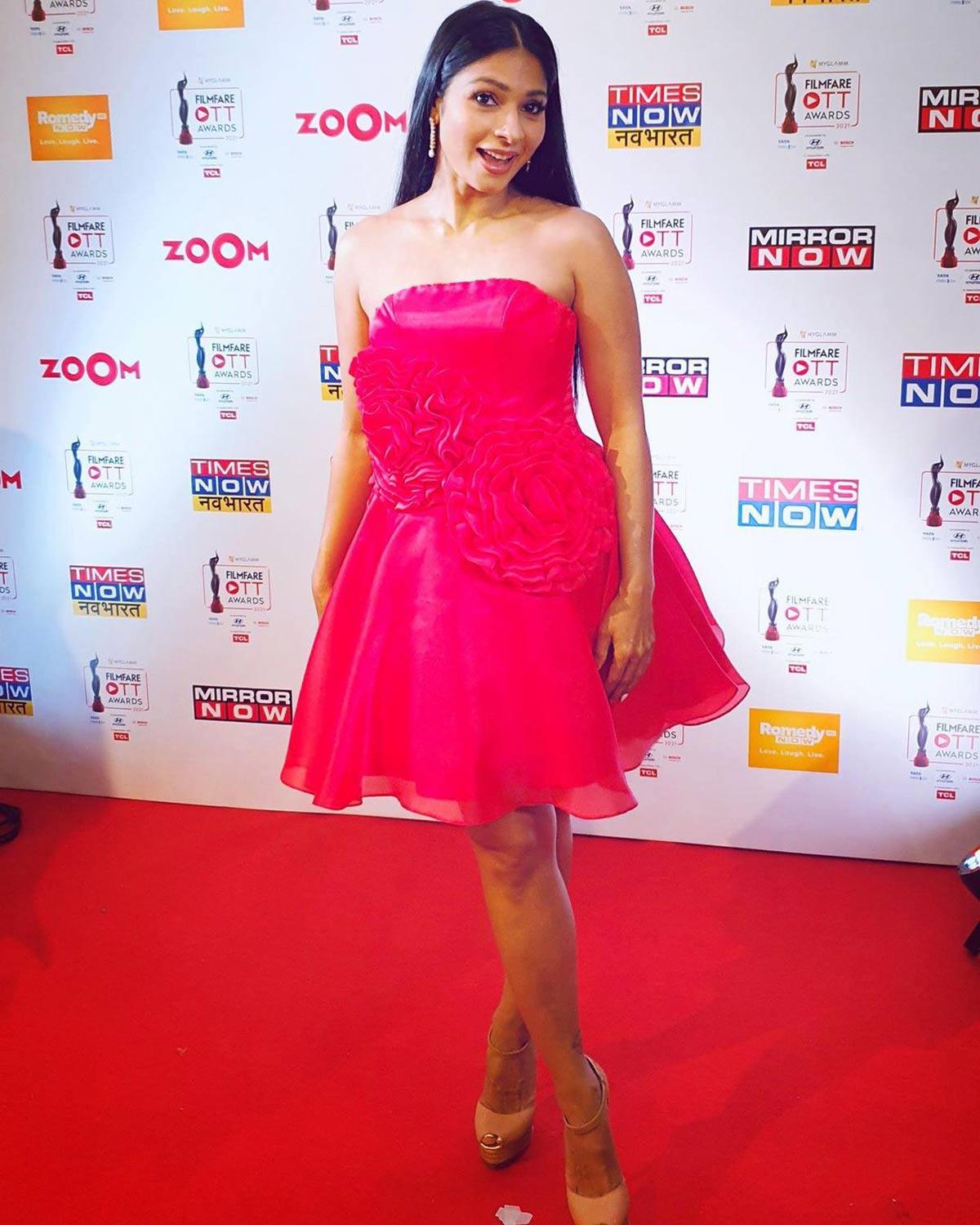 IMAGE: Like Tanishaa Mukerji's pink off-shoulder dress?
Photograph: Kind courtesy Tanishaa Mukerji/Instagram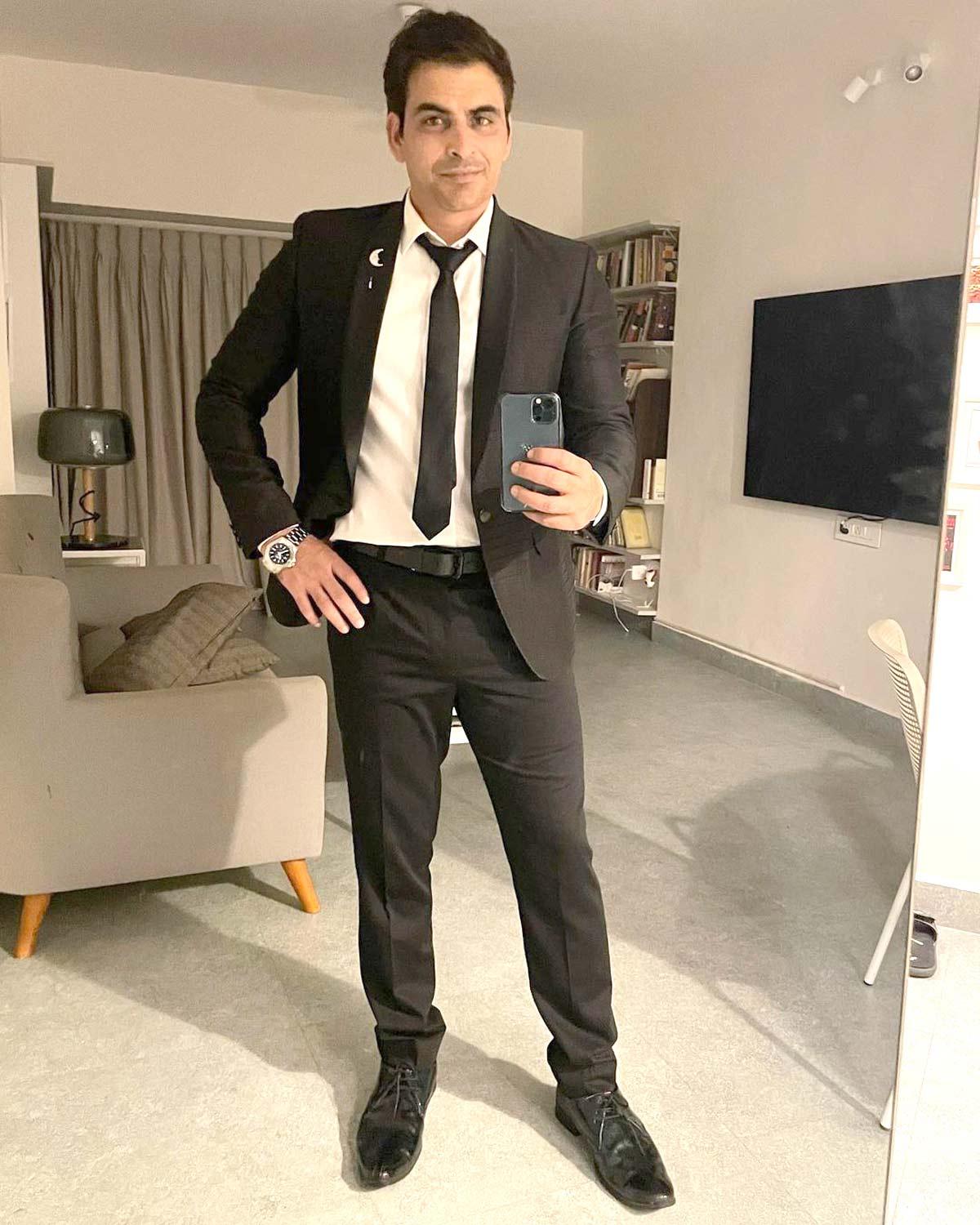 IMAGE: Manav Kaul takes a selfie before heading out to the awards ceremony.
Photograph: Kind courtesy Manav Kaul/Instagram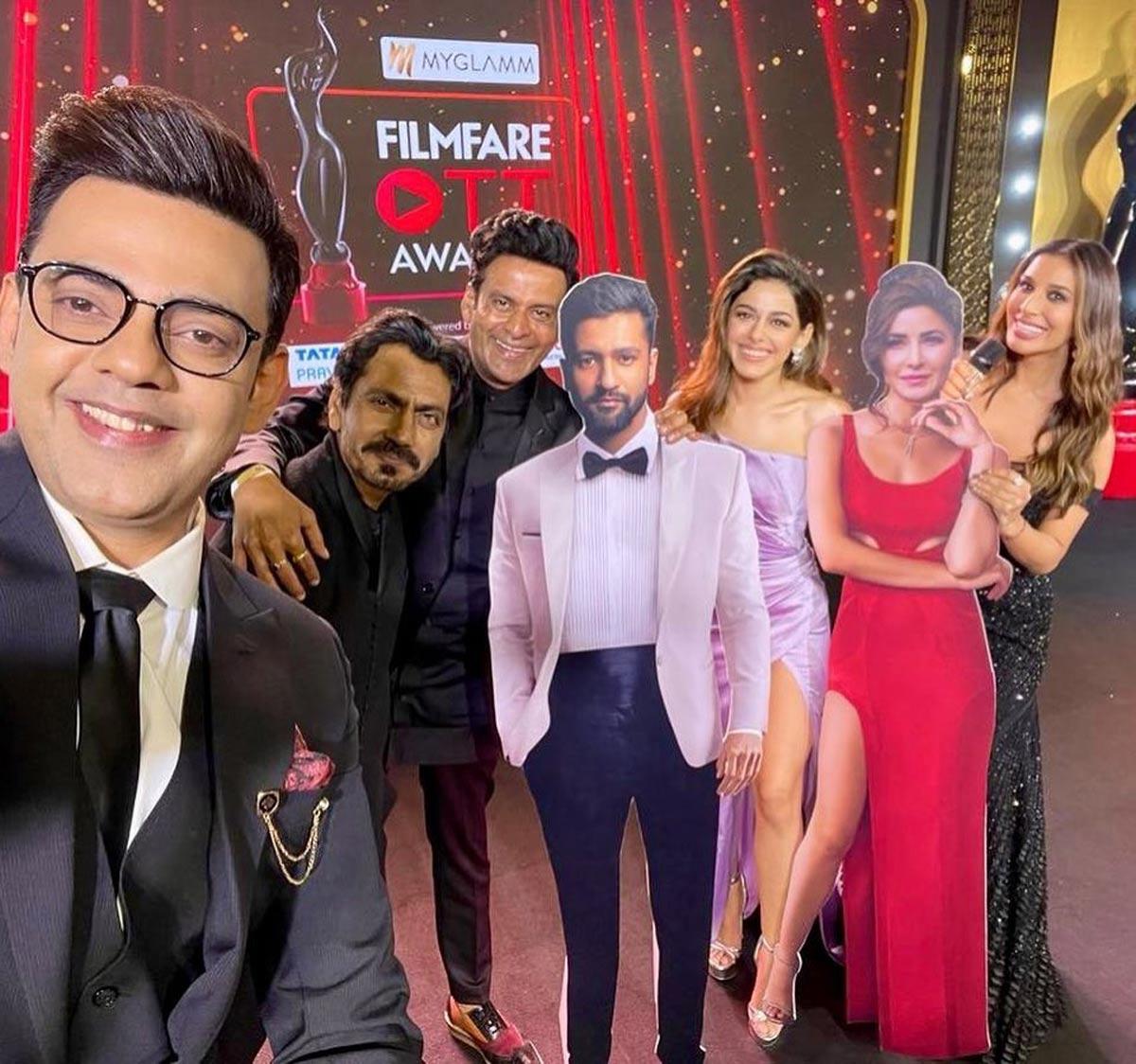 IMAGE: Vicky Kaushal and Katrina Kaif were there too, and Sophie Choudry shows us!
'Dearest Vicky and Katrina, thanku for teleporting yourselves to the @filmfare OTT awards last night just so we could take a selfie
Sending the most gorgeous couple all the love in the world... May you be deliriously happy and blessed forever! Biggest hug!! Congrats Mr & Mrs Kaushal
P.s tku @bajpayee.manoj @nawazuddin._siddiqui @alayaf for being the most awesome selfie groupies with Cyrus & I.
Also seen here are Cyrus Sahukar, Nawazuddin Siddiqui, Manoj Bajpayee and Aalya F.
Nawaz bagged a Best Actor win for his film Serious Men.
Photograph: Kind courtesy Sophie Choudry/Instagram
The other winners of the night are:
Best Actor Series (Male): Pratik Gandhi, Scam 1992
Best Director Series: Hansal Mehta, Scam 1992
Best Comedy Series/Special Award: Gullak Season 2
Best Actor (Female), Comedy Series Award: Geetanjali Kulkarni for Gullak Season 2
Best Actor (Male), Comedy Series Award: Jameel Khan for Gullak Season 2
Best Actor (Female), Comedy Series (Critics) Award: Kani Kusruti for OK Computer
Best Actor (Male), Comedy Series (Critics) Award: Sunil Grover for Sunflower
Best Adapted Screenplay, Series Award: Saurav Dey and Sumit Purohit for Scam 1992
Best Supporting Actor (Female), Comedy, Series Award: Sunita Rajwar for Gullak Season 2
Best Supporting Actor (Male), Comedy, Series Award: Vaibhav Raj Gupta for Gullak Season 2
Best Cinematography, Series Award: Pratham Mehta for Scam 1992
Best Dialogue, Series Award: Vaibhav Vishal, Karan Vyas, Sumit Purohit and Saurav Dey for Scam 1992
Best VFX, Series Award: Raghav Rai for Scam 1992
Best Editing, Series Awards: Sumit Purohit and Kunal Walve for Scam 1992
Best Costume Design, Series Award: Arun J Chauhan for Scam 1992
Best Original Soundtrack, Series Award: Achint Thakkar for Scam 1992
Best Production Design Award: Payal Ghose and Tarpan Shrivastava for Scam 1992
Best Background Music, Series Award: Achint Thakkar for Scam 1992
Best Non Fiction Original: Bad Boy Billionaires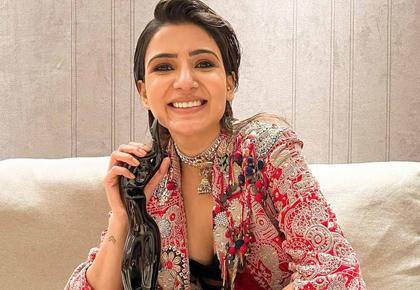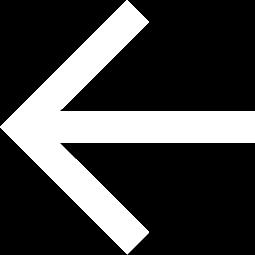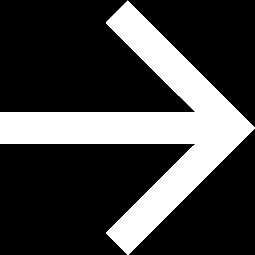 X