So what is keeping movie folk busy during the lockdown?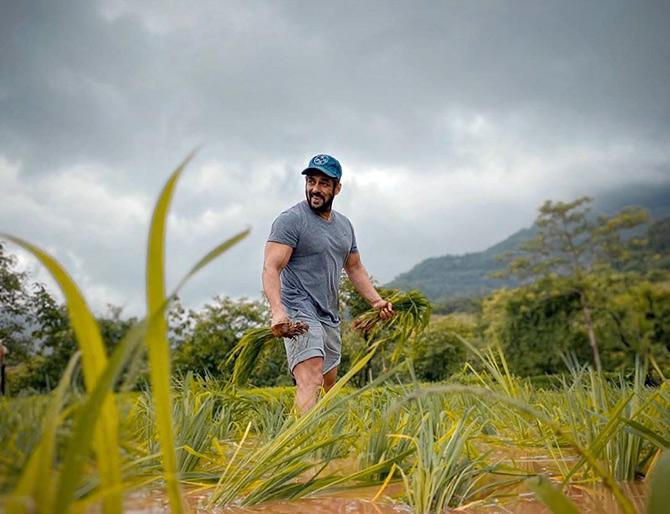 Salman Khan is busy farming!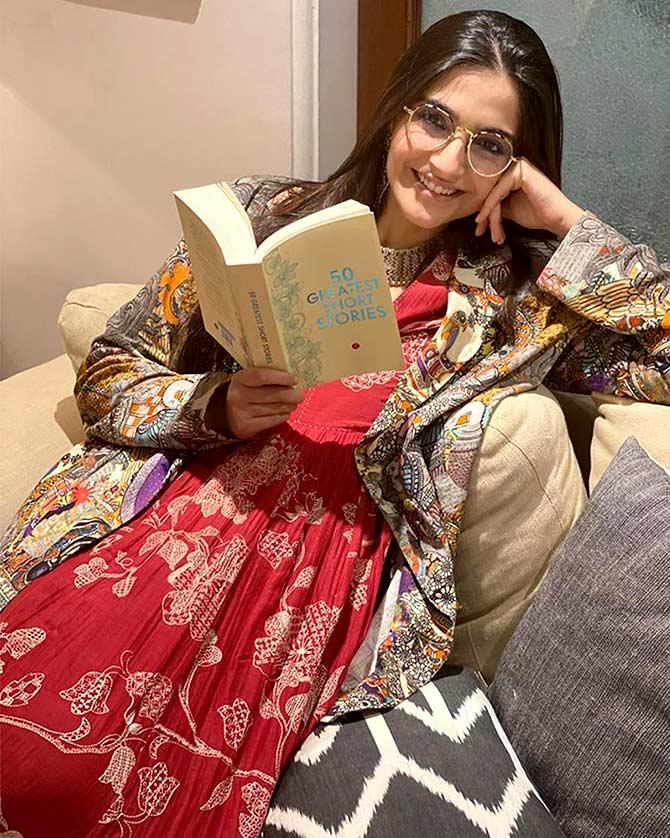 Sonam Kapoor wishes everyone 'Happy Reading!'
'It's been strange, while we all struggle to keep ourselves safe from this virus -- my family and I have found refuge in books we thought we'll never get the time to read.
'These days what we do is, we share our monthly reads on our family group. I'll also be putting up a few interesting ones from our Kapoor-Ahuja Quarantine Reads here, hoping you guys get a chance to read them as well,' Sonam writes.
At the moment, she's reading 50 Greatest Short Stories, compiled By Terry O'Brien.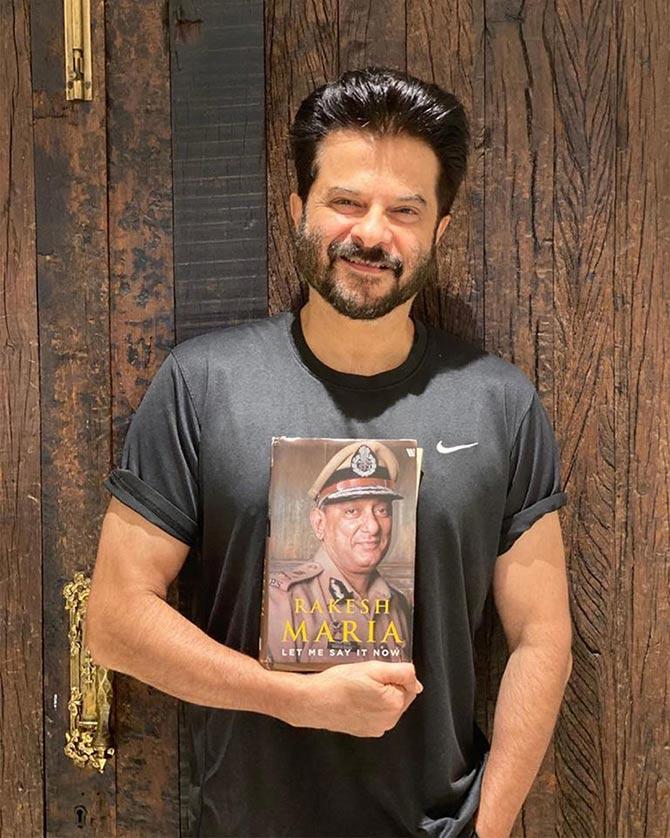 Dad, she says, is 'nose-deep' into former Mumbai top cop Rakesh Maria's Let Me Say It Now. Will Anil play Rakesh?
Her mum Sunita is reading Chitra Banerjee Divakaruni's The Forest Of Enchantments.
Hubby Anand is reading Devdutt Pattanaik's My Gita.
Sister Rhea has just begun April Bloomfield's A Girl and Her Greens: Hearty Meals from the Garden.
Anand's mom is reading Rhonda Byrne's The Secret while his dad is 'juggling' between Ikigai, Little Book of Hygge and The Art of Simple Living by Shunmyo Masuno.
And what, Sonam, is your kid bro reading? Or is Harsh not a reader at all?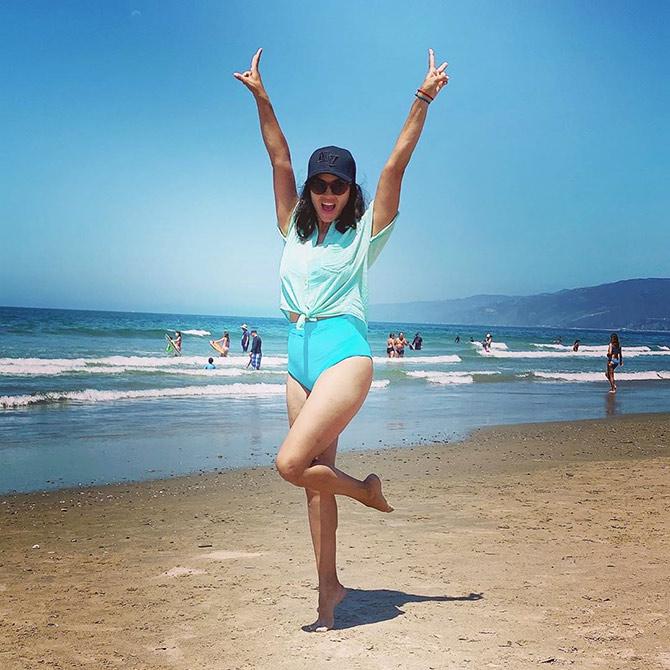 Sunny Leone is enjoying the beach.
'Social distancing at the beach!! Can't get any better then this! California LOVE!'
Hope Sunny is being super careful. Coronavirus cases are on a scary upward trajectory in California.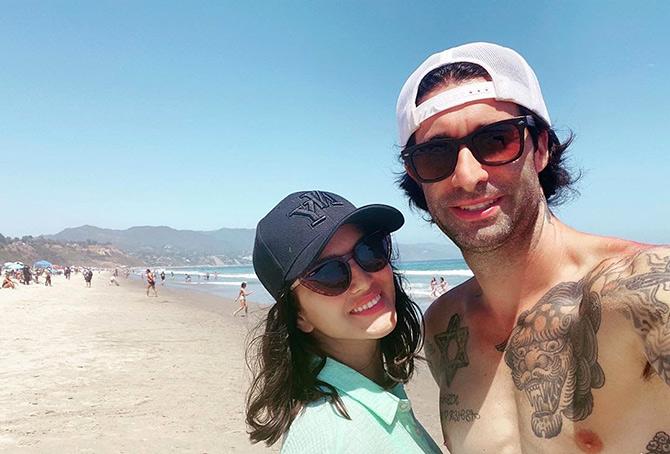 Sunny with hubby Daniel Weber.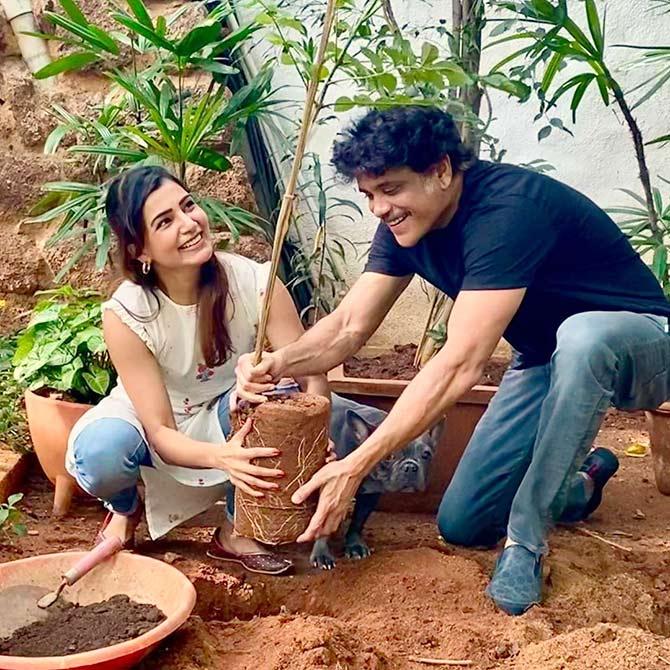 Samantha Akkineni -- soon to be seen in The Family Man on Amazon Prime -- plants a tree with pa-in-law Nagarjuna.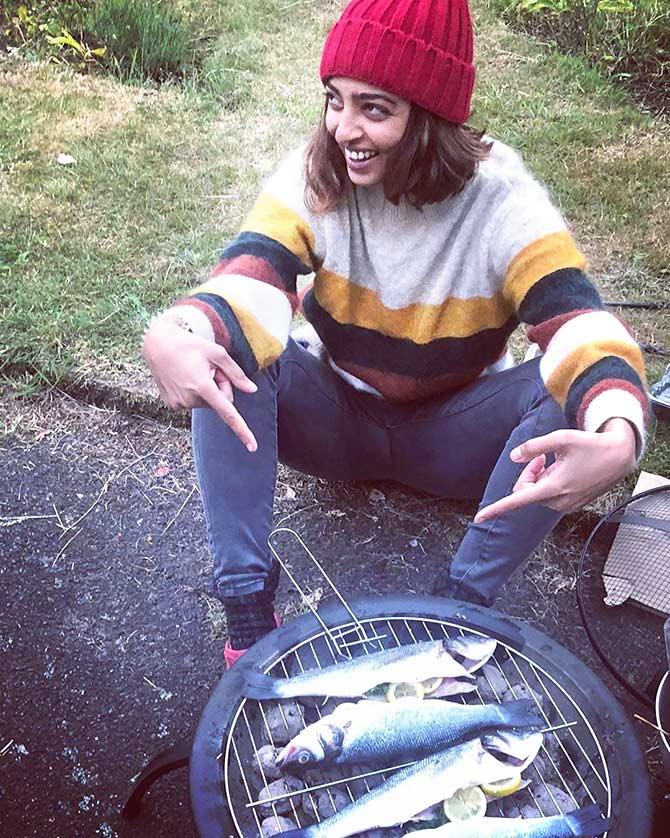 Radhika Apte grills fish in England where hubby Benedict Taylor lives.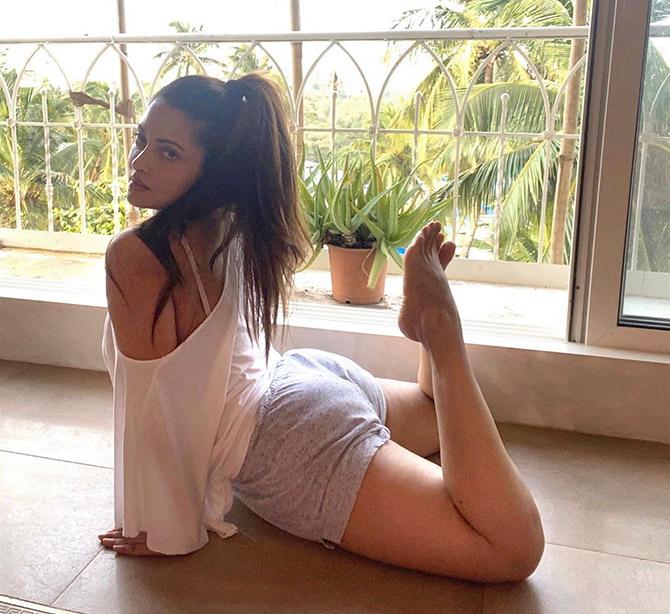 Riya Sen does yoga.
'Relaxing lockdowns doesn't mean that we should let our guard down when it comes to taking care of ourselves, our loved ones and protecting our fellow human beings from the adverse affects of this unprecedented pandemic.'
'Some of us have the good fortune to be able to safely live in a bubble till a much awaited vaccine is found, but even then, we seem to be itching to go out, take flights, meet groups of people and all for reasons that are frivolous.'
'More than just being a risk to ourselves, what's worse, is that we are a much greater risk to others'.
'This is the time to reassess our priorities rather than give into short sighted impulsiveness.'
'Use this time wisely and always remember, good things come to those who wait.'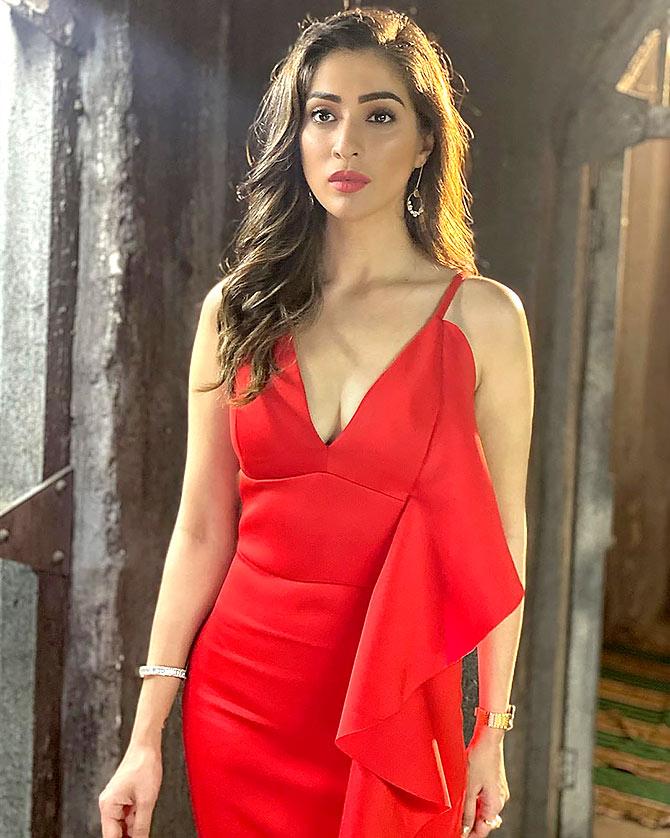 Laxmi Raai is promoting her series Poison 2.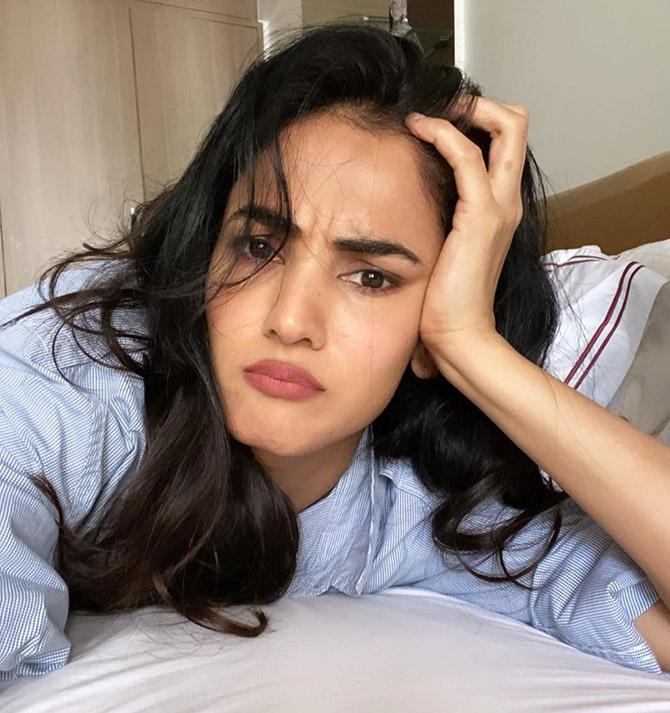 Sonal Chauhan is fed up: 'Now just Go Corona Goooooo'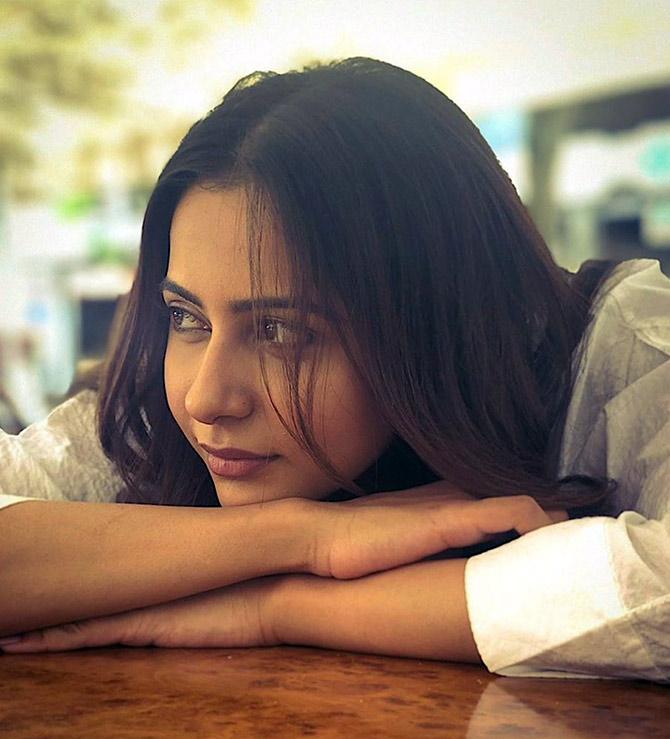 Rakul Singh is lost in thought.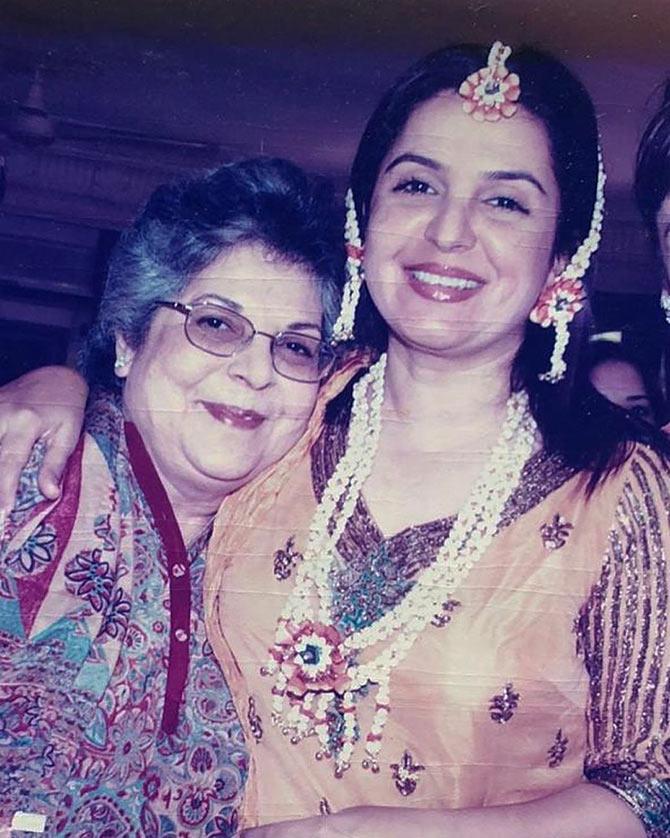 Farah Khan celebrates mum Menka's 75th birthday and writes, 'Life doesn't come with a manual.. it comes with a MOTHER..
'Happy 75th birthday to mine.. MENKA.. gifting me her sense of humour, her strength n her double chin!'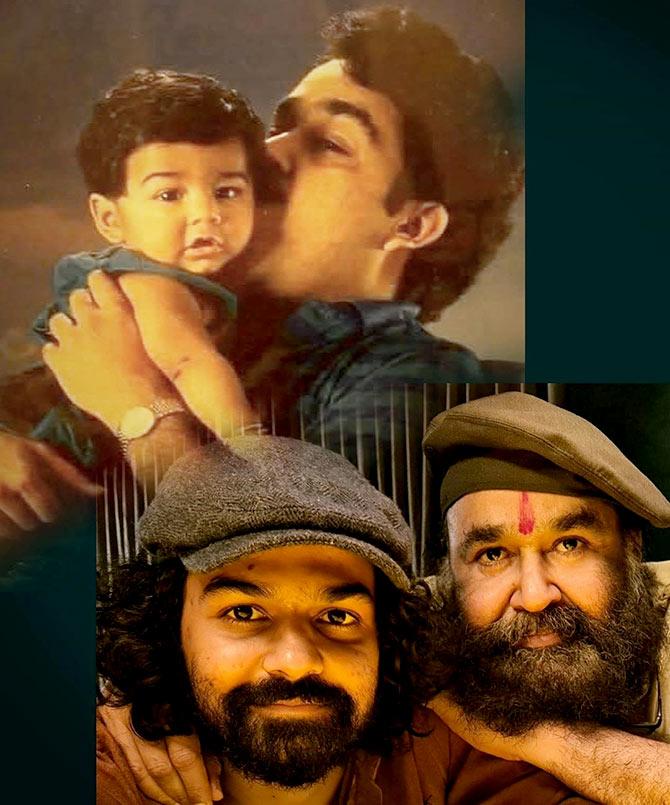 Mohan Lal celebrates son Pranav's birthday.
'My little man is not so little any more.. As you grow older, I only become prouder of the wonderful person you are turning into...'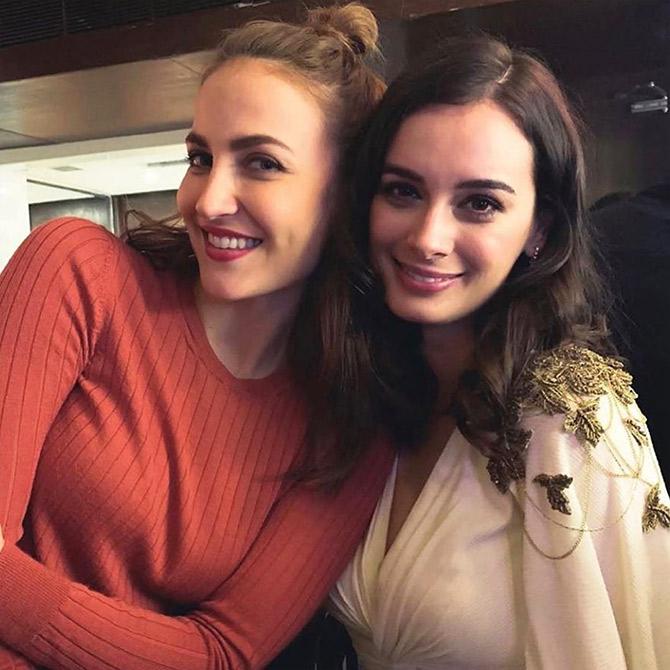 Elli AvrRam celebrates Evelyn Sharma's birthday.
'Happy birthday to my @evelyn_sharma. You carry so many exciting adventurous stories with you, and so much of knowledge about things that truly inspires!!!
'I'm so excited to read your first #ebook Five Seasons. Blessed to have a caring and intelligent friend like you!!! Love you lots my Ev'.