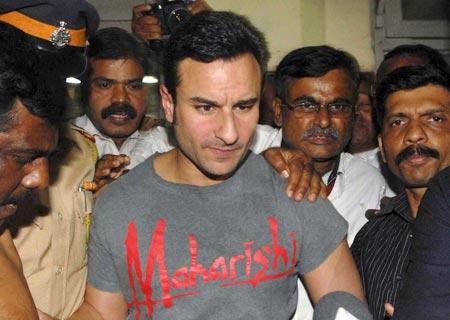 After being arrested for punching a fellow diner yesterday and getting out on bail, Saif Ali Khan released an official statement this morning, telling his side of the story .

He said, "There was an ugly incident last night where my friends and the ladies with us were abused and I was assaulted."

He further said, "I was hit and I defended myself. I have been  to the police station to answer the requirements of law as I am a law-abiding citizen. I have also filed a complaint about what happened last night and I am confident justice will be done."

"I have seen the interviews (of Iqbal Sharma, who was assualted by Khan) given on TV. They look like decent people. I cannot believe how aggressive they were the night before and the lies they are telling about me with such straight faces."

"I think they have the CCTV footage in the restaurant that will prove everything. I hope the media is able to remain impartial while the matter is being decided. I don't think any gentleman would have behaved differently."
Photograph: REUTERS/ Stringer