Here's congratulating Riya-Shivam, Ashmit-Mahek!
The gorgeous Riya Sen got married to her beau, Shivam Tewari, in a traditional Bengali ceremony in Pune.
Her sister, Raima, posted a lovely picture on Twitter that shows the bridal couple -- along with mum Moon Moon Sen -- performing a wedding ritual. Raima is also seen in the picture.
Riya, who has starred in films like Style, Jhankaar Beats and Apna Sapna Money Money, was last seen in the Bengali film Dark Chocolate, where her character was loosely based on Sheena Bora.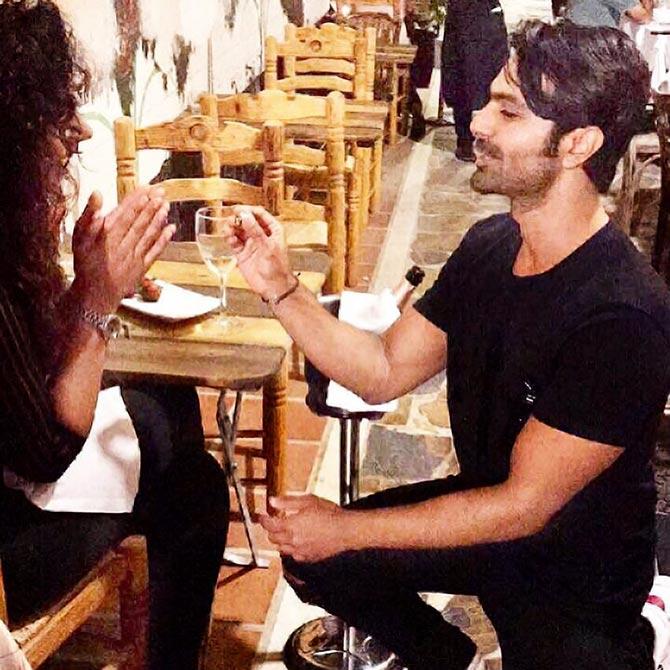 Interestingly, her former beau Ashmit Patel has also got engaged... to Mahek Chahal.
Patel and Chahal are Bigg Boss veterans, albeit from different different seasons.
Here's wishing both couples a lovely future!