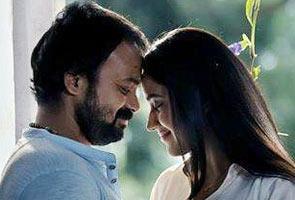 Director Vysakh tries hard to prove that he is a serious filmmaker with Vishudhan, but somehow he misses the larger plot in the process, writes Paresh C Palicha.

Director Vysakh, known for his mass entertainers, has tried to surprise viewers in his latest venture Vishudhan, a dark emotional drama with Kunchacko Boban in the title role.

The film opens with the camera focusing on gore all around and a voice-over intoning biblical phrases. Sunny (Kunchacko Boban), a young priest, is put in charge of a church in a rural area. The people there are faithful but poor. The church runs an old age home which is sponsored by the only rich man in the area, Vavachan (Hareesh Peradi).

There Sunny meets Sister Sophie (Mia George). The two working sincerely in the old age home and in the process discover the motives behind Vavachan's philanthropy. He has an agreement with the home that he gets the unclaimed dead bodies for the medical college run by his son (Krishna Kumar), which is always
short of cadavers.
When he is threatened with exposure, Vavachan begins a smear campaign against Sunny and Sister Sophie that gets the sister, an orphan, thrown out of the church on the charge of having an illicit affair with Sunny.
Sunny then leaves the priesthood to be her protector. They get married and eventually come back to the same place to live and prove that they have not done anything wrong. The story is wafer-thin and we cannot help feeling that director Vysakh has taken this sensitive subject just to prove that he is a serious filmmaker, but somehow he misses the larger plot in the process.
His bad guys and good guys are clearly distinct as black and white. The villain is over the top as far as acting goes.
Kunchacko Boban has been trying to do serious roles that suit his age for a while now. Mia gets a role that is on an equal footing with the hero and she pulls it off.
Vishudhan
, director Vysakh's attempt to get into the league of serious filmmakers, turns out to be clichéd to put it mildly.
Rediff Rating: