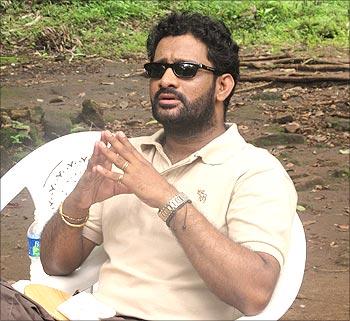 Oscar winning sound designer Resul Pookutty, who won many fans for his work in the Oscar winning movie Slumdog Millionaire, is back with his first Indian movie titled Pazhassi Raja.  
The film, which dates back to 1797, is about a king who probably is one of the first ones to ignite the light of freedom movement in India, even before the Revolt of 1857. Interestingly, Pazhassi Raja will be Resul's first movie in his mother tongue, Malayalam.
The movie starring stalwarts like Mammoothy and Sarath Kumar, will be released in five different languages including Hindi and English. The story is by M T Vasudevan and music by Illayaraja.
Resul was so impressed with the movie that he decided to be a part of it at any cost. "I got Pazhassi Raja when the shooting of the movie was complete. And like most movies in the south, Pazhassi Raja was shot entirely without music. It came to as a challenge to create music for a movie that doesn't belong to this era," the 39-year-old says.
Understanding the grandeur of this epic, Resul decided to recreate the sound of the 18th century era using all natural elements. "It is a period film and we live in the contemporary world. It was difficult to recreate every detail of the sound for scenes from the battlefields and for the footsteps of the Brahmins who didn't wear leather footwear. So I took a team of 200 men to the actual locations of the movie and recreated the sounds", says Resul.