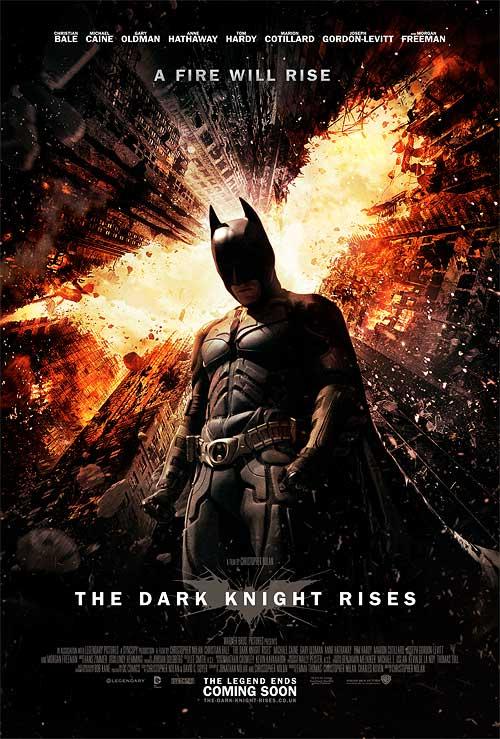 Accompanied by the tagline
The Legend Ends,
 Warner Bros today released the poster of
Dark Knight Rises,
the final of Christopher Nolan's
Batman
trilogy. 
While previous poster of the superhero franchise was dominated by its villain, the Joker, played superbly by late Heath Ledger, the new poster places Christian Bale's Caped Crusader in
the middle of a burning Gotham City. 
It is a rework on the first teaser which showed the Gotham skyline resembling a giant bat. This time, Batman is standing in the middle of an engulfed city. The poster accompanies the phrase 'A Fire Will Rise'. 
The film, which releases on July 20, will see the return of Bale, Morgan Freeman, Gary Oldman, and Michael Caine, and
will introduce Anne Hathaway as Catwoman, Tom Hardy as prime antagonist Bane, Marion Cotillard as Miranda Tate, and Joseph Gordon-Levitt as John Blake.