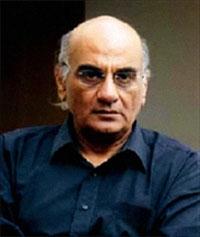 Noted film-maker Mani Kaul, who was considered one of the pioneers of new Indian cinema, died in New Delhi on Wednesday after a prolonged illness.

Kaul, 66, is survived by two sons and two daughters. He breathed his last at 1 am at his home in New Delhi after he was discharged from hospital, his family said.

Kaul, born in Jodhpur in Rajasthan to a Kashmiri family, was ranked among the film-makers who contributed to new Indian cinema with their exemplary movies. His uncle was well-known actor-director Mahesh Kaul. 
Mani Kaul began his career with Uski Roti in 1969 which won him the Filmfare Critics Award for best movie and his other movies like Ashad ka ek Din, Duvidha and Idiot
also won awards. 

A graduate from the Film and Television Institute of India, Kaul's Siddheshwari won the National award for best documentary film in 1989.  
The Centre's interlocutor on Kashmir, Dileep Padgaonkar, condoled Mani Kaul's death and said, "He had a luminous mind. He shed light on making innovative films."

"Mani will be remembered as one of the pioneers, along with Kumar Shahni, of a parallel cinema movement in India. He
was also a great teacher of Indian cinema and an accomplished Dhrupad singer," he said.