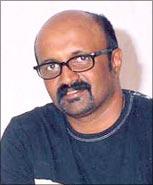 Ravi K Chandran who shot Fanaa, prefers commercial films to offbeat films. He explained this choice to Shobha Warrier. Here are some excerpts from the interview:
You once told me you had reservations about working in typical commercial films. Do you still have such doubts?
I have understood now that unless you work in a successful commercial film, people will forget your work. Everybody talks about the cinematography of only bigger films. The exceptions are films like Mani Ratnam's Yuva. Even though the film didn't do well commercially, people remember Yuva.
In the case of Black, it was a commercial hit and also appreciated for its aesthetic value. So, it is a good combination. On the other hand, Fanaa is a very big commercial hit, and so it feels good to be associated with such a huge hit.
On the other hand, when I say I worked in Paheli, not many know that because it is not a commercial success. When I do a good Malayalam film, only those in Kerala will know about the film. It may run in a few theatres, and I may even get a National Award but you don't even get the DVD of the film. So, your work remains unknown and unnoticed.
Pix: The road from Black to Fanaa
So many graduates of film institute start work in offbeat films but soon change track. Why?
You come out of the film institute after watching all the classics made in the world. And you have this urge to make (those kinds of) films. So all of us try to experiment with lenses, light and colours because nobody is bothered if the actor's face is visible or not. In an offbeat film, you need not be worried about someone standing in the dark and talking. So, you do all these things when you are young and raw, and working for a low-budget film.
But in a commercial film, you can't experiment like that because lots of money is at stake.
See, a film like Fanaa was released with 700 prints while a Malayalam film like Punaradhivasam had only 14 prints! My next film with Sanjay Leela Bhansali will have some 2,000 prints!
What does working in a commercial film like Fanaa mean to you?
I will give you an example: when the taxi-driver who was taking me to the hotel learnt that I was going to collect my award, he wanted to know the names of the films I hade done.
His face lit up, not when I mentioned Black or Dil Chahta Hai, but when I mentioned Fanaa. That is because Fanaa is a big hit there (Dubai).
Commercial cinema is like eating in a five-star hotel and art cinema is like eating a home-cooked meal! I am not degrading art cinema. I have done art films like Punaradhivasam which won a National Award. Yet I have been asking for a DVD of the film but I can't get one. It is so frustrating.
At the end of the day, you want people to see your work and appreciate it. So, when I get a chance to do a film that can reach a wider audience, I should do it.
So, do you feel satisfied now that Fanaa is a hit?
Yes. You have put in one year of your time in a film and the feeling that it has not gone waste is great. You are away from your family, friends and relatives for one whole year, and when this time is rewarded by success, you feel satisfied. You are getting money, fame and success for forgoing so many things in life.
I love commercial cinema and I get satisfaction working there. Yes, I watch a lot of offbeat films and I admire all those filmmakers because in offbeat cinema you try a lot of new things which you don't in a commercial film.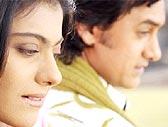 When we first met, you told me for your personal satisfaction, you do films like Punaradhivasam. Now, your opinion on satisfaction has changed...
No, I have not changed. What I said was I can't even have a DVD of Punaradhivasam. If you ask me to show you the film, I can't! Will I get a DVD of Adoor Gopalakrishnan's Elipathayam? No. I still want to do those kinds of films.
Yesterday, I met (Hazaaron Khwaishein Aisi director) Sudhir Mishra and we will do a film together. He asked me, 'How long will you be doing commercial films? Just take your camera and shoot a film for me.'
Why do I want to do a film with him? I can experiment a lot with his film. I will definitely get more satisfaction when I do a film like Kannathil Muthamittal. It is more creative. You don't have to work to make someone look beautiful.
It is like Mohanlal doing a Vaanaprastham and Narasimham with the same grace. It is not wrong to do commercial films. You have to strike a balance between commercial and art cinema. I still want to do films with Jayaraj, Cheran and Selvaraghavan.