Mardaani 2 is a sequel to her 2014 movie in which Rani played a tough cop.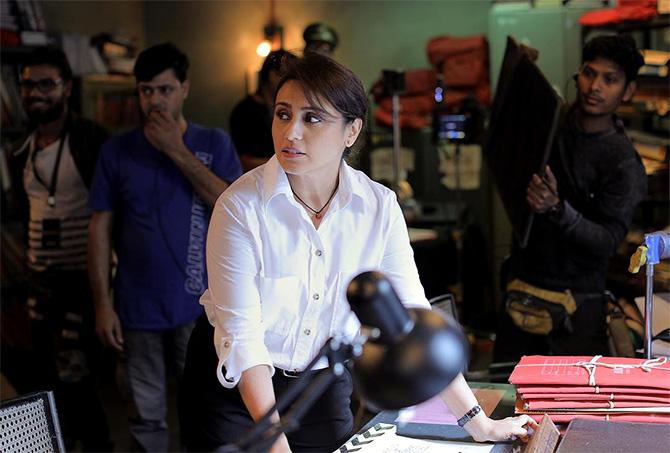 Last year, Rani Mukerji made a solid comeback in Hichki.
The actress had taken a break from the movies after her 2014 wedding to cine mogul Aditya Chopra. The following year, Rani and Adi had their daughter, Adira.
Rani was lauded for her nuanced performance as a school teacher who suffers from Tourette syndrome in Hichki, which released in March 2018.
Rani has now started working on Mardaani 2, the sequel to her 2014 thriller Mardaani in which she played tough cop Shivani Shivaji Roy -- or as our critic Sukanya Verma noted in her review, 'Rani Mukerji plays Liam Neeson!'
Sharing an Instapic on the Yash Raj Films Insta feed, team YRF wrote, '#RaniMukerji starts shooting for #Mardaani2'.
Photograph: Kind courtesy Yash Raj Films/Instagram