The son has put his career on hold to help his mum look after his dad.
Even as Rishi Kapoor receives medical treatment in New York, his wife Neetu keeps us updated about their life in the Big Apple.
She posted pictures of Rishi enjoying a stroll in Central Park with her as well as a walk on New York's streets with son Ranbir.
'When roles are reversed #cycleoflife #gratitude #faith', Neetu wrote about the adorable father and son picture.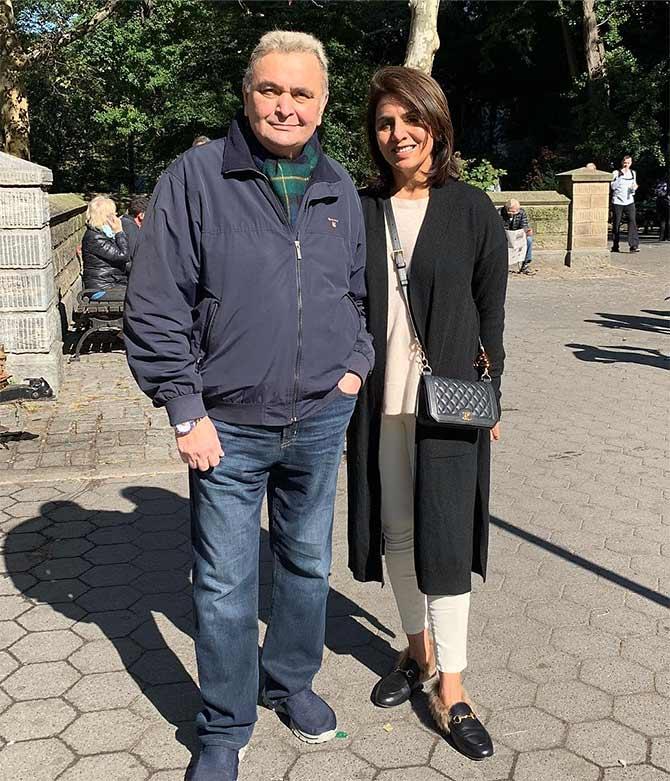 Rishi has been in New York for three weeks now and has had several visitors including Priyanka Chopra, Sonali Bendre, Anupam Kher and Alia Bhatt
Earlier this week, Chintukaps and Ranbir caught up with Robert De Niro for a drink.
We can't wait to have Rishi back in Desh soon!