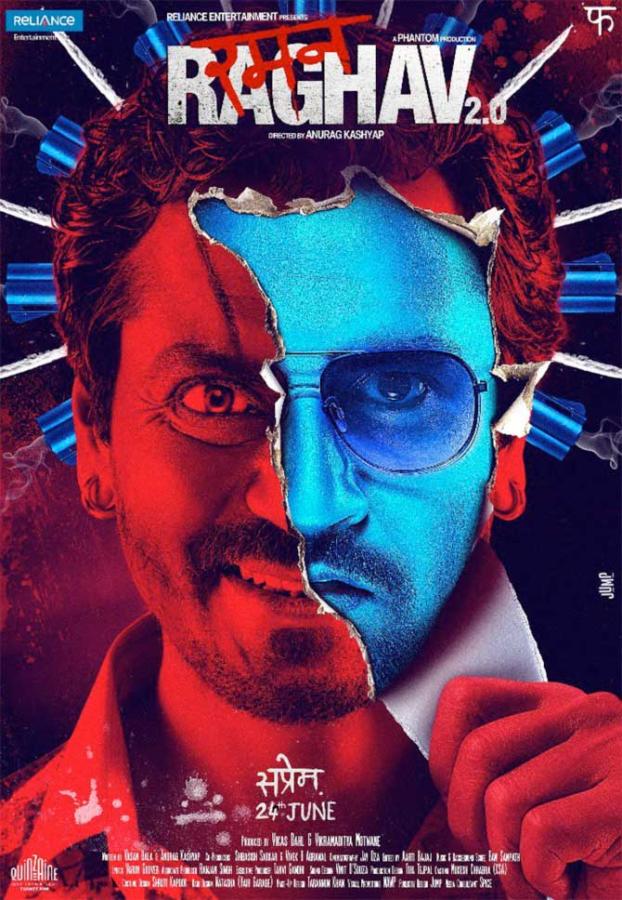 In his 13-year long career, the gifted Nawazuddin Siddiqui has played some of the most complex characters on screen.
But none are emotionally and physically exhausting as the one in Raman Raghav 2.0, Anurag Kashyap's film on the real-life serial killer from the 1960s who bludgeoned at least 40 people to death before being apprehended.
Playing the cold-blooded psychotic criminal was a daunting experience for Nawaz.
"Every time I spoke those despicable lines of Raman and carried out his horrible acts of violence I felt unclean, compromised... something died inside me," Nawaz says emotionally.
"How could I be speaking and acting on behalf of a man so reprehensible?"
The character even made the Badlapur actor physically ill. "I ended up in hospital. I felt I was suffocating from inside. One day, I just fell unconscious while doing a scene."
He adds, "When I was taken to hospital, I was told I was muttering Raman Raghav's lines in my semi-conscious state."
Nawaz will never again play a character so depraved and violent.
Interestingly, the 42-year old actor's idol Dilip Kumar went through the same thing after playing the maniacally depressive Devdas. In fact, the Thespian had to seek psychiatric help to snap out of his suicidal melancholy.
Says Nawaz, "I am aware of what Dilipsaab went through. After Devdas, he played light-hearted roles in Azad and Kohinoor."
"After Raman Raghav, I am doing Sohail Khan's Ali which is a complete stress-buster for me."