The Great Showman's five children remember him on his 93rd birth anniversary.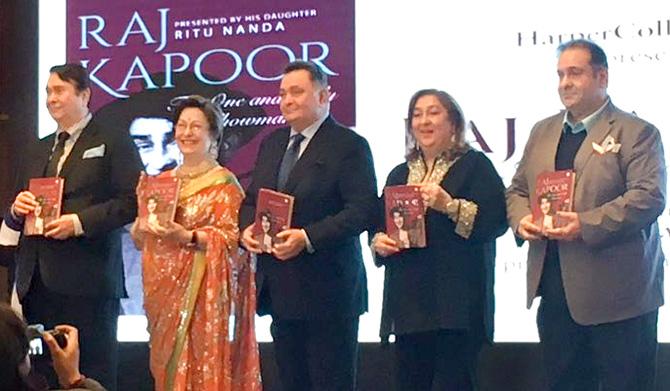 IMAGE: Randhir Kapoor, Ritu Nanda, Rishi Kapoor, Reema Jain and Rajiv Kapoor. Photograph: Kind Courtesy Riddhima Kapoor Sahani/Twitter
Raj Kapoor's 93rd birth anniversary was celebrated in a special way in New Delhi on Thursday, December 14, evening.
His five children -- Randhir Kapoor, Ritu Nanda, Rishi Kapoor, Reema Jain and Rajiv -- compiled a tribute to their illustrious father in a book, Raj Kapoor: The One And Only Showman, published by HarperCollins India.
Raj Kapoor's name, Amitabh Bachchan said in a special tribute, 'reflects the spirit of India as a country full of life and zest.'
In an emotional video message from Thailand where he is shooting Thugs of Hindostan, Bachchan -- whose daughter Shweta is married to Nikhil Nanda, Ritu Nanda's son -- noted, 'The name Raj Kapoor only signifies one word -- India. The Indian showman of all time.'
'Visit any part of the world and your own Indian identity gets identified by his name... Such was and still is his presence. It will be very difficult to describe the phenomenon of Raj Kapoor,' Bachchan pointed out.
'Was it the choice of his stories that he so passionately got involved in... To be able to read its effect into the eyes of the audience? Was it the music of his films? Every note, word, musical interval... The tune we still remember after so many years... His production elegance never seen before. His penchant for getting the right cast for every story...' Bachchan noted.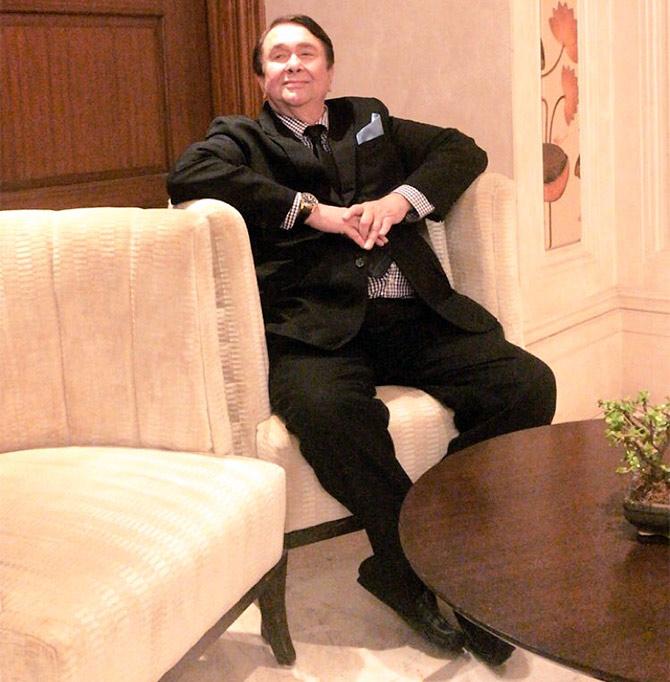 IMAGE: Randhir Kapoor. Photograph: Kind courtesy HarperCollins India/Twitter
Bachchan recalled an instance when the two of them were in Tashkent, then in the Soviet Union, and the organisers of the event asked Raj Kapoor to sing a song, to which he ended up crooning to Saare Jahan Se Achcha...'
'No one could ever match his love, his zest for life, which reflected in his works,' the actor added.
He recalled Raj Kapoor walking into the ICU at the Breach Candy hospital smiling when Bachchan was recuperating after his accident on the sets of Coolie in 1982.
Raj Kapoor opened up a champagne bottle, toasting to Bachchan's good health, saying, 'With this bottle, we shall launch the ship of love again'...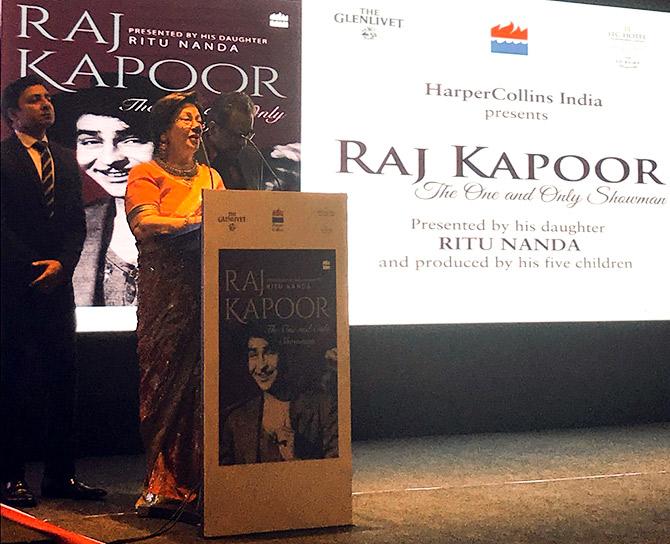 IMAGE: Ritu Nanda. Photograph: Kind courtesy HarperCollins India/Twitter
In a tribute to Shashi Kapoor, Raj Kapoor's youngest brother who died last week, Rishi Kapoor commenced the event reading an excerpt from the book where the late actor recalled that his eldest brother was like a 'father' to him.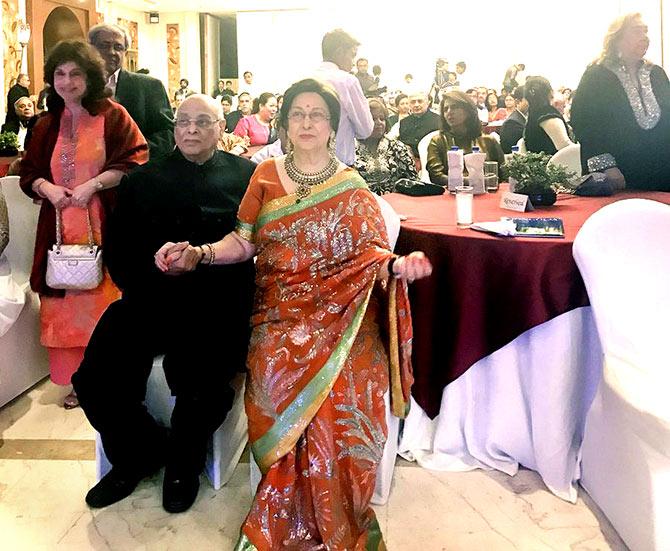 IMAGE: Ritu Nanda with her husband Escorts Chairman Rajan Nanda. Photograph: Kind Courtesy HarperCollins India/Twitter
Ritu Nanda quoted her father's memorable song Jeena Yahaan Marna Yahaan from Mera Naam Joker, and said, 'I wanted to bring together all those people who have been touched by Raj Kapoor in one way or the other.'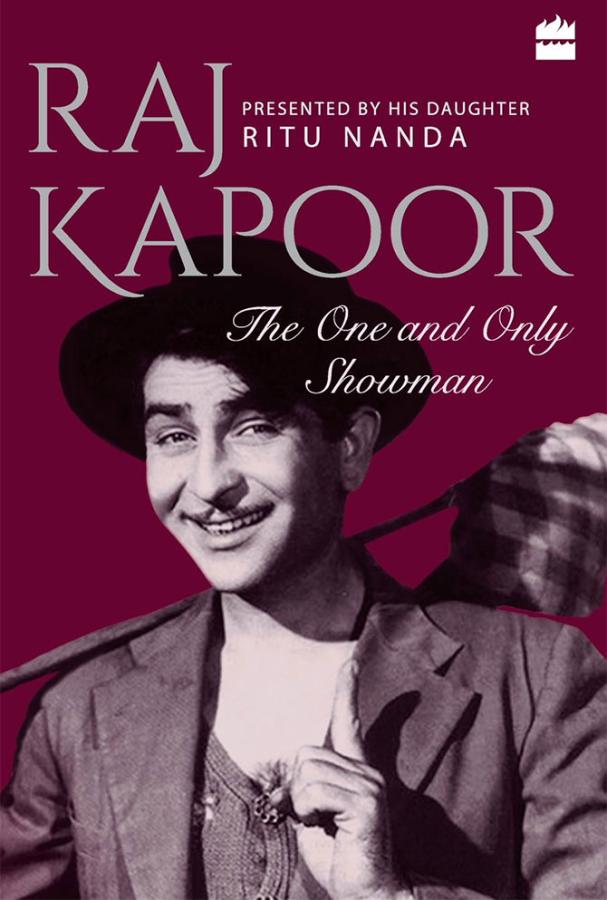 IMAGE: The book cover. Photograph: Kind courtesy HarperCollins India/Twitter
While Reema remembered how, as children, her father's birthday was like a 'national holiday' for them, her elder brother Randhir recalled the love their father received in Russia, and in present day Tajikistan and Uzbekistan.
When Ritu and he travelled to China, Randhir Kapoor said Rajji's eldest children realised the Chinese loved him as much as the Russians.
'When they recognised us as Raj Kapoor's children, they refused to take money from us,' Randhir said, 'saying that the love they got from his films they cannot (trade it) for money.'
The book launch was attended by Jaya Bachchan and her daughter Shweta Bachchan Nanda, Neetu Kapoor and her daughter Riddhimma Kapoor Sahani, Nafisa Ali, among others.