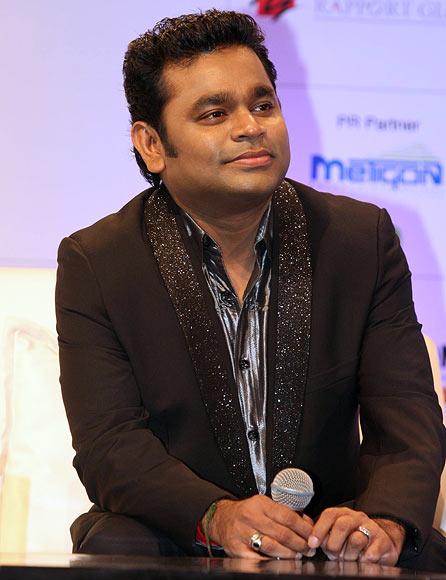 After performing all over the world, AR Rahman will finally have his first road trip in India.

Called Rahmanishq, the multi-city tour will kick off in October.

So why did it take him almost 20 years to do his first road trip in India? "It is always exciting to perform for fans," he explains. "It will be an experience of music, joy and fun. Everything has a right time. It's so good that this is happening now. Three years ago, I didn't even know my future.

"Whenever we think of city tours, we only
think of Mumbai and New Delhi. I always wanted to go to cities you usually don't think of," Rahman said at a press conference.
That's the reason Rahman will perform in Kolkata (October 1), Visakhapatnam (October 12), Jaipur (October 20) and Ahmedabad (October 27).
Rahman confessed that he's always nervous at the start of each performance. But once he's on stage, the fear is gone.
The maestro will personally interact with his fans on the tour.
Singers Neeti Mohan, Harshdeep Kaur, Vijay Prakash, Javed Ali, Shweta Pandit, Sukhwinder Singh, Mano and Ranjit Barot will also be part of the tour.
Photograph by Pradeep Bandekar