Dulquer celebrates a precious birthday... Sonu Nigam donates blood...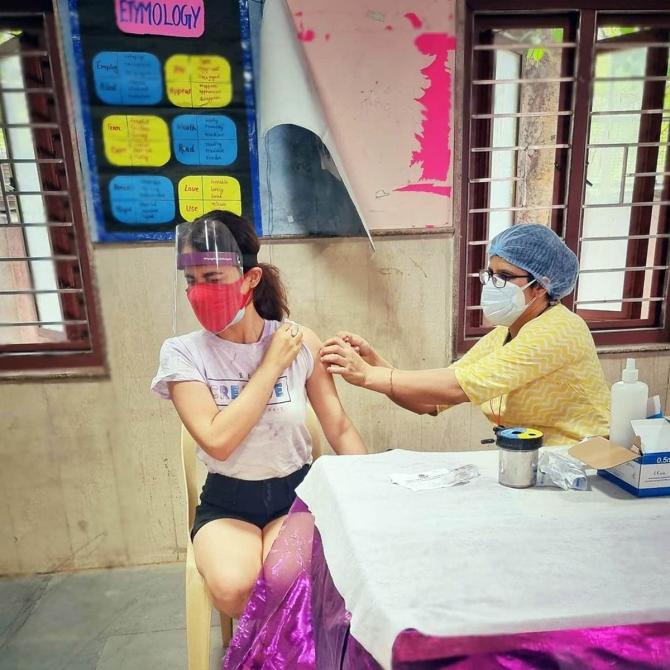 Radhika Madan gets vaccinated.
'I urge everyone to get themselves registered and get their shot and please take full precautions at the vaccination centres.
'Wear double mask, sanitise your hands, maintain distance and don't panic.
'Don't forget to get a good night's sleep the day before and stay well hydrated.'
Sarah Jane Dias is all ready to work from home.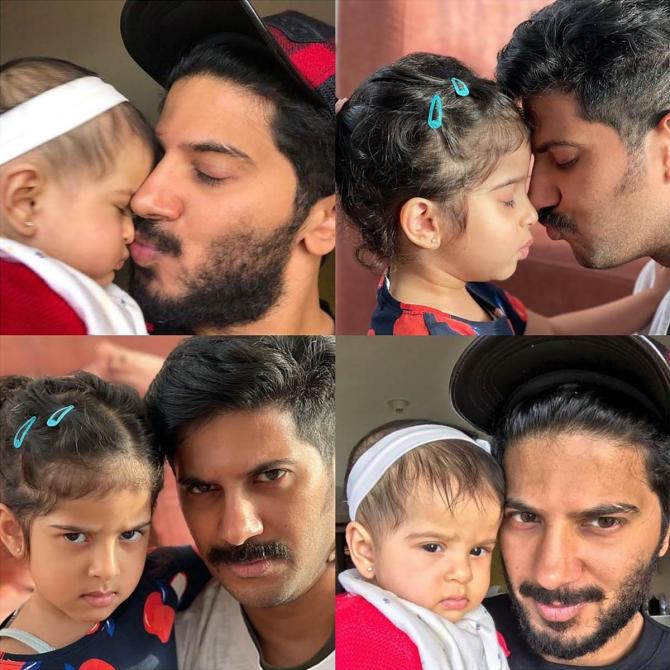 Dulquer Salmaan's daughter Maryam turns four, and the proud papa celebrates her various moods.
'We should make these pictures an annual thing. What say Marie?
'My favourite thing to do whenever I am away, is to look at every single photo I have of yours from the time you were born. It's the only way papa can make it through the time he spends away from you. Of all those these always have a special place in my heart.
'It's another lockdown birthday for you. And this time you had no friends over. Still you were the happiest little girl.
'May Allah always ensure you're happy and smiling just as you are. We your family could ask for nothing more. You're our joy and blessing. Our smiles and our laughter.
'Happy birthday my darling. 4 years old!! We know for a whole year you're going to wait for your next birthday. We hope you had the most special day boobootum.'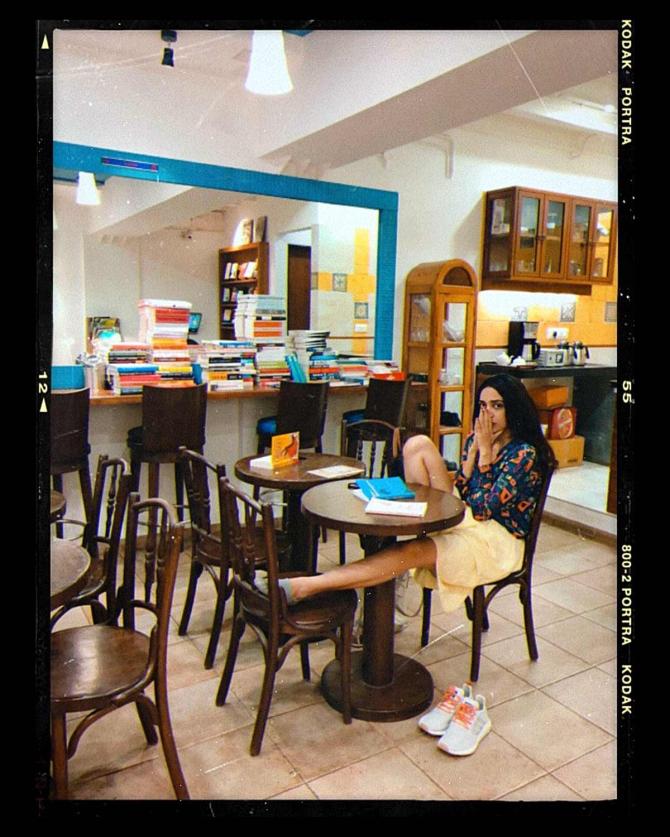 Sobhita Dhulipala shares the story behind this throwback picture: 'These pictures were taken by my best friend @hetalchhabria in May 2018, when I was weeping after reading a beautiful book of poetry.
'I had gone to my favourite library in Bombay and decidedly wore a very colourful shirt because it was my birthday.'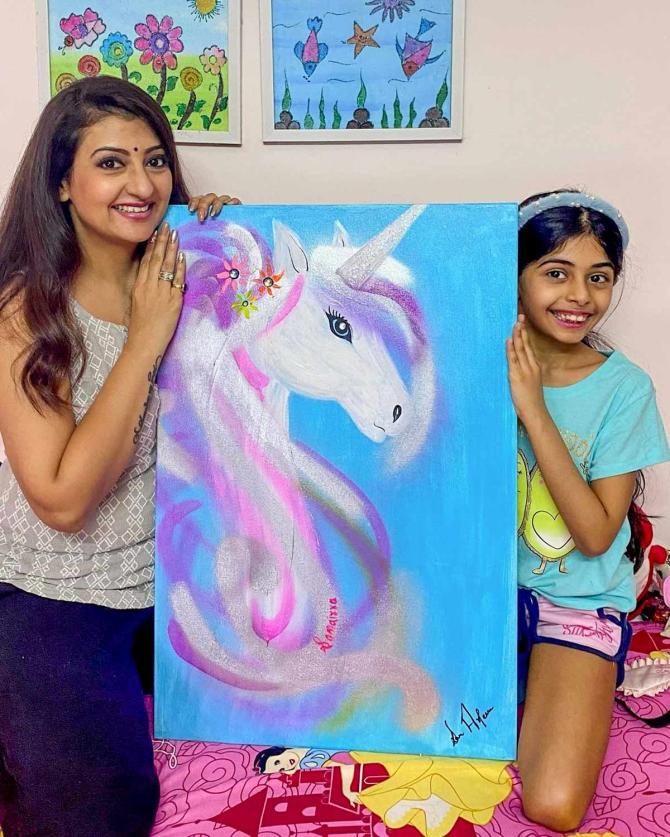 Juhi Parmar is missing her daughter Samairra.
'I love the dreamworld of childhood, of unicorns and magic! And the one to take me back to it has been my little one, its like I'm taken away from all that is happening in this world when I am with her. And here I am cherishing these pictures right now because I am away from her and I know in my heart I miss her sooooo much!'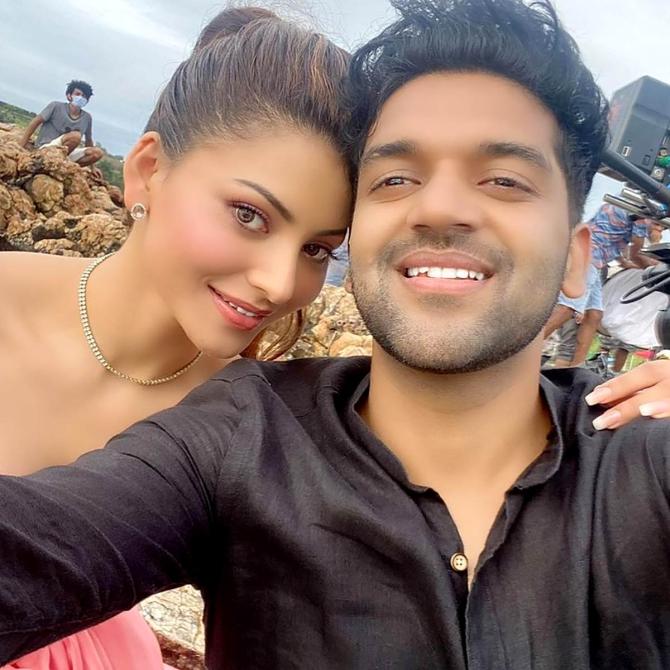 Guru Randhawa takes a selfie with Urvashi Rautela while shooting for the song Doob Gaye.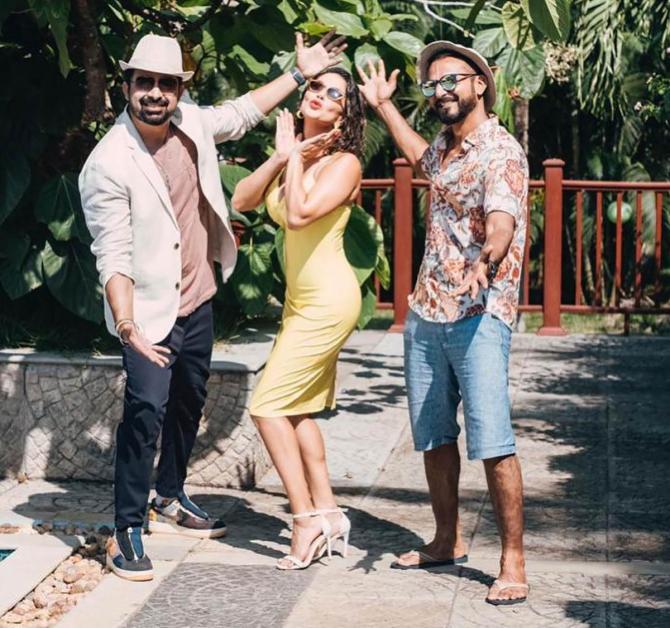 Sunny Leone post a picture with Ranvijay Sangha and Nikhil Chinapa and asks, 'Are you enjoying the love and drama on @mtvsplitsvilla as much as we did!!'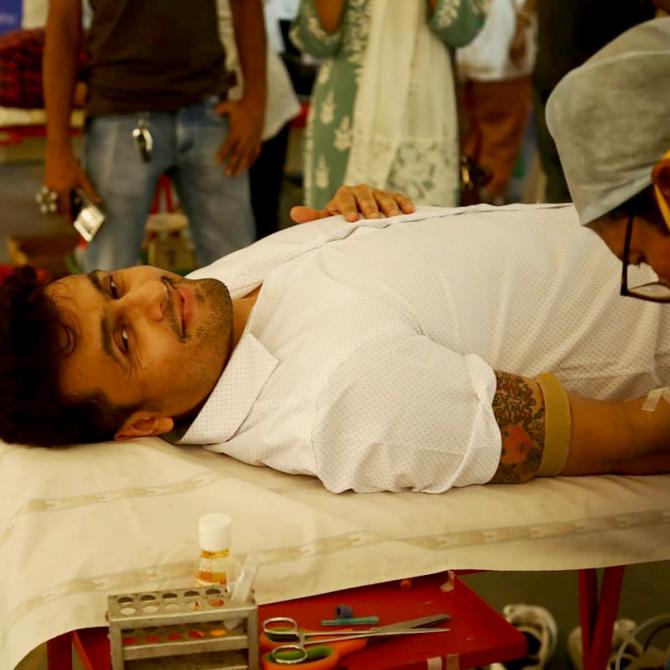 Sonu Nigam donates blood.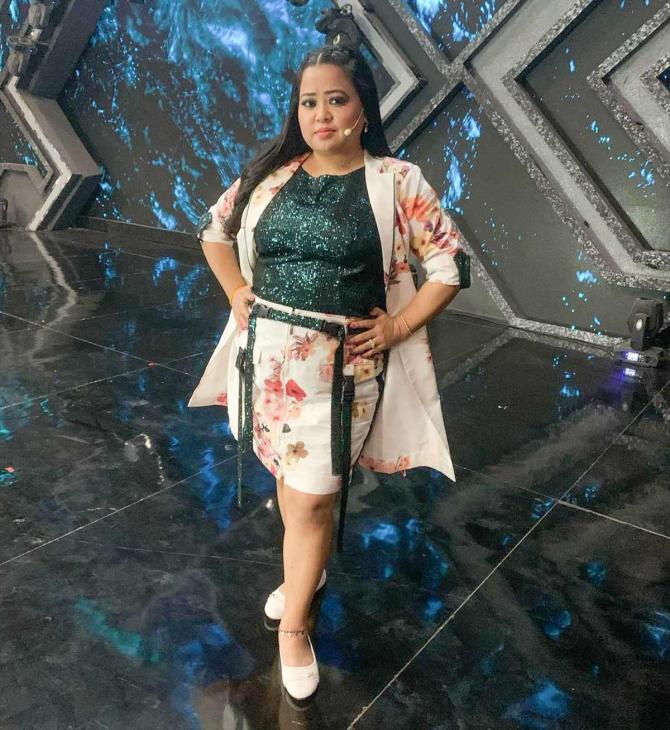 Bharti Singh shoots for Dance Deewane 3.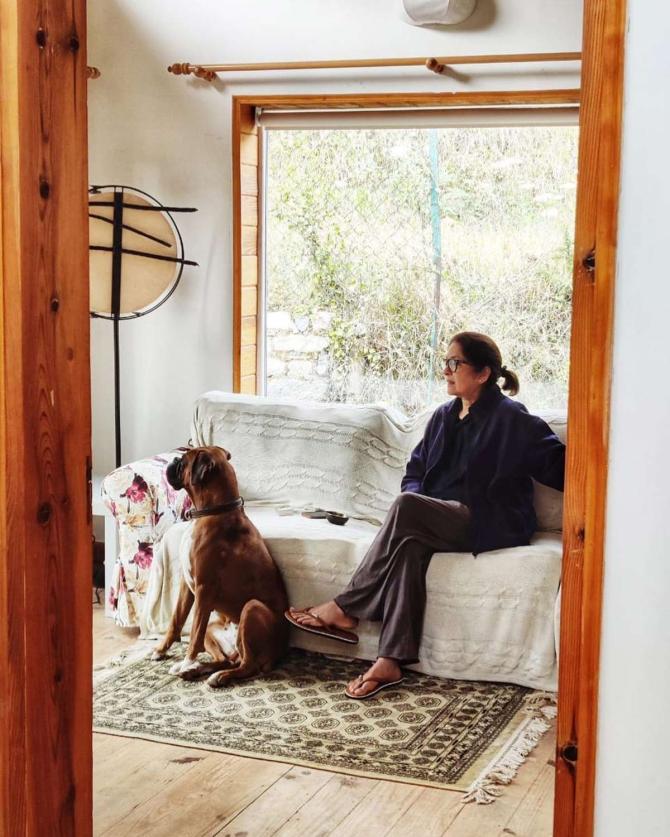 Neena Gupta enjoys some quiet time.