Shriya plays with her dog...Karishma enjoys the breeze...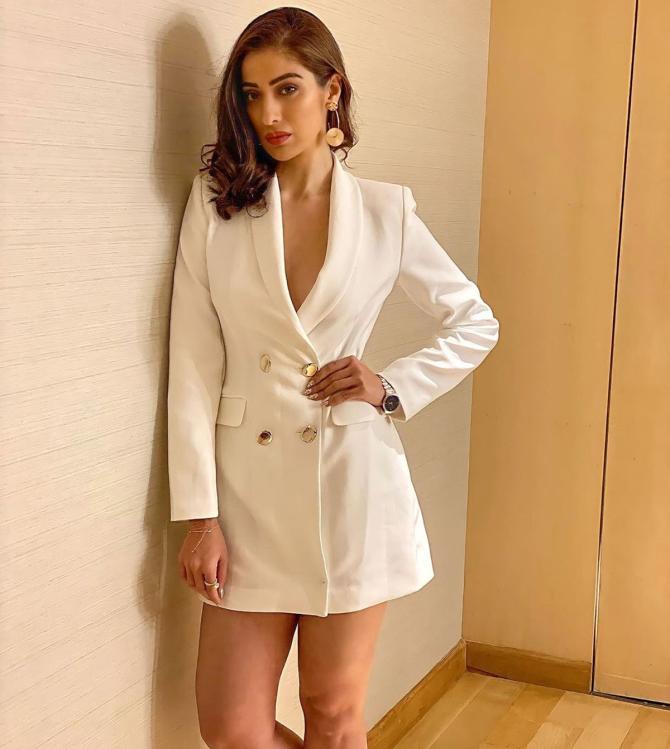 Laxmi Raai is the ultimate boss lady.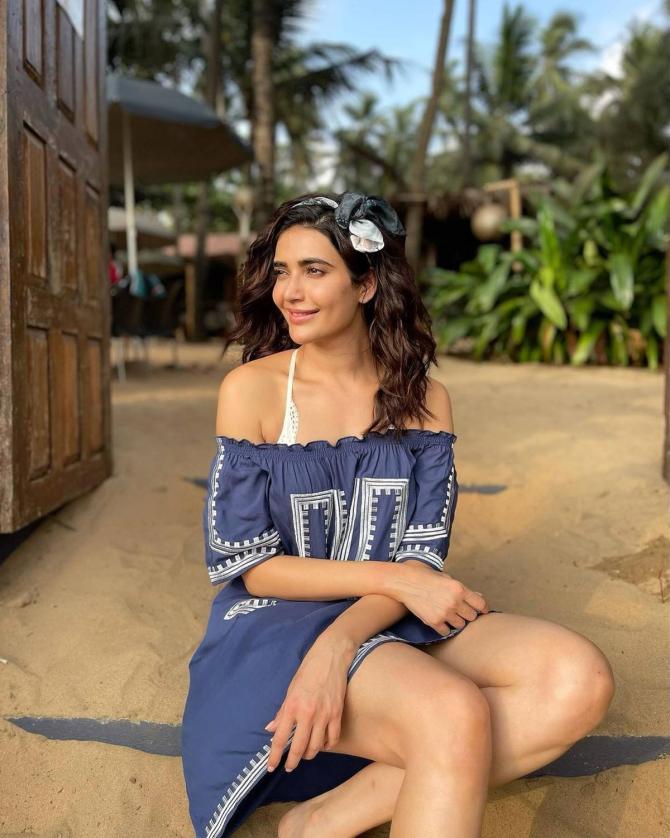 Karishma Tanna enjoys the breeze.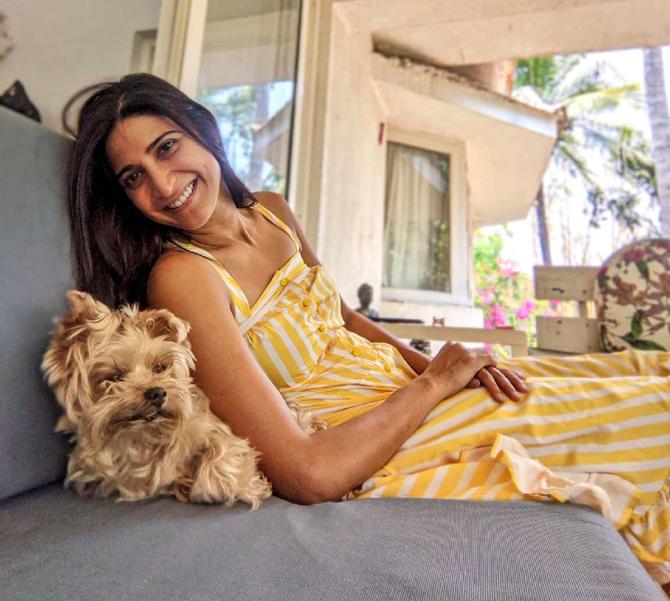 Aahana Kumra likes her furry pillow!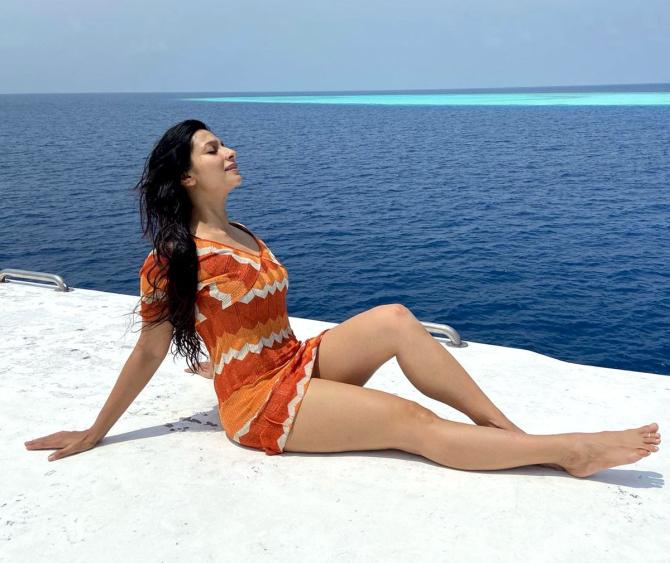 Tanishaa Mukerji: I love the outdoors! The sound of the ocean but Nature is fighting back with corona. Locking us up.
'We are lucky to have this ocean this air this sun. But if we don't change our future generations won't be so lucky. Masks will be permanent not temporary!
'The ocean gives us life and After everything the fishing corporations are back at it. Need of the hour is drastic steps but governments are failing to act.
'If the ocean doesn't survive neither do we. The endless ocean in all its glory! Inspired by nature's colours, let's strive to preserve it!'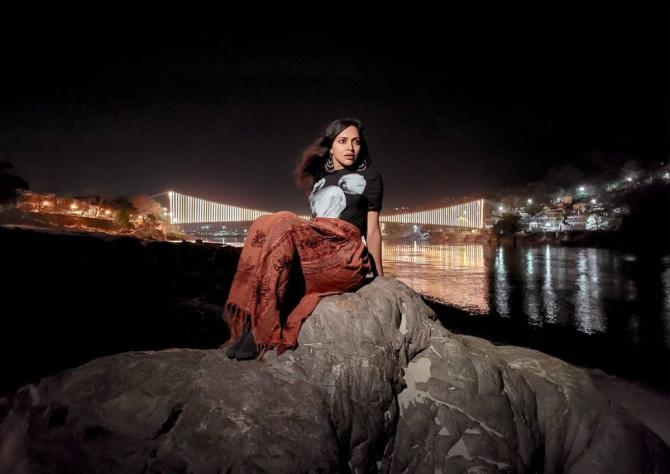 Amala Paul quotes American Tibetan Buddhist Pema Chödrön: 'In life, we think that the point is to pass the test or overcome the problem. The real truth is that things don't really get solved. They come together for a time, then they fall back apart. Then they come together again and fall apart again. It's just like that.
'Personal discovery and growth come from letting there be room for all of this to happen: room for grief, for relief, for misery, for joy.
'Suffering comes from wishing things were different. Misery is self inflicted, when we are expecting the "ideal" to overcome the "actual," or needing things (or people, or places) to be different for us so we can then be happy.
'Let the hard things in life break you. Let them effect you. Let them change you. Let these hard moments inform you. Let this pain be your teacher. The experiences of your life are trying to tell you something about yourself. Don't cop out on that. Don't run away and hide under your covers. Lean into it.
'What is the lesson in this wind? What is this storm trying to tell you? What will you learn if you face it with courage? With full honesty and - lean into it.'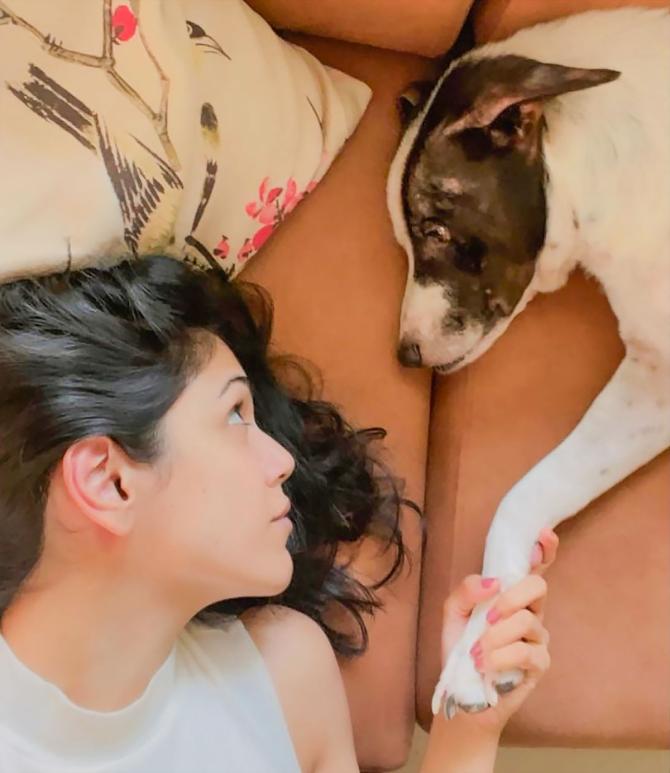 Shriya Pilgaonkar's companion 'makes everything better'.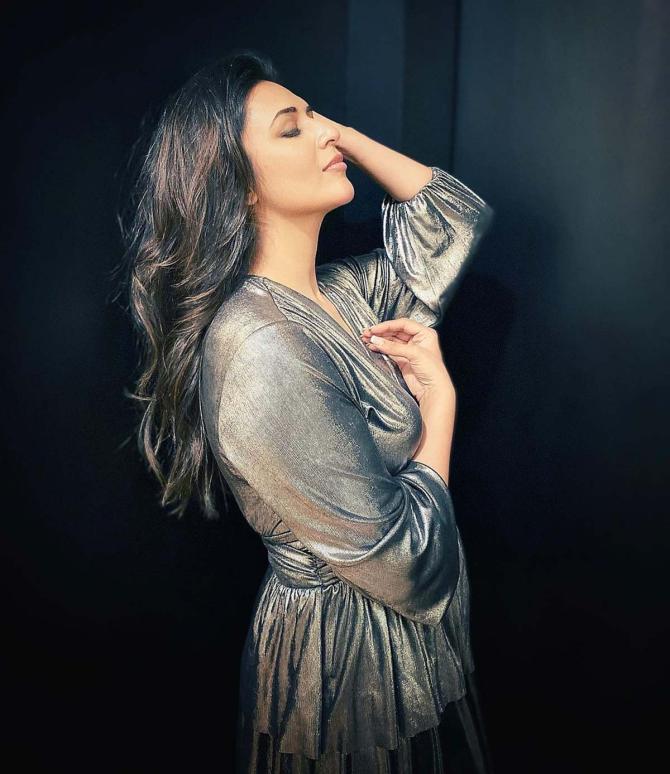 'All this phase is teaching me is- There's no good time or bad time to acknowledge what you have in life.... there's just this time!' exclaims Divyanka Tripathi.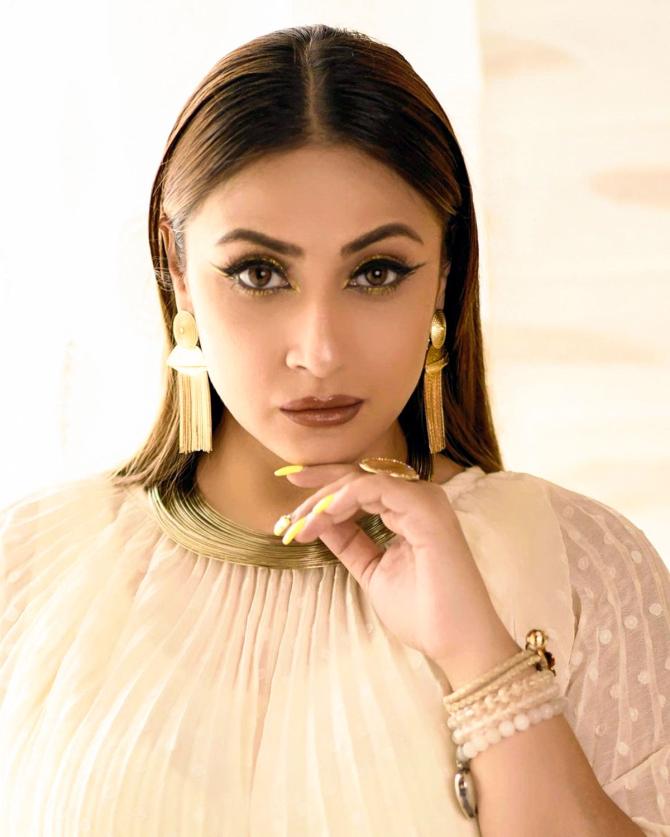 Urvashi Dholakia goes gold.
Where's Ankita Lokhande headed?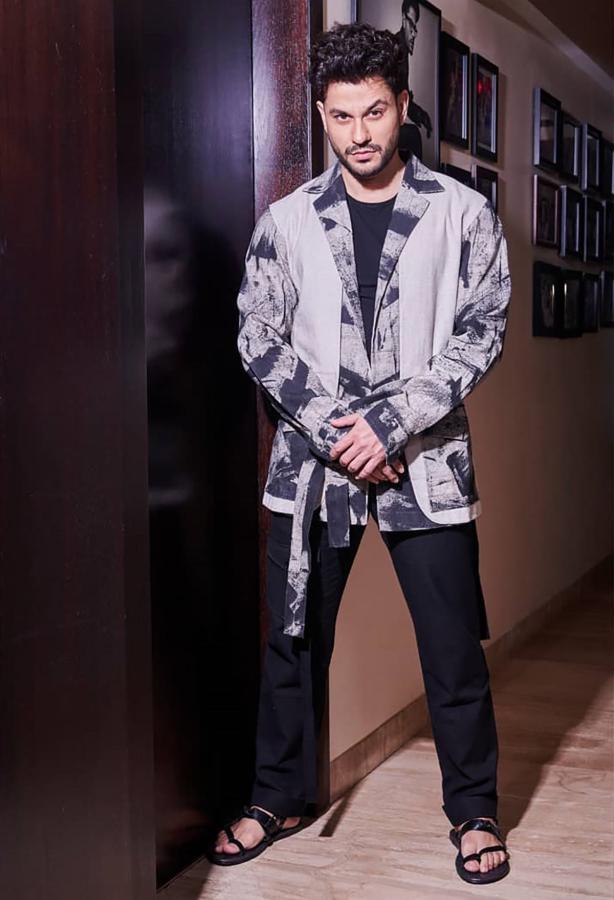 Kunal Kemmu puts on his A game.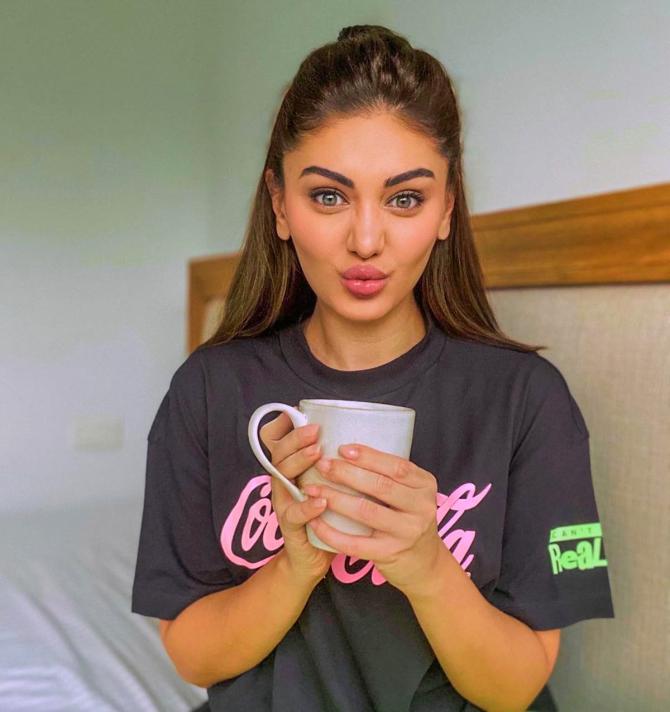 Shefali Jariwala pouts.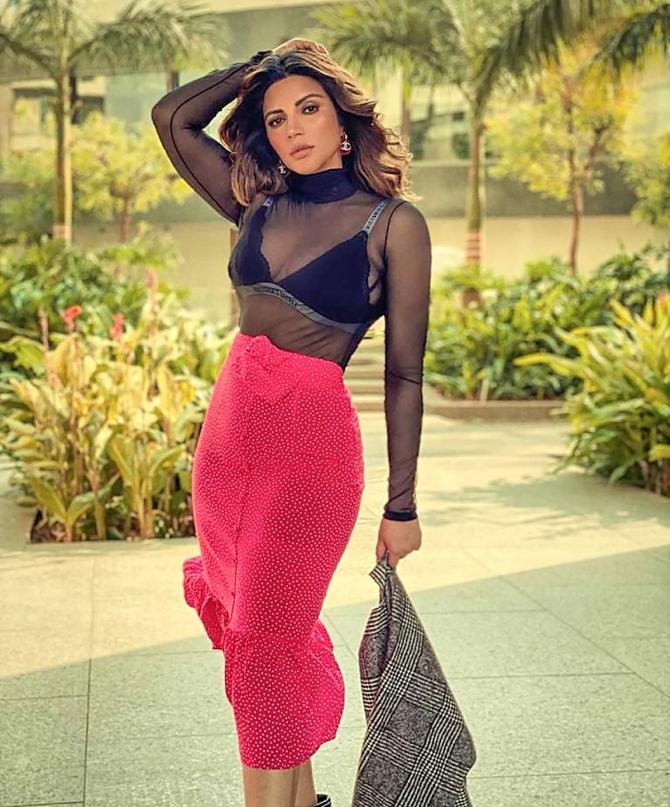 Like Shama Sikander's sheer top and pink skirt?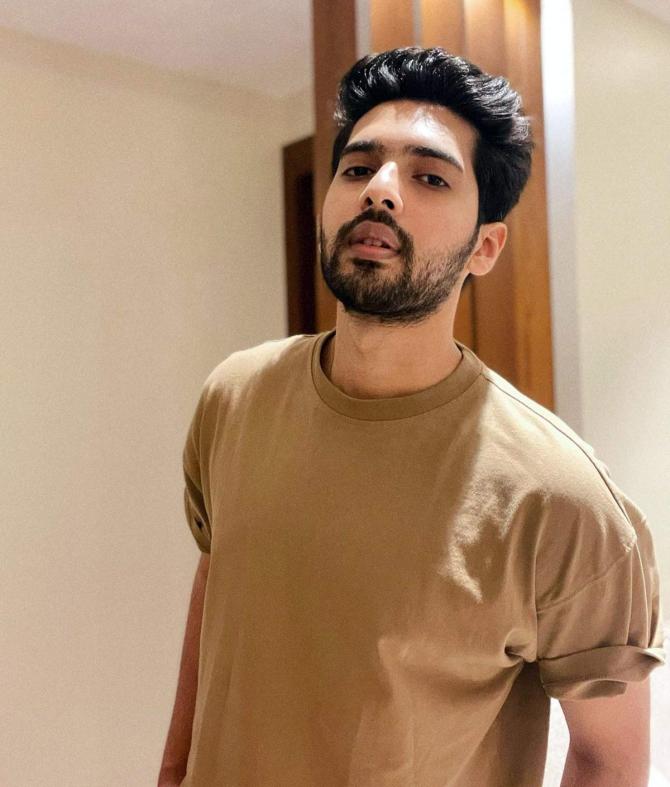 Armaan Malik does a photoshoot at home.