His formidable missus turned a year older on March 26.
While Anil, Sonam, Rhea and Harshvardhan Kapoor are always in front of shutterbugs, they all defer to the boss at the Kapoors's home in Juhu, north west Mumbai: Sunita Kapoor, wife and mother.
Sunita keeps a hawk's eye on her hubby's diet and all things else and ensures her daughters and her laadla son are no Bollywood brats. Sonam, Rhea and Harsh are likely the best brought up kids in Bolly Town.
Sunita celebrated her birthday with family and close friends at the fancy Soho House in Juhu.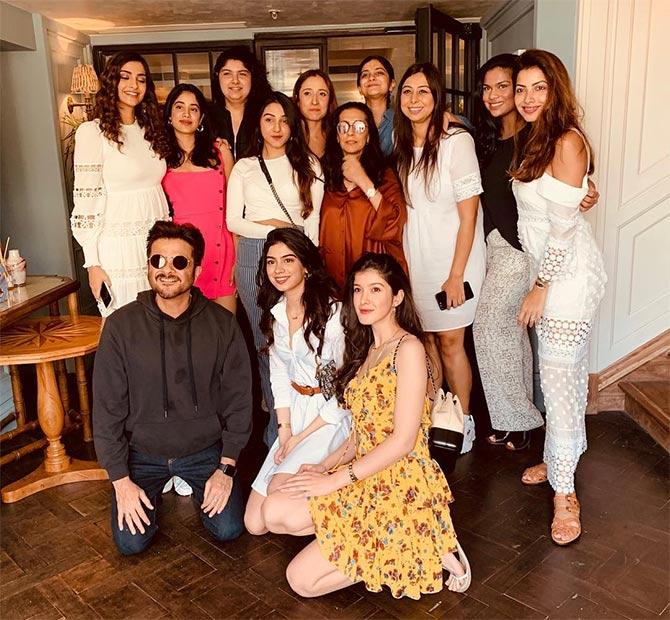 Earlier in the day, Sunita posted Instapix, providing a sneak peek of her birthday bash.
Along with the pix, Sunita wrote, 'We take photos as a return ticket to a moment otherwise gone'.
Apart from Sonam and Rhea, her sister-in-law Maheep Kapoor, her nieces Anushla, Janhvi, Shanaya and Khushi were part of the celebrations.
All of them turned up looking like divas. Guess that's a Kapoor thing!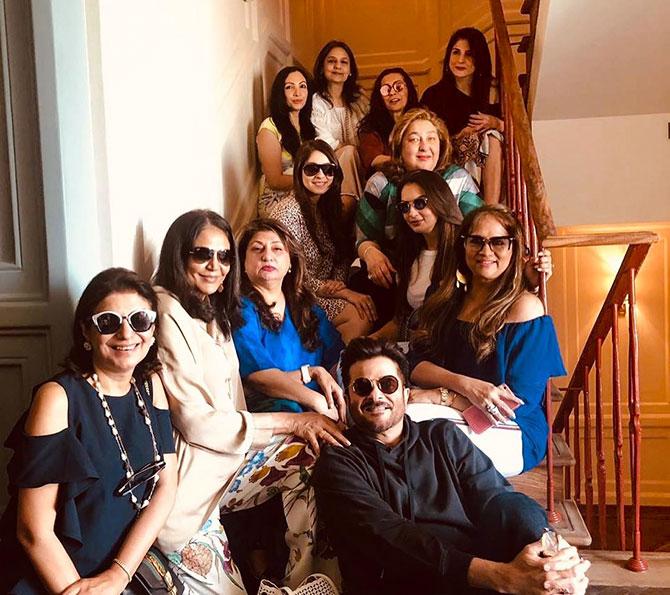 Also present at the Soho House lunch in addition to all of the above: Bhavna Pandey, Seema Khan and Reema Jain.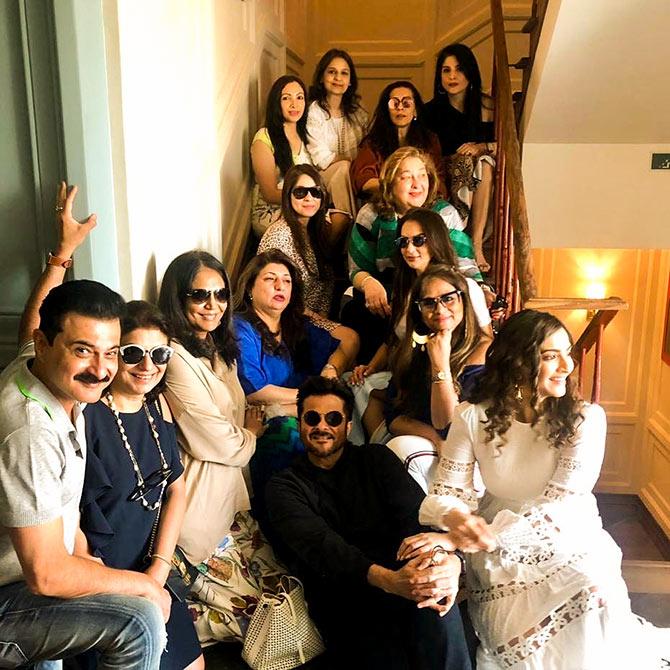 Anil and brother-in-law Sanjay Kapoor gatecrashed the Soho House bash.
Sanjay posted an Instapic and wrote: 'When the brothers gate crash a ladies lunch'.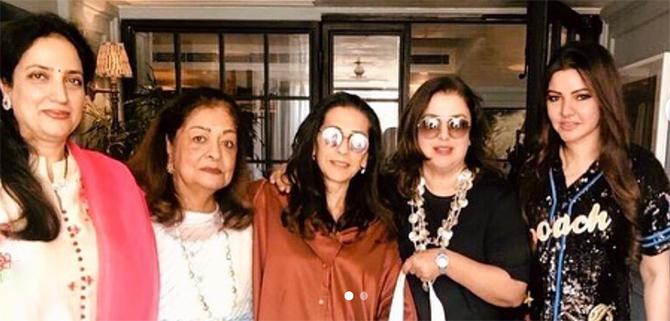 Rashmi Thackeray, Shiv Sena President Uddhav Thackeray's wife, Hiroo Johar, Farah Khan Kunder, Kaykasshan Patel were present too.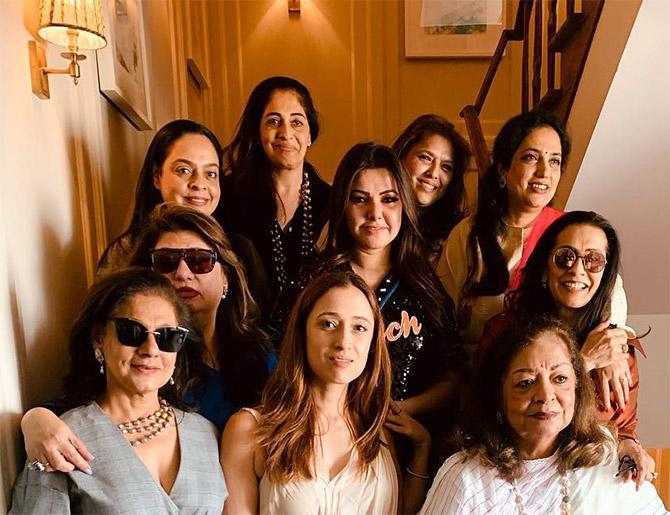 Other guests included niece-in-law Antara Motiwala Marwah -- nephew Mohit Marwah's wife -- hotel heiress Samyukta Nair, designer Shehla Khan and photographer Karishma K.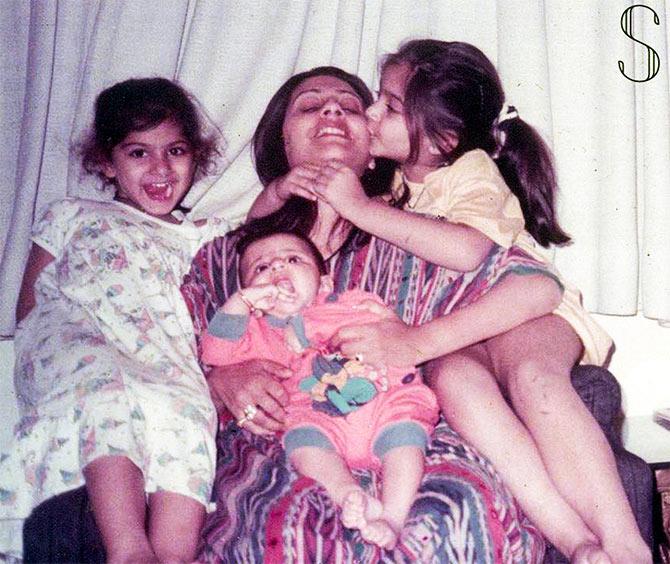 Sonam posted a pic and wished her mom, saying, 'There are no words for how much you mean to me. You have always been the ultimate role model, supporting me and helping me stand taller against whatever I may face in my life. It's your strength and grace that keeps this family so happy and we all love you for it. Happy Birthday Mom!'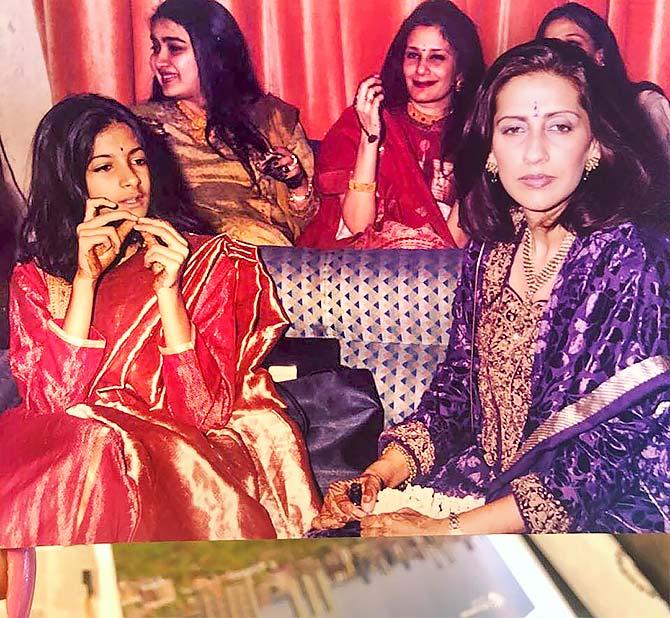 Rhea posted a pic and wrote, 'Happy birthday to my conscience, oracle and constant challenger. I know you keep me grounded, sane and make me a better person. I don't know how they do it but moms make you fly and put you in your place at the same time. love you mommy happy birthday!'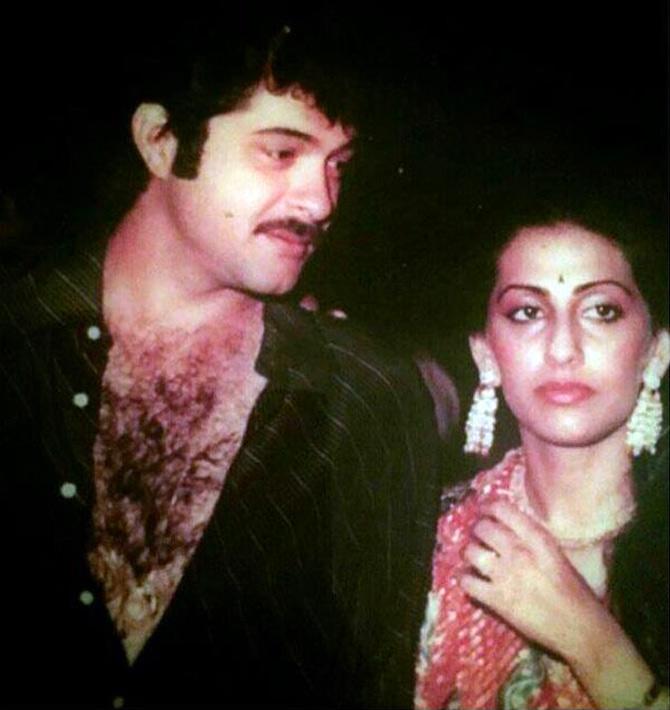 Anil got emotional, noting, 'This is what being young & in love looks like! Everyday of my life is made better because of her...Happy Birthday @kapoor.sunita! You are the reason for everything! Isn't she just flawless? I am so lucky! Love you!'
No pix from Sunita's favourite (according to Sonam and Rhea's disclosures on Koffee With Karan) child though. The reticent Harsh perhaps prefers wishing his mom in person rather than splash it all over social media.